Potential flooding
Potential Flooding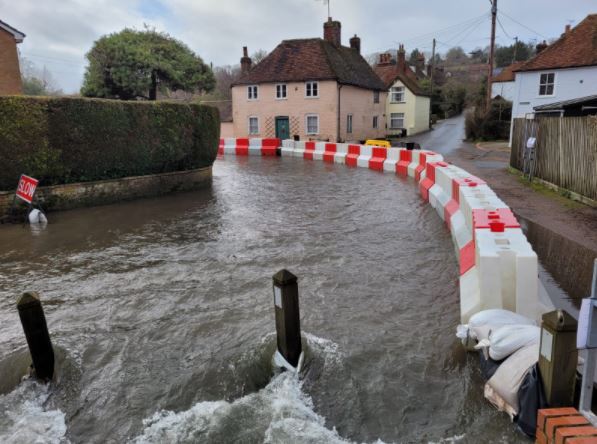 A substantial amount of rain has fallen across the district in recent days and our engineers have been monitoring the situation closely.
They have been out since the early hours of this morning checking our defences, operating sluice gates and clearing screens at our brooks and rivers.
Our contractor Serco has been delivering sandbags to those properties at risk of imminent flooding but we have not had any reports of properties flooding so far.
Some of the problems being encountered across the district are with the surface water runoff system being overwhelmed.
There are a number of Flood Alerts and Flood Warnings currently in force and householders should sign up to the Environment Agency's flood warning service which will let them know if a flood could affect their area.
The peak of the flow of the River Stour is estimated to be late tomorrow afternoon and into the early evening.
A fallen tree was cleared from the river this morning and we are checking if anything else needs clearing three times a day.
Water levels at Plenty Brook, Herne Bay; West Brook; Hampton; Kite Farm Ditch, Swalecliffe and Gorrell Stream, Whitstable, are starting to drop but will be monitored.
In an emergency related to flooding, call our out-of-office hours contact 01227 781879 for the on-call flood duty engineer.
Published: 14 January 2021