Housing Revenue Account budget consultation 2024/25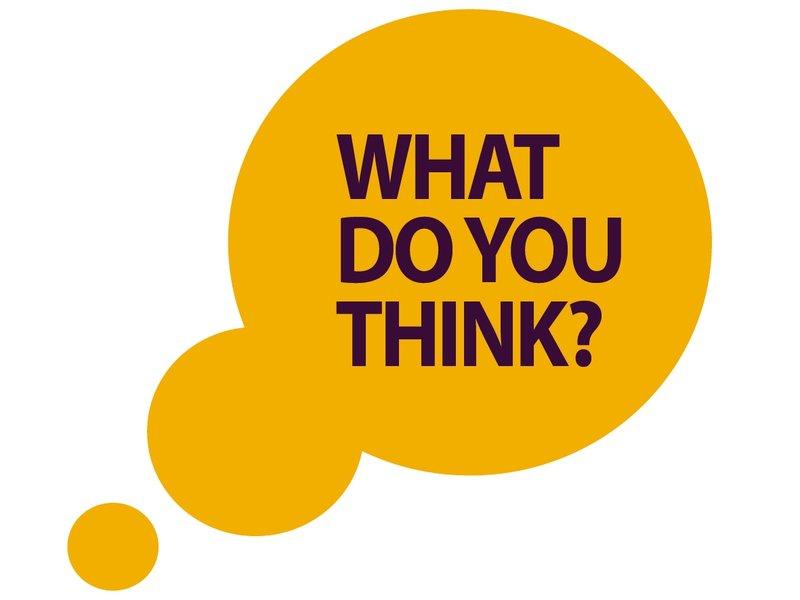 Canterbury City Council will set its budget for 2024/25 in February 2024 and we want to hear your views on our proposals for the Housing Revenue Account (HRA) budget.
The HRA is paid for from the rent and service charges we collect from more than 5,000 homes we own and manage.
HRA money can only be spent on services for council tenants and leaseholders.
It is a ring-fenced account and separate from the council's main day-to-day spending budget which is known as the General Fund.
We are consulting separately on proposals for the General Fund budget. You can read about those proposals and respond to the General Fund budget consultation here.
The HRA is under considerable financial pressure. This is mainly because of:
the extra spending needed for repairs and maintenance
the fact more people are struggling to pay their rent which reduces the amount of money coming in
So we need to make savings and generate extra income to make sure we can continue to provide services to our tenants and leaseholders.
Rent increase
Rent is the HRA's primary source of income to pay for the revenue costs, or running costs, of housing management and maintenance.
It also pays for the capital expenditure which covers investment in buildings and planned maintenance, like replacement windows or new kitchens and bathrooms.
Government rent policy provides a framework for the council to increase rents by inflation, the rate at which the cost of living is increasing, as measured by what is known as the Consumer Prices Index (CPI) + 1%.
The CPI rate for September 2023 was 6.7% so adding + 1% gives a total of 7.7%.
The below table estimates the effect of this on the average weekly rents for all major property designations and sizes in the council's portfolio.
What this might mean for you:
Estimated average weekly rents 2024/25
Property designation
Average rent 2023/24 per week
Average rent 2024/25 per week
General needs
£108.23
£116.56
Hostel
£92.41
£99.52
Non-sheltered older persons' accommodation
£98.35
£105.92
Sheltered
£92.29
£99.40
Average for all designations
£105.41
£113.53
The council may agree to a lower percentage increase but this would mean that it might not be able to afford the current level of service to tenants.
Overall, 75% of our tenants receive either full or partial Housing Benefit or Universal Credit to help pay their rent. This will protect them from the full impact of the increase.
It is possible the government may consult on a proposal to impose a lower rent increase but no details are available at the moment.
Such proposals make it difficult for the council to plan effectively for the future of the housing service.
Recent government interventions have had a negative impact on the council's housing finances on a permanent basis.
The rent reduction policy of 1% per annum between 2016/17 and 2019/20 reduced income to the HRA by approximately £2.8 million a year and the rent cap in 2023/24, which limited the increase to 7%, was 4.1% lower than expected.
There is no mechanism for the council to claw back the reduction in rental income in subsequent financial years.
In addition, the cost of managing and maintaining the housing we own continues to rise at rates much higher than CPI, particularly for maintenance, utilities and skilled professional staff.
Service charges increase
Some tenants have to pay service charges for specific things.
This is usually for communal facilities in blocks of flats and includes things like heating, lighting and cleaning.
These charges are usually fairly small and we aim to recover the amount of money it costs us.
In general needs flats, the only costs to have been identified separately and charged to tenants are the lighting and cleaning of communal areas.
Service charges for communal lighting are based on the previous year's actual expenditure.
Last year there was a huge increase in utility bills, which was not passed on to tenants in full, because the scale of the increases in fuel contract prices was not known when the budget was prepared.
The cost of communal cleaning varies more, depending on the layout of the building, and charges are based on figures provided by the contractor.
An area of concern in sheltered housing and Sheltered Plus is the cost of heating.
Most schemes have communal heating systems and residents pay to heat and light their homes and communal areas through service charges.
Last year, in the absence of firm information from utilities suppliers when the budget was compiled, it was anticipated the contract prices of gas and electricity would increase by 50% in 2023/24.
It was agreed the heating service charges would be increased by 25% in 2023/24 for one year only and that the situation would be reassessed in the light of actual utilities bills.
The increases for heating are significant and could be staged.
However, this runs the risk that costs will always outstrip income and, in the meantime, other tenants will be subsidising the heating and lighting of sheltered and Sheltered Plus tenants, which many people would argue is not fair or appropriate.
These proposals do not currently include the cost of the Independent Living Service.
Estimated average weekly service charges 2024/25
Property designation
Communal lighting 23/24
Communal lighting 24/25
Communal cleaning 23/24
Communal cleaning 24/25
Heating 23/24
Heating 24/25
General needs
£1.04
£1.56
£2.30
£2.45
£0 (1 exception at £3.83)
£0 (1 exception at £19.52)
Hostel
£7.28
£12.18
£10.81
£11.31
£10.93
£18.60
Non-sheltered older persons' accommodation
£1.04
£1.56
£2.30
£2.45
£0 (4 exceptions at £3.83)
£0(4 exceptions at £19.52)
Sheltered
£4.62
£4.78
£4.64
£4.61
£8.66
£13.15
Garage rent increase
The garages the council lets or rents out are part of the HRA.
In February 2022, the council adopted the HRA Garage Management Strategy to maximise rental income.
This approach aims to do this by:
adopting a commercial approach to setting garage rent level
increasing garage rents by at least £1.50 per week from 2022/23
benchmarking garage rents against neighbouring councils
The average weekly rent for garages owned by neighbouring councils is £17.95 and £16.80 per week in the private sector.
Canterbury City Council's standard garage rent in 2023/24 is the lowest in east Kent at £11.22 per week.
On the evidence of the benchmarking comparisons, it's recommended to increase garage rents by £1.50 per week.
More information
You can see full details of all the proposals in the following documents:
Have your say
Give us your views by completing our questionnaire by 5pm on Monday 8 January 2024.
Paper copies of the questionnaire are available on request. If you need a paper copy, please contact Victoria Asimaki, Principal Policy Officer (Engagement) at consultations@canterbury.gov.uk.
If you would like to see what questions you will be asked before you start filling in the survey, please see a list of the questions.
What happens next?
When the consultation has closed, all the feedback we receive will be reported to councillors in February 2024 who will set the budget for the coming year.
Published: 13 November 2023