Street trading in Canterbury city centre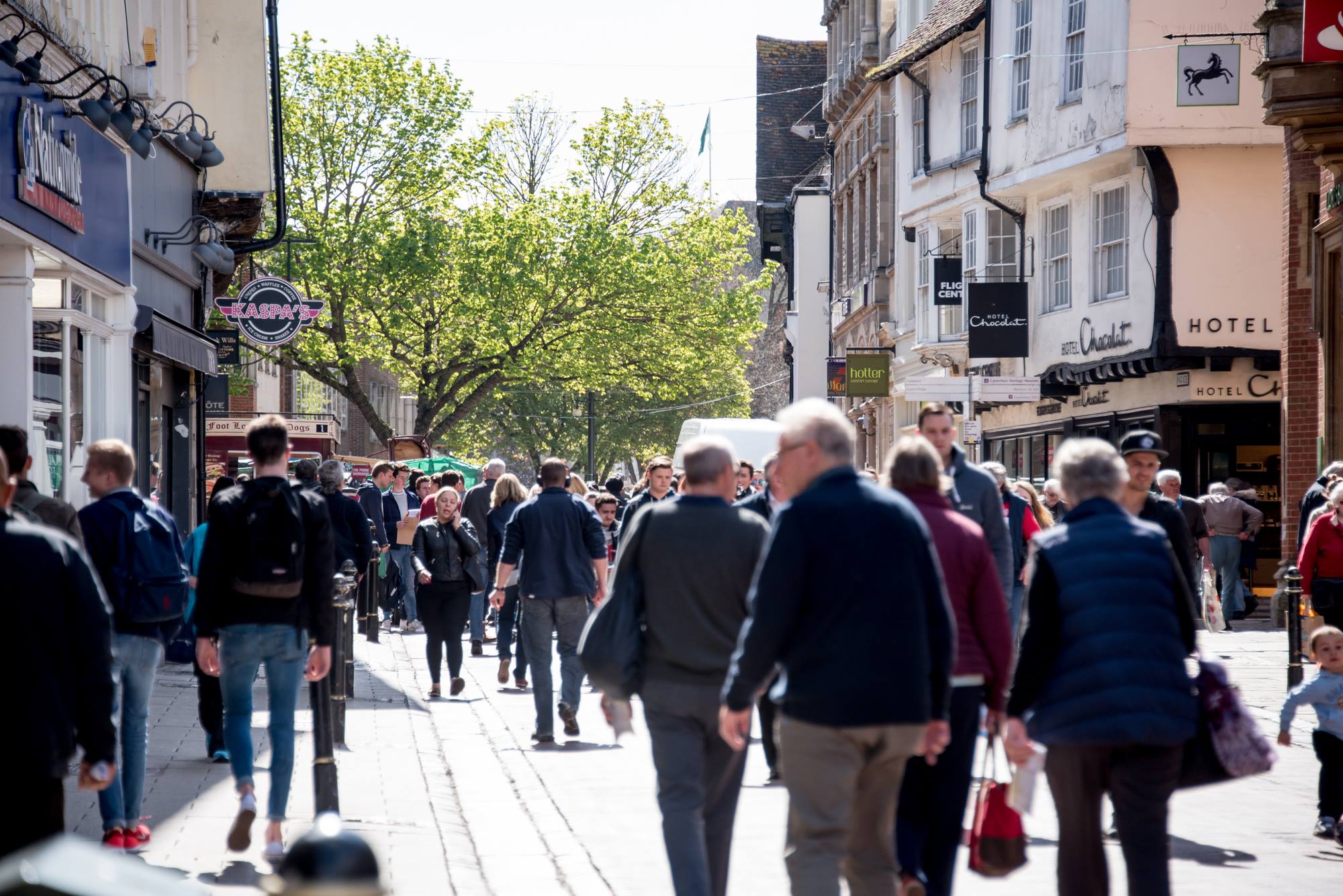 We have been reviewing street trading arrangements in Canterbury city centre. This consultation asked for your views on our proposals.
The results will be discussed at Cabinet on Thursday 28 July. Read the report.
Consultation background
In October 2021, councillors decided that when work starts in January 2023 to upgrade St George's Street, the current market in this area will be disbanded. They also agreed to carry out a wholesale review of all street trading in the city centre.
The aim of the review is to improve the variety and quality of the offer available to residents and visitors to Canterbury.
We now have a set of proposals that include increasing the number of street trading pitches available, to make the best use of space across a wider area.
This includes Station Road West, other parts of the High Street not currently used for street trading, and in the vicinity of the Westgate Towers.
The areas have been put into four zones, as shown in the following maps:
Zone A – Station Road West
Zone B – North Lane, Westgate Towers, Westgate Square and St Peter's Place
Zone C – High Street, Guildhall Street, Stour Street and Sun Street
Zone D – Parade, Rose Lane, Longmarket Square, Iron Bar Lane and Clocktower Square
The proposals mean the total number of pitches will increase from 36 at the moment to 41, if they are agreed.
When the work in St George's Street is finished, it is proposed that the central area could be used for events and activities as well as accommodating tables and chairs outside businesses.
Although the market will not return, there may also be some opportunities for street trading in St George's Street when the works are complete. This will be revisited at a later date and is not specifically included in this consultation.
Published: 30 May 2022