Trial night time closure of Dane John Gardens gates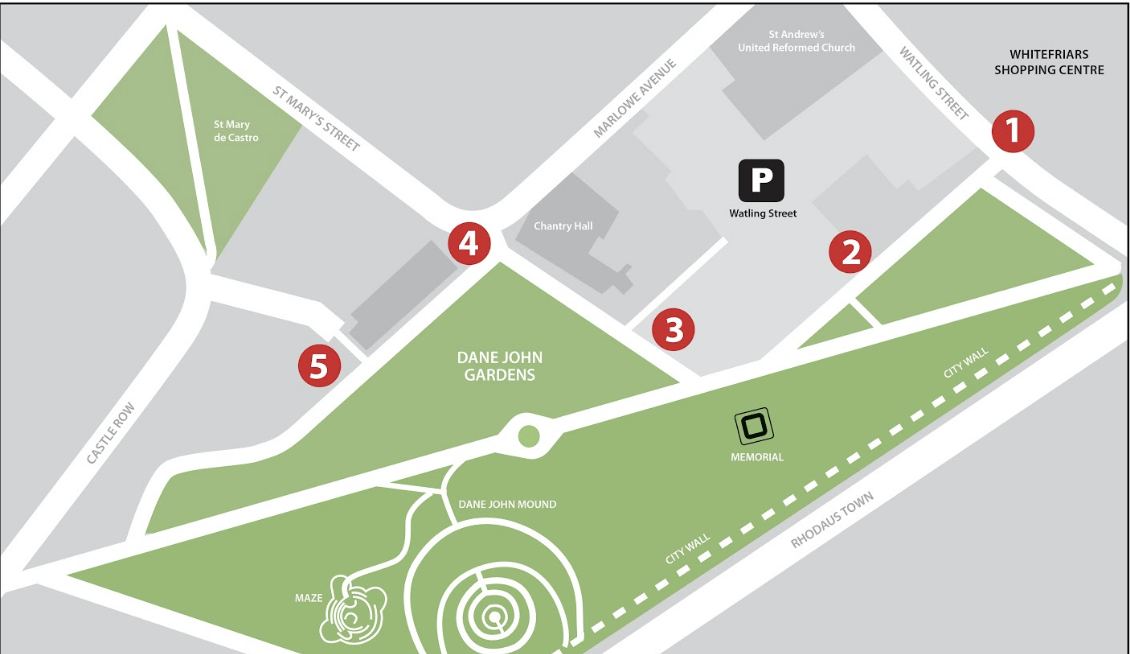 Trial night time closure of Dane John Gardens gates
In response to concerns of late night anti-social behaviour in the Dane John Gardens, the council is conducting a trial night time closure between 10pm and 4am on Friday and Saturday nights at five of the eight entrances into the gardens:
Watling Street (1)
Adjacent to 7 Dane John (2)
Watling Street car park (3)
Opposite the junction of St Mary's Street and Marlowe Avenue (4)
Adjacent to 16 Dane John (5)
This is a new trial, which will run until 17 December 2022. We are using Right Guard Security to lock and unlock the gates.
View the experimental traffic regulation order for the trial.
Have your say
Give us your views by emailing transportation@canterbury.gov.uk.
Alternatively, write to the Transportation Team Leader, Canterbury City Council, Military Road, Canterbury, CT1 1YW.
Comments must be received by 17 December 2022. All the feedback we receive will be reported to councillors before a decision is made on whether to keep the arrangements in place permanently.
Published: 22 April 2022