A2 verge clean nets usual pile of grim rubbish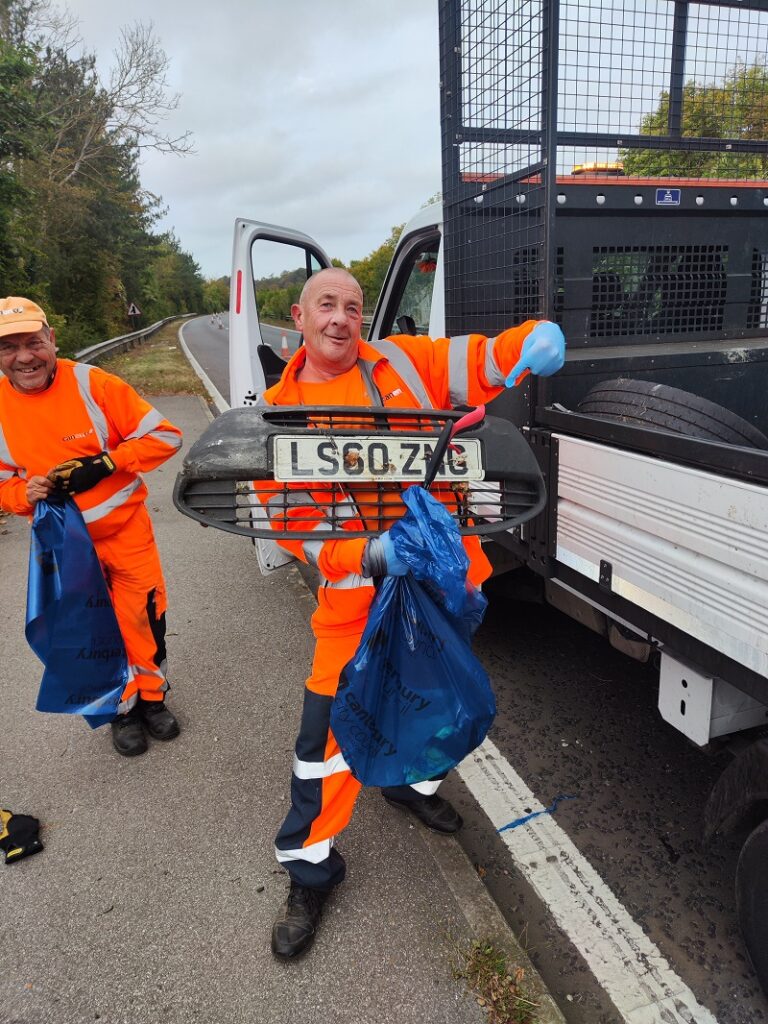 Three tonnes of rubbish have been removed from the verges of the section of the A2 through the Canterbury district over the last two weeks.
Crews from the city council's waste company Canenco embarked on their latest clean up of the verges along the high speed road on Monday 2 October, with the work being completed today (Friday 13 October).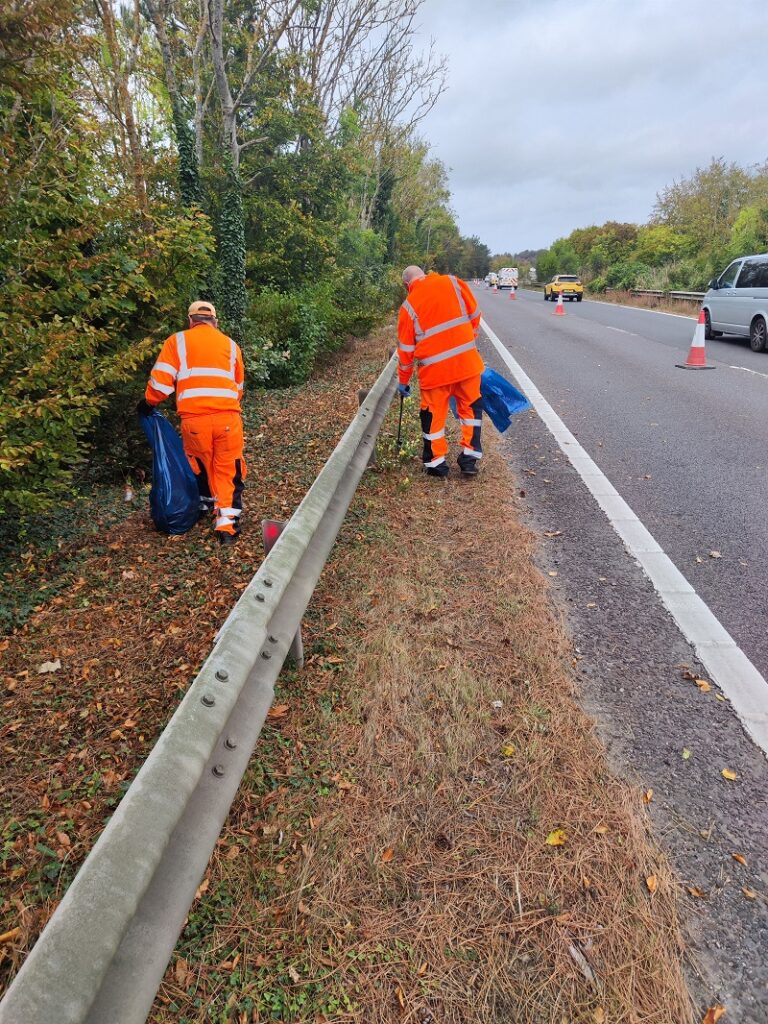 Alongside the usual mix of crisp packets, chocolate wrappers, cans and bottles full of dubiously coloured liquid, they pulled a number of car bumpers and vehicle number plates out from the undergrowth.
Clothing items including a shirt and shoes were also discovered during the deep clean.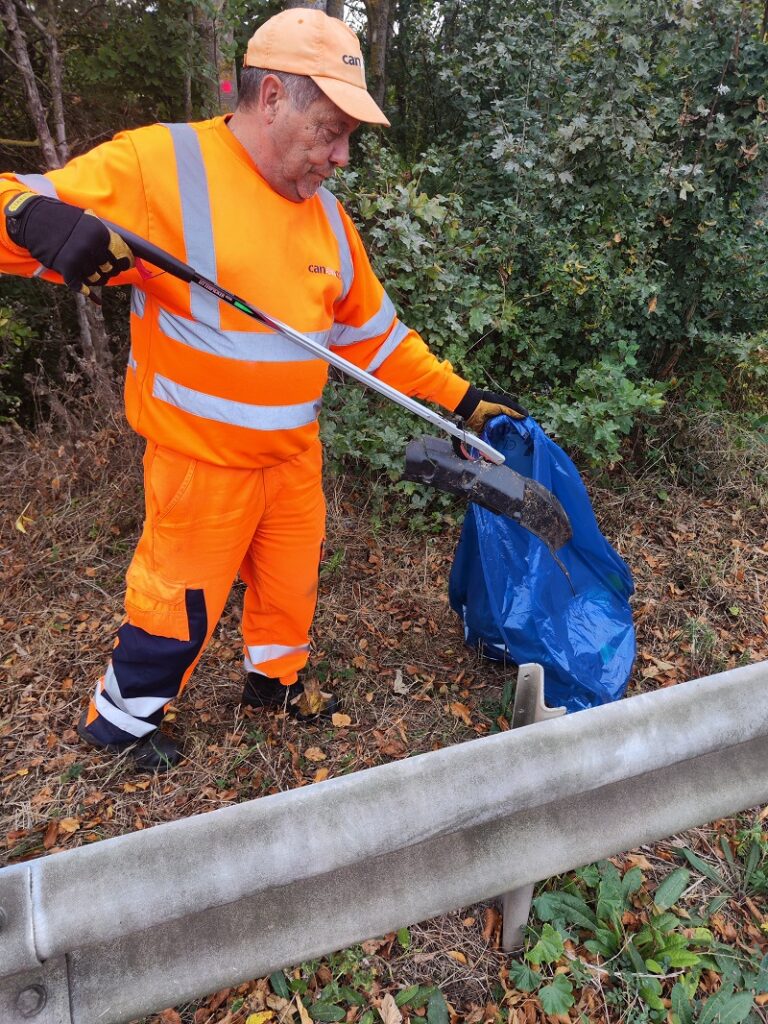 The council's Cabinet member for waste and recycling, Cllr Charlotte Cornell, said: "This is back breaking, grim work in a dangerous environment as trucks hurtle by just a few yards away. I'm sure our residents will join me in thanking the crews for a job very well done.
"It is, of course, disappointing that we need to spend local taxpayers' money on this kind of work in the first place.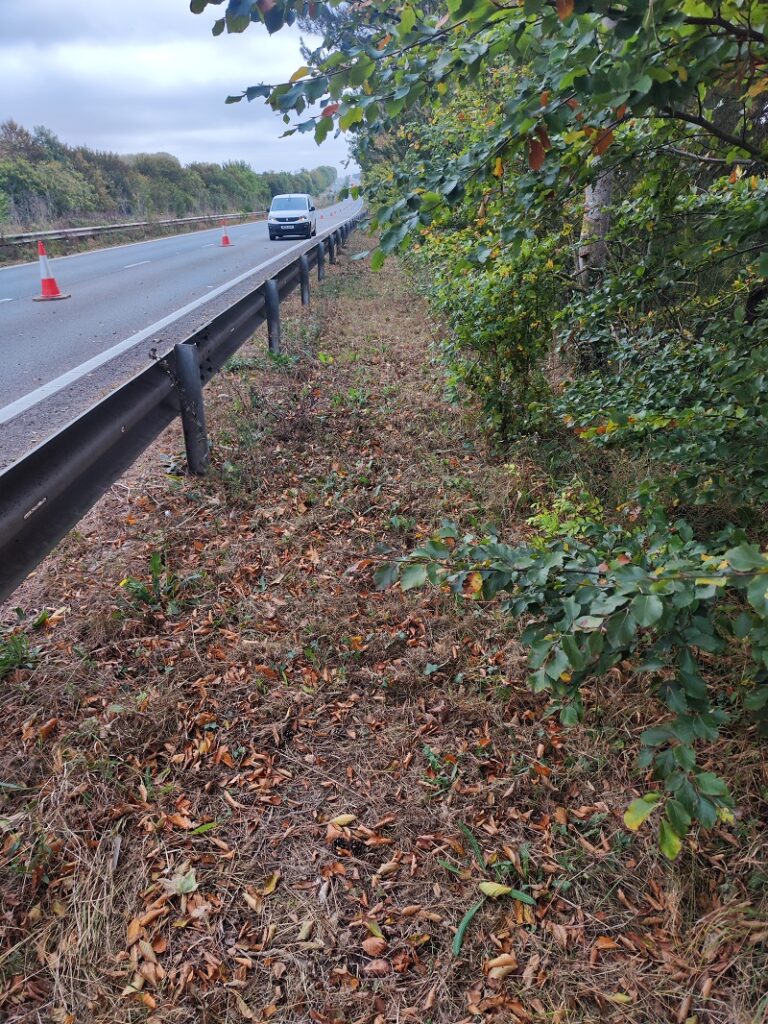 "Just because you are motoring along the A2, there is no reason to chuck rubbish – or even part of your wardrobe – out of your vehicle. There are laybys with bins along the whole road, or rubbish can be saved up until you reach your destination and disposed of responsibly.
"Keeping the district clean is one of our highest priorities. Residents can be assured that we will shortly begin looking at possible dates for the next clean up, working in conjunction with the highways authorities, so that we can get out there and do what is required in order to achieve this."
Published: 13 October 2023