Anyone for Pickleball?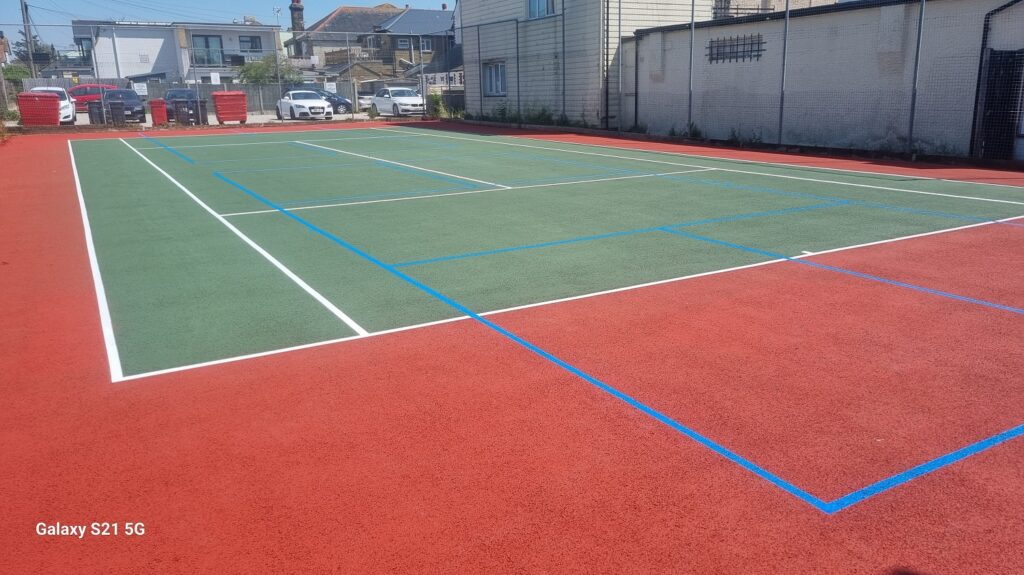 Working with Whitstable Lawn Tennis Club, we have just completed work to improve the courts at St Anne's in Tankerton, and Pickleball court markings have been added.
So, what's Pickleball, we hear you say? Well, it's one of the world's fastest growing sports and you can find out more about it on the national Pickleball website.
We think it's a Feta compli you'll be good at it, but would recommend playing Caerphilly to start with to avoid injury.
If you're Nacho self today, then Pickleball could be the route to happiness, and you may turn out to be unBrielievably good at it.
Anyway.
All four courts at St Anne's have been power washed, with courts one and two having the white lines repainted, and courts three and four having a complete repaint including coloured surfacing. 
Court four has the two Pickleball court markings in blue as pictured above.
Find out more about local tennis courts.
Published: 16 June 2023