Arrangements in place to pay tribute to The Queen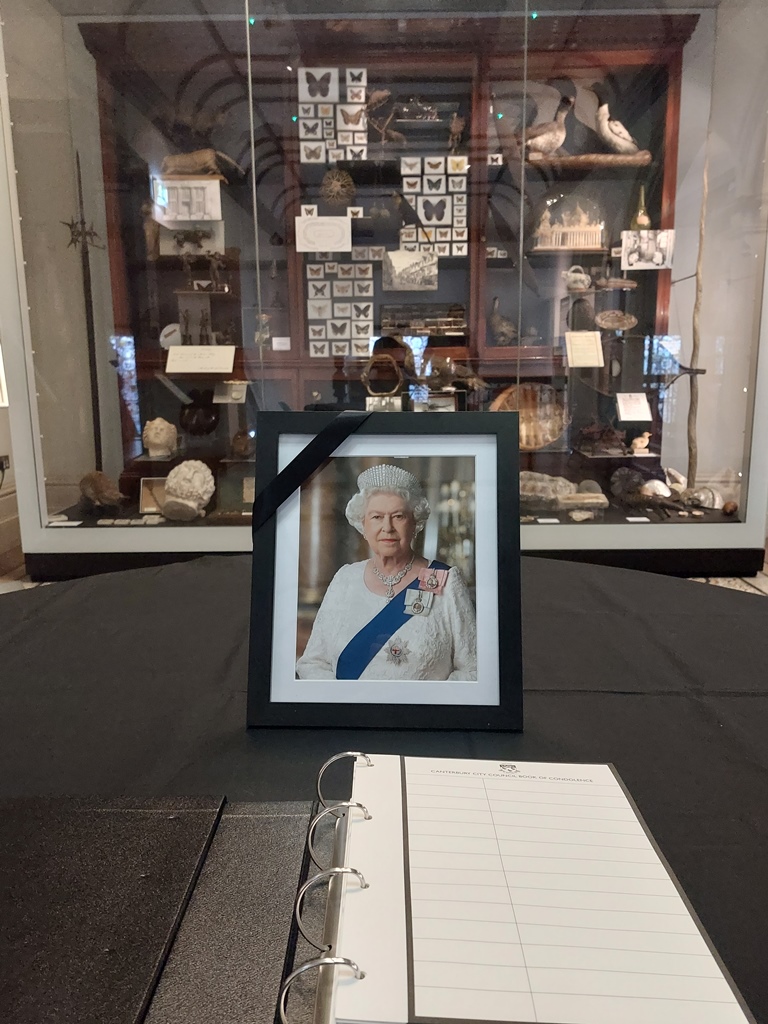 We know lots of people will be wanting to pay their respects to Her Majesty The Queen and are pleased to now be able to confirm the arrangements in place locally.
Books of condolence are in place at the King's Hall in Herne Bay, Whitstable Castle, the Beaney (pictured above) and at Canterbury Cathedral.
There is also a national online book of condolence on the Royal Family website.
Flowers can be laid in the Cathedral Precincts, Whitstable Castle and at Herne Bay Memorial Park at the war memorial itself.
These can be laid throughout the national mourning period and will remain in place until two days after the funeral. After this, they will be carefully removed, composted and then used to fertilise soil around trees in the district.
We would politely ask that flowers are not laid at any other public locations.
The Proclamation of the new Sovereign will be read by the Lord Mayor of Canterbury, Cllr Anne Dekker, on Sunday 11 September at 3pm in the Buttermarket, outside Christchurch Gate at Canterbury Cathedral. All are welcome to attend this.
Flags will continue to be flown at half mast at Military Road, the bastion in Dane John Gardens, the Westgate Towers, Herne Bay Pier and at Whitstable Castle.
The only exception to this is from 11am on Proclamation Day tomorrow (Saturday 10 September) when the flags are raised, until they are lowered again at 3pm on Sunday.
Published: 9 September 2022