Arts Council England funding success for Kent-Medway Museum Partnership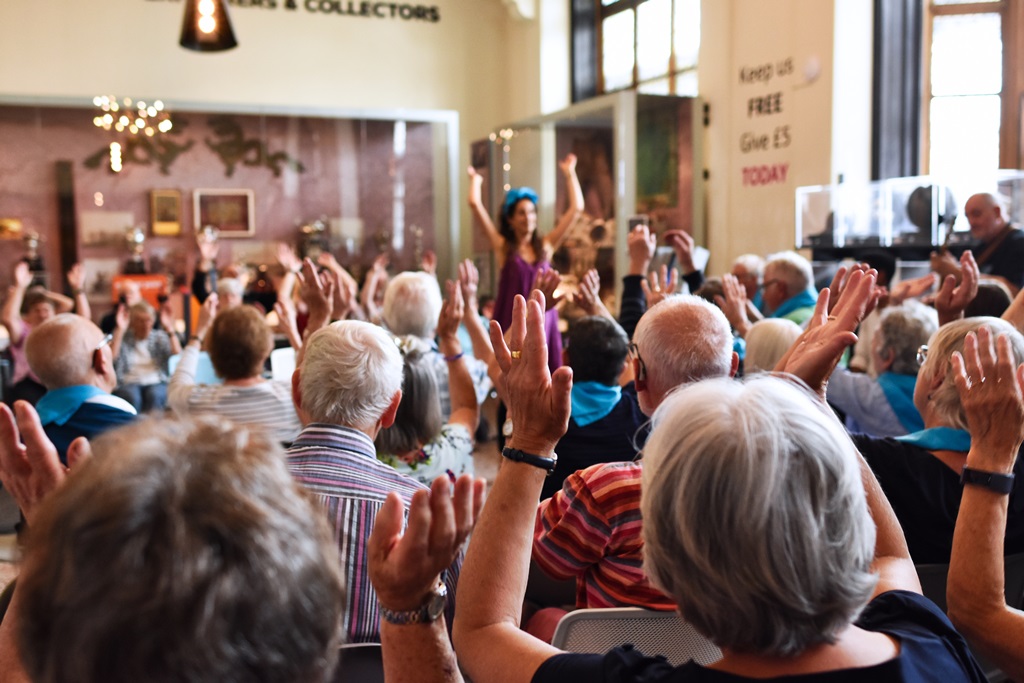 The Kent and Medway Museum Partnership is thrilled to announce it has once again been awarded Arts Council England funding as a National Portfolio Organisation (NPO).
The museum consortium, led by Chatham Historic Dockyard Trust, with three partners – Canterbury Museums & Galleries, Medway Council's Guildhall Museum Rochester and The Amelia Scott – Tunbridge Wells, will receive £748,524 from the Arts Council England investment programme.
Starting in April 2023, the grant will enable the consortium to develop high quality, cultural engagement over a three-year period, in alignment with Arts Council England's Let's Create strategy.
Working together, the museums will produce innovative work and expand audience reach by reimagining cultural heritage. The consortium has a strong reputation in delivering excellence in the use of museum collections and artistic commissioning to inspire learning, creativity and wellbeing.
Each partner will lead on different areas of activity, building upon their separate strengths and experience in programme delivery.
Richard Morsley, Chief Executive, Chatham Historic Dockyard Trust, said: "We are honoured to have been appointed a National Portfolio Organisation by Arts Council England. Using our combined influence, reinforced by National Portfolio Organisation status, the Kent and Medway Museum Partnership can take a strategic lead and champion the museum and cultural sector in areas where there is low cultural engagement.
"We are grateful to Arts Council England for showing confidence in our partnership.
"Specifically for the Trust, the funding will provide resources to grow our Arts Award provision, supporting young people and vulnerable groups to access creative experiences, and increase our informal Science, Technology, Engineering and Maths (STEM) programming. We will use our collections to deepen engagement with our local communities and work to increase accessibility, representation and digital inclusion across The Historic Dockyard's programmes."
Cllr Barbara Anne Flack, Canterbury City Council Cabinet member for Place, which includes responsibility for museums, said: "This is a wonderful opportunity for us to continue our partnership working across the county and build on our health and wellbeing work that has made a difference to so many people's lives.
"Being able to make our collection and programme accessible to everyone is such an important part of the work we do in Canterbury and this funding gives us the opportunity to continue pushing the boundaries of what it means to deliver an inclusive museum service."
Cllr Howard Doe, Deputy Leader of Medway Council and Portfolio Holder for Community Services, said: "We are delighted that this museum partnership in Medway and Kent, which includes our very own Guildhall Museum, has been given further funding as a National Portfolio Organisation. The funding will be used to continue to improve the visitor experience at the museum, specifically for young people and families which supports our aspiration to make Medway even more child-friendly."
Jeremy Kimmel, Art, Heritage and Engagement Director, The Amelia Scott, said: "Tunbridge Wells Borough Council are thrilled to once again have The Amelia Scott be a part of the Kent and Medway Museum Partnership NPO programme. This funding will allow us to continue to develop new and innovative arts practice and installations which are relevant and accessible to people from all backgrounds and demographics.
"We look forward to continuing our work with our NPO partners to innovate and define best-practice right here in Kent, to the benefit of the county's residents."
The museums have a proven track record of working together in partnership projects and were previously awarded NPO funding under the 2018-22 NPO Investment Programme.
Published: 4 November 2022