Attack on cleaner and arson attempts see loos close early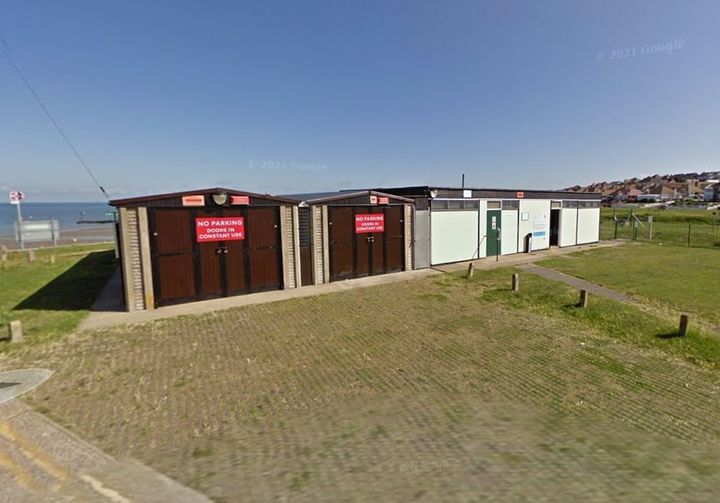 An attack on a toilet cleaning contractor and a large number of arson attempts are forcing Canterbury City Council to close three public toilets in Herne Bay early in the middle of the summer holidays.
Fires were started at public toilets at Hampton Pleasure (pictured above) on 18 July, 24 July and 1 August.
They were also set at William Street on 27 July, 28 July, 30 July and 31 July.
All of the incidents have taken place in the afternoon or early evening so the toilets will be closed from around 1pm.
The toilets at the Memorial Park will also close at around 1pm. On top of a fire being set at these toilets on 1 August, a cleaner from the council's contractor Monitor was involved in a particularly nasty incident on 27 July.
The cleaner was verbally abused and stopped from leaving the toilets by a group of young people that held the door closed.
After a time he managed to get to the cleaners' cupboard where he locked himself in and called 999 and then his supervisor. He continued to be threatened throughout the incident.
The supervisor arrived before the police and the young people ran off. The cleaner was, understandably, very shaken.
The council is working really closely with Kent Police.
Cllr Charlotte Cornell, Cabinet Member for Heritage, Open Space, Waste and Recycling, said: "Verbal and physical attacks on our staff and the public toilets that people rely on are utterly unacceptable.
"We are working closely with the police to find those who are responsible and urge everyone involved to take the strongest possible action.
"As well as being a terrible ordeal for the toilet cleaner involved, because nobody should have to put up with that while at work, putting right the damage caused costs the council taxpayer and diverts valuable resources from frontline services."
The Leader of the Council, Cllr Alan Baldock, has written to the individual member of staff involved in the incident at Herne Bay Memorial Park on behalf of all councillors to say he was shocked and appalled by what had happened, and that everyone very much appreciates the hard work our toilet cleaning contractors carry out day in and day out which is valued and valuable.
Published: 4 August 2023