Awards thank those who help others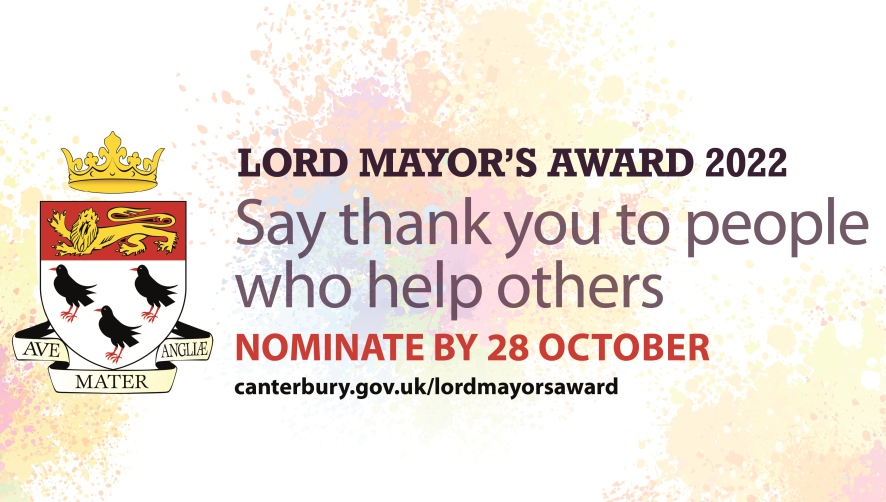 People who work quietly behind the scenes to benefit others could be in line to be presented with a Lord Mayor's Award.
Nominations are now open for the awards, which return this year after a pandemic-enforced break. There are no age limits and nominations are welcome from all walks of life. Nominees must live in Canterbury, Herne Bay, Whitstable or a village in the district. The deadline to put someone forward is Friday 28 October.
Entries will be judged by the Lord Mayor, Cllr Anne Dekker, and a representative from each of the political groups at the city council. The awards will be presented at a ceremony later this year.
Cllr Dekker said she was looking forward to reading the nominations and was expecting it to be difficult to select the winners.
She said: "During my time as Sheriff last year, and now as Lord Mayor, I've met many amazing volunteers who do so much to help others without making any song and dance about it. We want to celebrate these unsung heroes and give them the recognition they truly deserve.
"If you know of anyone doing great things in their local community, please get in touch. We're hoping for a really great response and some tough decisions when it comes down to the judging."
Nominations can be made using the awards submission form, or hard copy forms are available by calling the Lord Mayor's office on 01227 862080 or by emailing lordmayor@canterbury.gov.uk.
Published: 5 October 2022