Batteries thrown in household bins spark refuse lorry fires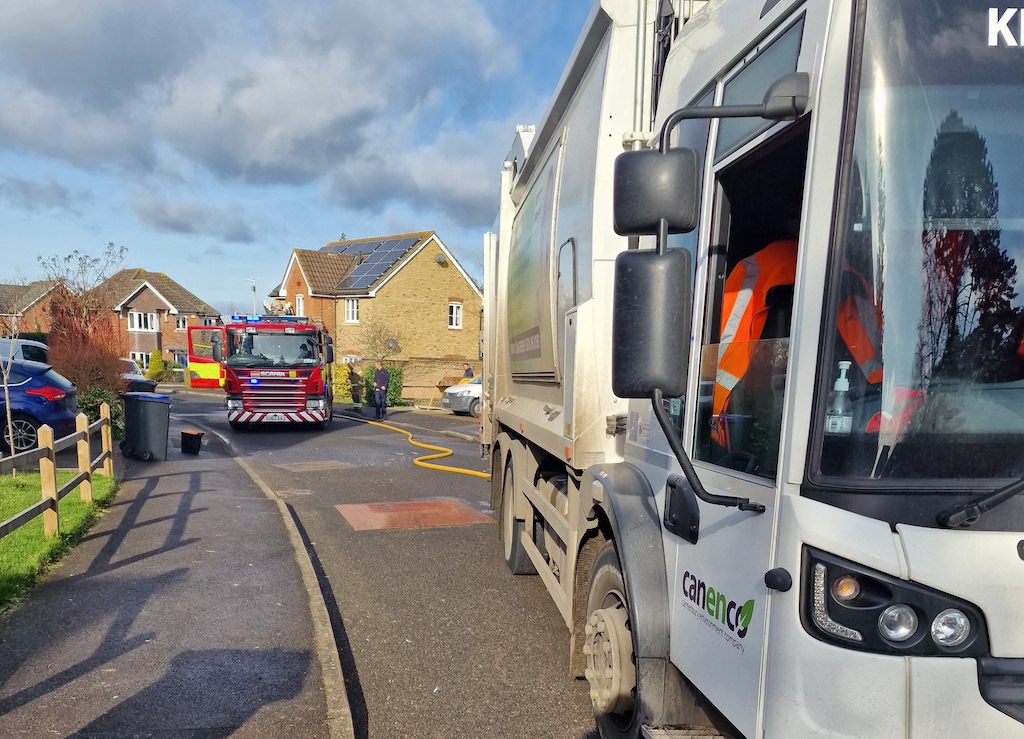 Quicking-thinking crews have put out fires in the back three of refuse lorries operated by the council's waste collection contractor Canenco in recent weeks, sparking a plea for residents to dispose of unwanted or dead batteries properly.
Used batteries from household items such as children's toys, mobile phones, remote controls, laptops and watches cannot be thrown away in domestic waste bins because they can cause fires once damaged and the chemicals inside them are released.
Being crushed by a refuse lorry compactor is a really good example.
Cllr Andrew Cook, Cabinet Member for Environmental Services, said: "Luckily on all three occasions Canenco crews spotted waste on fire in the back of refuse lorries caused by damaged batteries and reached for the fire extinguisher, thus preventing any serious incidents.
"Thank you to the Kent Fire and Rescue Service for turning out each time but particularly in the most recent incident which required their crews to step in to fully extinguish the flames."
"While most batteries can be recycled, not recycling them correctly puts the lives of refuse staff in danger, could divert fire crews from other emergencies, releases environmentally harmful chemicals, disrupts other people's waste collections and can destroy expensive equipment like refuse lorries which would cost upwards of £200,000 to replace."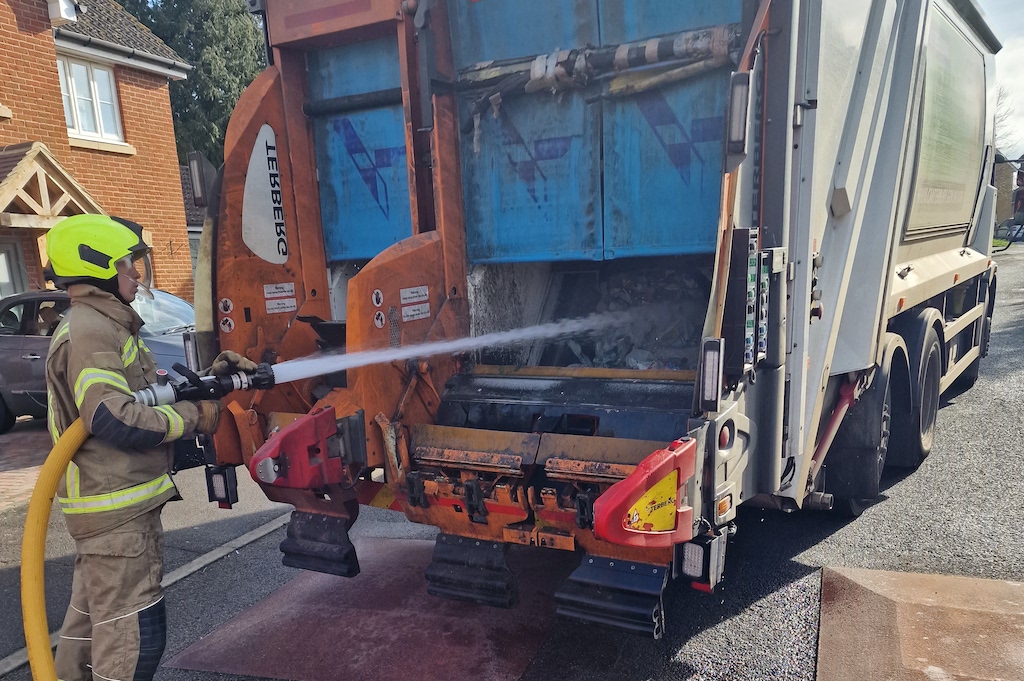 Batteries used for domestic purposes can be taken to:
supermarkets
electrical shops
participating libraries
participating schools
Car batteries should be taken to your local household waste recycling centre.
Find your nearest battery recycling point at takecharge.org.uk.
When it comes to the disposal of batteries, there are lots of other ways you can help avert disaster while caring for the environment.
David Maidman, Canenco's Director, said: "There are some simple things we can all do to limit the damage caused by batteries including removing batteries from products to recycle them separately, using rechargeable batteries and selling or donating working battery-powered electronic items instead of throwing them away.
"For advice on what items of waste go in which bin or need to be taken to the tip, use our online where to put your waste tool."
Published: 28 February 2023