Bin strikes set to continue as GMB members reject pay deal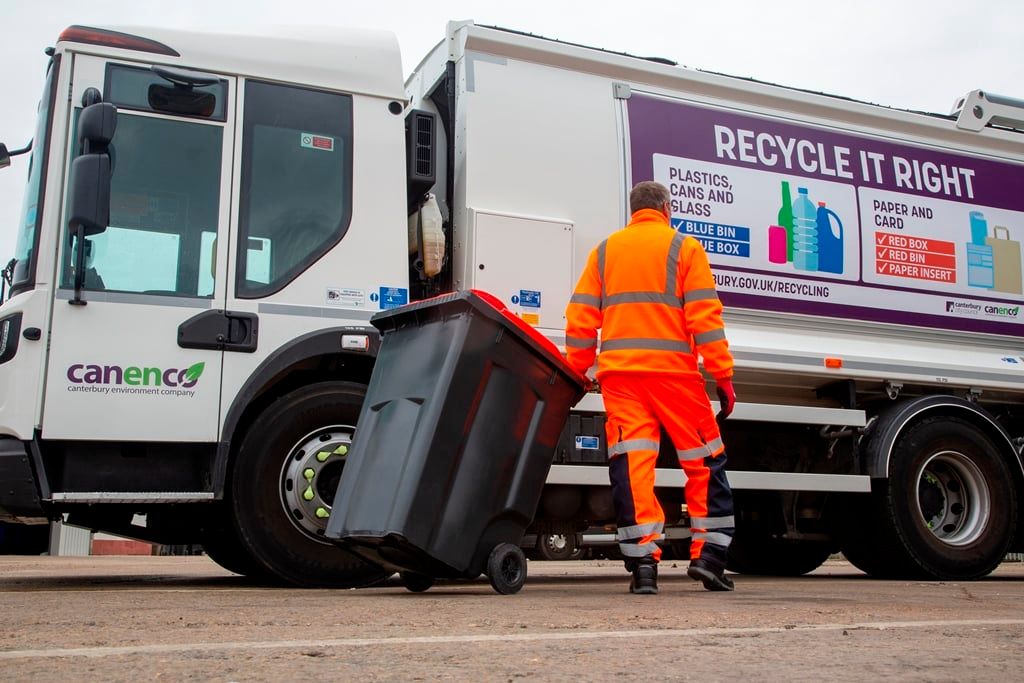 Despite receiving a new pay offer from Canenco last Thursday (10 August) that met their demands on salary and parity with neighbouring councils in full, striking members of the GMB have this morning (Monday 14 August) rejected the deal.
The offer was £15 an hour for drivers and £12 an hour for loaders from January 2024, paid for from changes to working operations at Canenco.
This represented an additional percentage increase of 4.6 per cent on the previous deal agreed with Unison in July, going from 7.6% to 12.2% overall.
The deal also reflected working practices in neighbouring districts and the January start time for the uplift was again in line with other districts.
In publicity put out last week, the GMB said: "We urge Canenco and the council to focus energy on delivering an offer which our members can accept, meaning they will be back to work the following day".
This is exactly what the Canenco offer set out to achieve, but at a meeting at the depot early this morning, the GMB members declined to accept it.
It means the chance to end the dispute has now gone, because it was the final option that was available to Canenco and the council. Instead, strike action is now likely to run for many more weeks.
Council Leader Cllr Alan Baldock said: "This was it – the final offer. A good day's pay for a full day's work. But it has been dismissed out of hand.
"And so we, Canenco and residents are now in the position where recycling collections will continue to be disrupted for the foreseeable future. This despite the offer providing the parity that the GMB had asked for.
"Clearly we now have to consider other options for the collection of recycling, because after nearly seven weeks of missed collections for paper, card, plastics and glass, we know things will be backing up in lots of households.
"This is not where we wanted to be at all but sorting this out continues to be a priority for us and more information on what measures we can put in place will follow in the near future."
Published: 14 August 2023