Bin strikes – your questions answered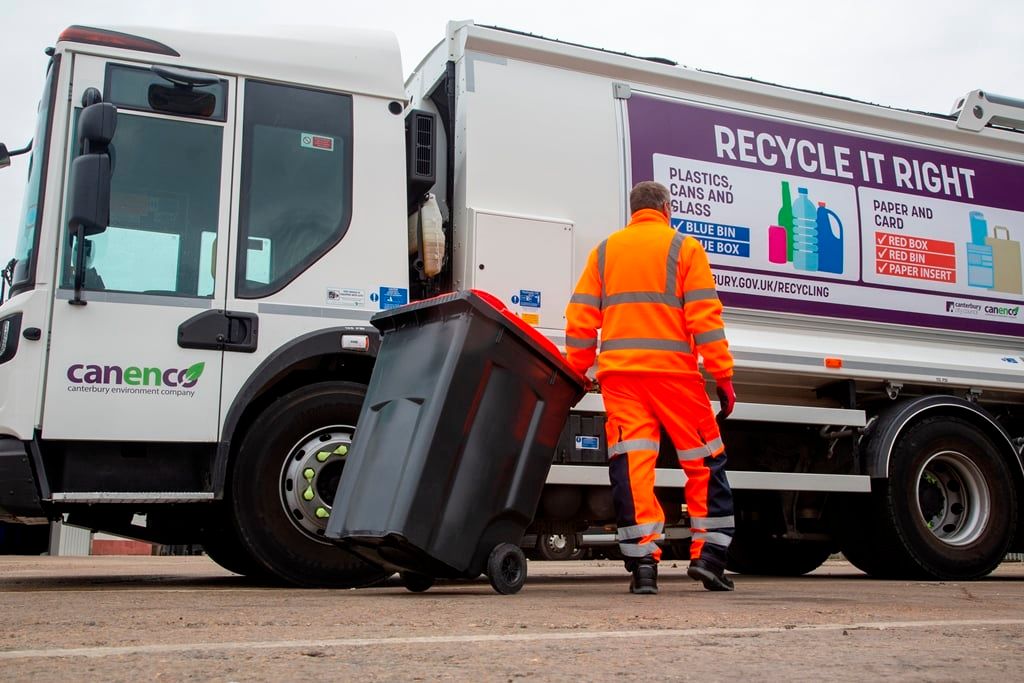 As bin strikes continue in the district, below are answers to the key questions we are being asked.
Will I get a refund on my council tax because my bin has not been emptied?
We get the fact not having your bin emptied is frustrating and we're constantly striving to minimise the disruption caused.
Having said that, council tax is and remains a tax.
That means households are legally obliged to pay their council tax bill regardless of the services provided or the council services they use and a mechanism for refunds does not exist.
Only around 12% of your council tax payment is kept by Canterbury City Council.
The bulk goes to Kent County Council with contributions to Kent Police and the Kent Fire and Rescue Service.
You may not have used the services of the police or firefighters this week, this month, this year or ever but they still need to be paid for.
Of that 12%, a small proportion pays for waste collections and an even smaller proportion pays for a single missed collection.
My garden waste has not been collected even though I pay for the service. Will I get a refund?
When you signed up to have your garden waste collected, the terms and conditions stated refunds would not be given if there is a strike by waste crews.
We know that relying on those terms and conditions will infuriate the vast majority of our customers so while we try to minimise disruption to day-to-day collections, we are looking at what we can do to help garden waste customers when the dispute is over.
Why do I have to wait for my next collection?
Members of the GMB union are on strike which limits the number of crews available to empty bins.
The crews that are working are prioritising the black bins, purple sacks and food caddies put out by people each day.
Will Canenco crews carry on with assisted collections?
Yes, assisted collections for black bins, on those routes where the crews are out, are continuing.
Please bear in mind our crews may be working on rounds that they are unfamiliar with which adds to the risk of assisted collections being missed.
If your assisted collection is missed, please phone 01227 862 000.
Why can't I check my collection date online?
While we are working hard to minimise disruption, we do not know for certain when your next collection will take place.
It all depends on how many Canenco staff decide to work – we applaud the workers who are working.
Our advice is to put your black bin or purple sack out for collection on the day it is normally collected and we will try to get there. If we haven't within 24 hours, please take it back in.
Why don't your business continuity plans account for industrial action?
Because we have planned in advance, we have been able to limit disruption as much as possible and have focused on emptying black bins and food caddies while collecting purple sacks.
We know they will smell the most in this hot weather.
It would be impossible and cost huge amounts of council taxpayers' money to have large numbers of staff on standby just in case a strike takes place.
When did the council know strike action would be happening?
The GMB followed the rules and gave the council a long list of possible strike dates in advance that they postponed to allow for intervention by the Advisory, Conciliation and Arbitration Service (Acas).
GMB members voted for immediate industrial action on the morning of Wednesday 5 July following a revised offer by Canenco via Acas on Tuesday 4 July.
Published: 12 July 2023