Building site hoarding transformed into vision of nature's wonder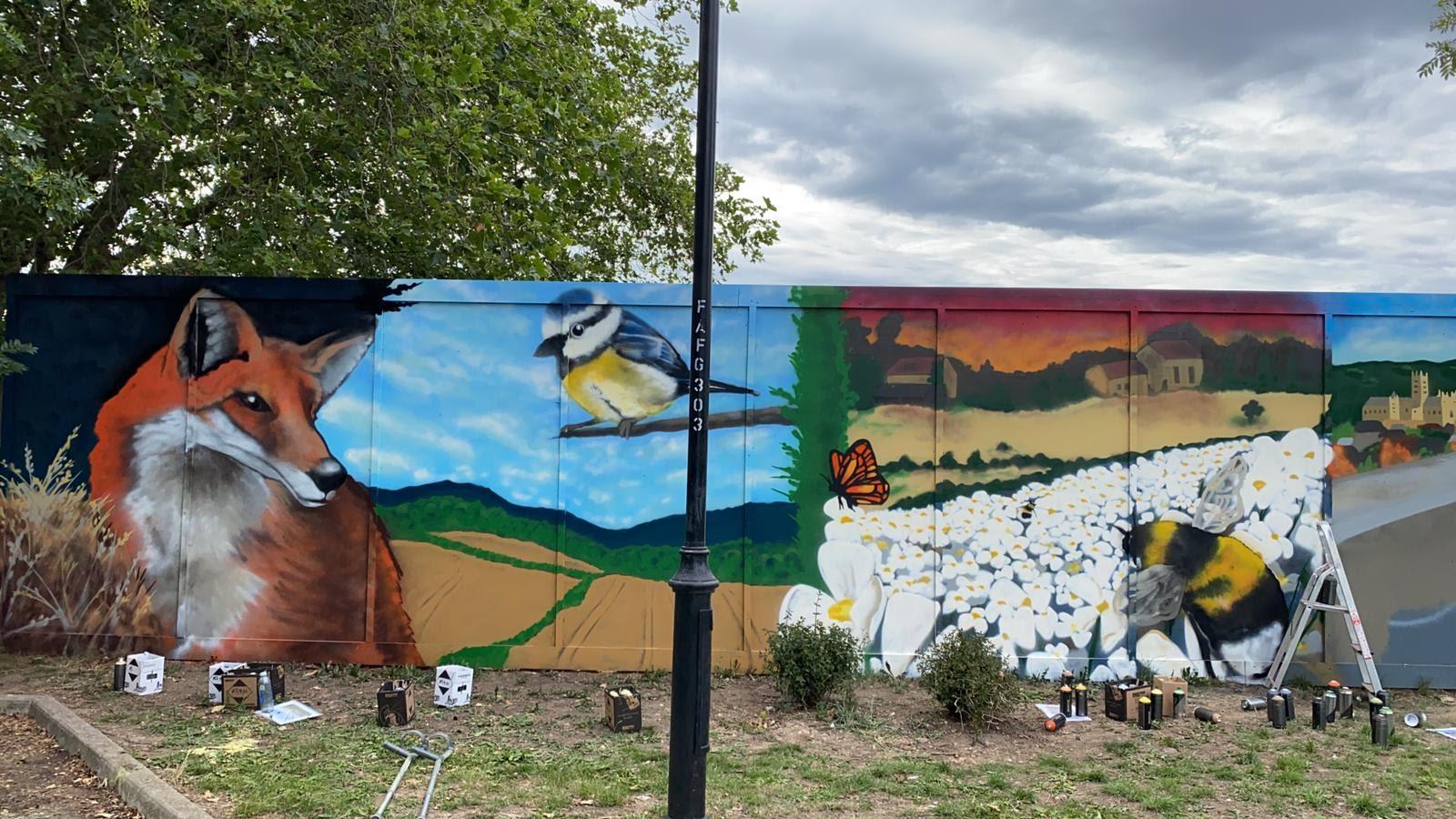 The hoarding around a set of new homes being built by Canterbury City Council is being transformed this week.
Street artist Liam Dowd is working with the council, Canterbury developers Coombs and the Friends of Kingsmead Field to turn the fencing around the site which sits on the riverside at the back of Kingsmead Field into a mural.
Sian Pettman from the Friends said: "We are really excited to see Liam's work take shape.
"It already reflects the rich diversity of the natural world living on the doorstep of this site and shows how we can create something spectacular when we all work together.
"I am really grateful for the efforts of the council and Coombs for helping to make this transformation happen."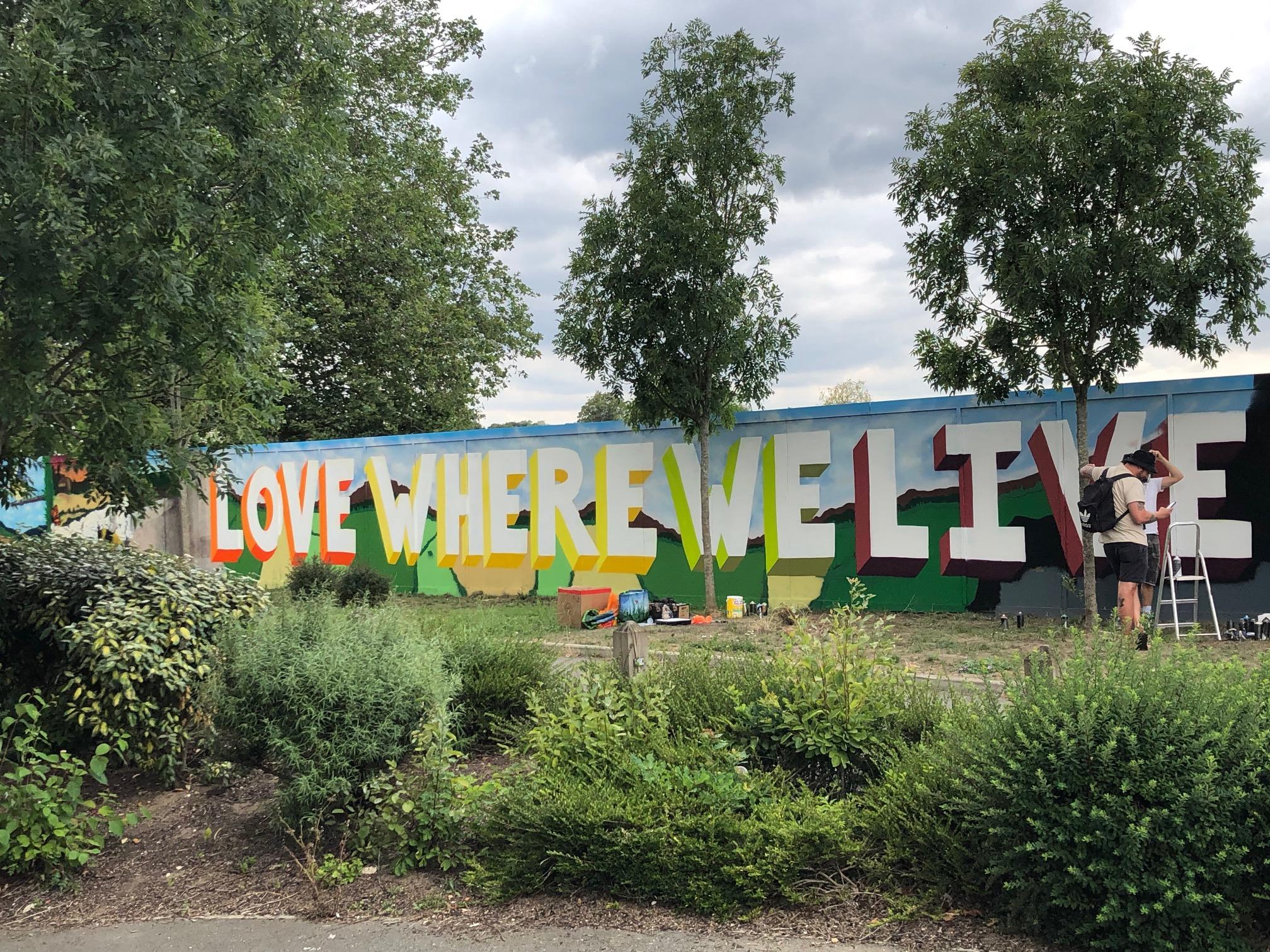 The artwork is due to be completed on Thursday.
Cllr Rachel Carnac, Vice Chairman of Canterbury City Council's Covid19 Emergency Committee, said: "There is no getting away from the fact that most of the time building sites are not the most attractive of places even if the end result is more than worth it.
"I think the work of a very talented artist combined with the passion of both the Friends and Coombs has created something very special especially as it reflects our long-running and very popular Love Where We Live campaign.
"We are very lucky to live, work and study in this district and anything that draws attention to that fact has to be commended!"
A total of 16 homes are being built in a mix of sizes and types of accommodation.
The new homes sit on a former section of Kingsmead Field close to the existing Kingsbrook Park development.
Originally, the council had plans to build on the whole field, which led to a campaign by residents to prevent any development at all.
But following discussions with the Friends, a compromise was reached that sees only 20 per cent built on, with the remaining 80 per cent of the field classified a Village Green.
Coombs has been operating in the south east for more than 40 years and prides itself on the amount of repeat business it wins.
Nick Bushell, Contracts Manager at Coombs, said: "We are thrilled to be working with Canterbury City Council, the Friends and Liam Dowd to provide a platform for this vision of nature's wonder.
"It's through activities like this that we feel an even greater connection to our community."

Published: 15 July 2020