Call for Whitehall to tackle effects of cross-Channel disruption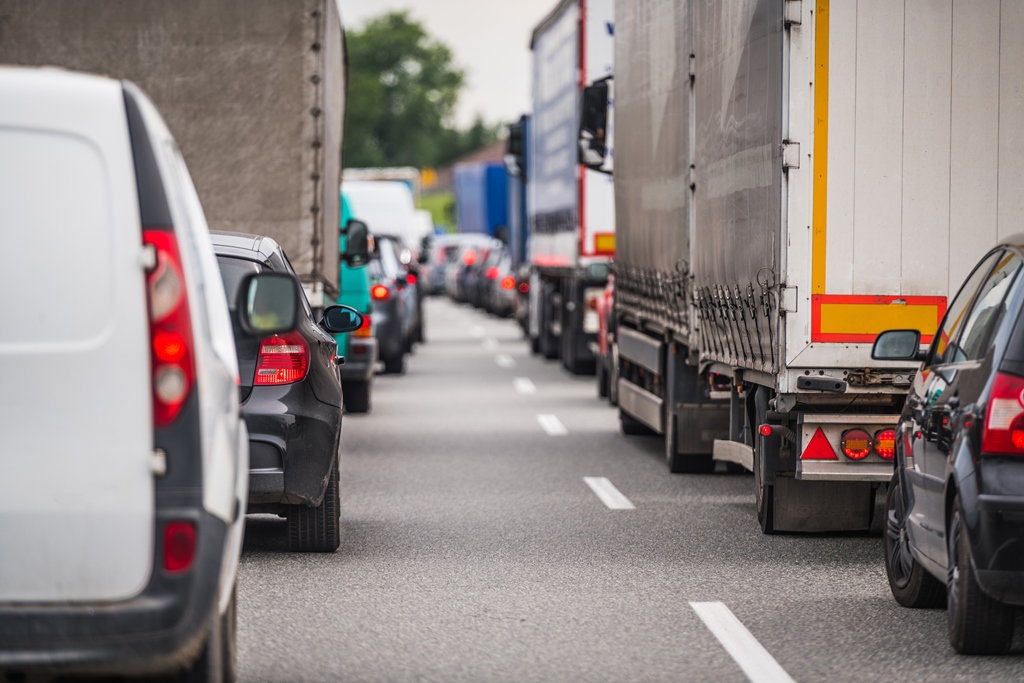 The Leader of Canterbury City Council has given his support to calls for Whitehall to tackle the problems faced by east Kent when there is cross-Channel disruption.
Cllr Ben Fitter-Harding added his signature to an open letter to the government which makes it clear the district's tourism trade takes a huge hit when long queues form on the county's coastbound motorways because of problems at the Port of Dover and Eurotunnel.
The letter, also signed by Ashford Borough Council, Dover District Council, Folkestone & Hythe District Council, Swale Borough Council, Thanet District Council, Kent County Council, Kent's Police and Crime Commissioner, Visit Kent and Eurotunnel, calls on the government:
to invest in east Kent's roads including Brenley Corner
to develop a network of lorry parks throughout the country
to create "smart" travel corridors and efficient borders by using new technology
to improve access to and capacity for rail freight and high-speed passenger trains
The letter says: "This will take time. So, in the interim, we are calling on the government to provide greater resources to the Kent Resilience Forum and its partners so they can more effectively manage disruption on Kent's roads and extend welfare facilities.
"The challenge will just get bigger if the government ignores the issue.
"Next year's planned introduction of the Entry Exit System which requires biometric checks is set to put our county at the forefront all over again. "The clock is ticking and the time to act is now!"
The letter makes the point the UK is reliant on highly efficient cross-Channel services – nowhere can match the capacity of the short straits' crossings from Dover and Folkestone – and they are an essential part of our national infrastructure and need to be acknowledged as such.
Cllr Fitter-Harding said: "I know an enormous amount of work goes into putting plans in place to keep the county's roads moving when very high levels of tourist and freight traffic head to the Port of Dover and Eurotunnel at the same time during peak periods.
"But the system is on a constant knife edge and problems can quickly escalate so the disruption spreads to our part of the county and directly affects our communities and our businesses.
"Brenley Corner at the junction of the M2 and A2 is more than 25 miles away from the Port of Dover but when the authorities use it to catch lorry drivers trying to buck the system and avoid Operation Brock on the M20, miles of queues build on the M2.
"Being sat in traffic is horrible for residents and tourists especially in the heat of summer and the latter will be put off from visiting our historic city and our stunning coastal towns, meaning less money in the tills of those businesses that rely on them."
Published: 1 August 2022