Canterbury hosts visit by German Deputy Ambassador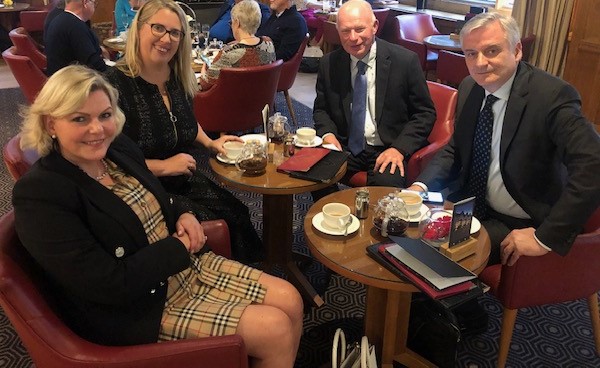 The German Deputy Ambassador Rudiger Bohn visited Canterbury on Sunday (15 October) for discussions on a range of issues.
Council Cabinet members Cllr Mike Sole (finance) and Cllr Charlotte Cornell (heritage) welcomed him to the city.
On the agenda were the importance of the Canterbury-Germany relationship, the historic trade links, the impressive amount of German being taught in local secondary schools (compared to the UK average) and how we keep encouraging day-trippers from Germany to stay and spend in the district.
Cllr Cornell said: "It was a pleasure to spend some time with the Deputy Ambassador and we had positive discussions on all of these subjects.
"Our links to Germany are very strong and we intend to maintain the dialogue moving forward in order to further benefit our economy and local businesses."
Published: 17 October 2023