Canterbury's streets get a spruce up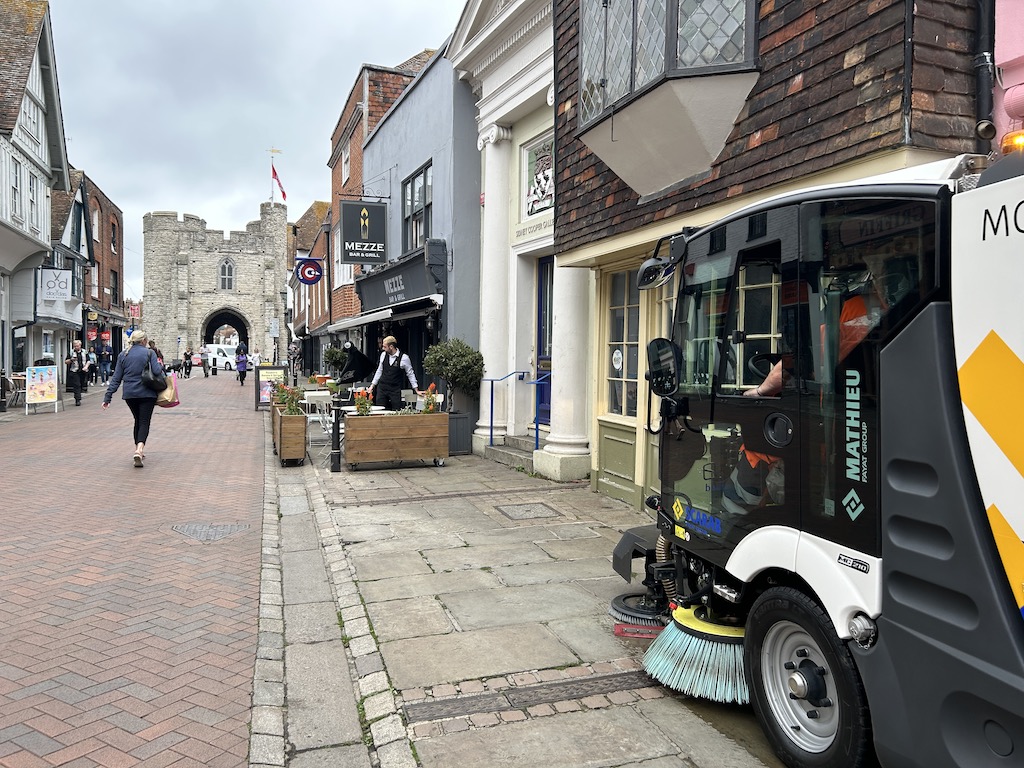 Work is underway to give Canterbury's cobbled streets a thorough clean after the city council was awarded £25,000 to tackle chewing gum back in July.
Canenco's street cleaning staff have been hard at work removing gum build up from a number of key city centre streets over the last few weeks, using a brand new piece of kit to blast away the unsightly stains.
After completing the stain removal stage of the project, crews gave the streets a deep clean with the sweeper to buff away any residue and give all surfaces a good polish.
As part of the funding awarded by the Chewing Gum Task Force, signs were also installed to encourage people to put their chewing gum in the bin rather than throwing it on the floor in a bid to prevent it from being dropped in the first place.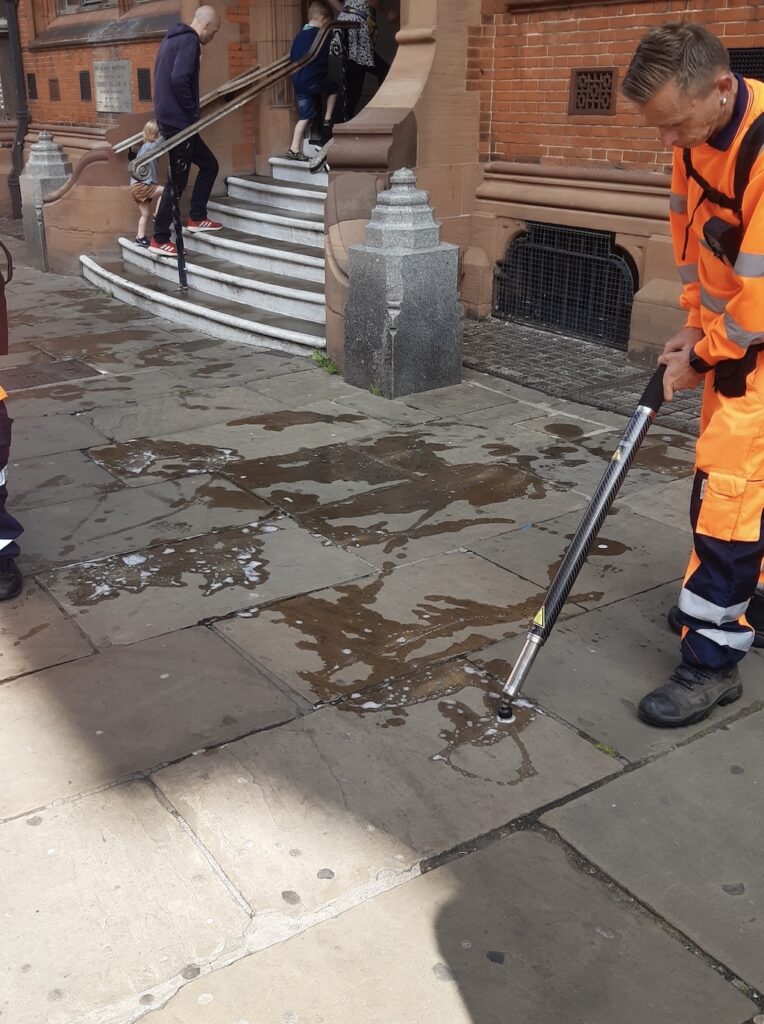 Cllr Charlotte Cornell, Cabinet Member for Waste and Recycling, commented: "Well done to everyone involved in getting our city's streets looking spick and span, from those who helped secure the funding to the crews on the ground doing the hard graft.
"Canterbury is a beautiful city and the last thing we want is sticky litter dropped by a selfish minority to detract from that.
"Thanks to the Chewing Gum Task Force, we are not only able to tackle existing stains with new equipment but also minimise gum dropped in the future with behaviour change materials."
City-goers may have also spotted Canterbury Business Improvement District (BID) doing their bit to keep the city's streets looking their best with 'The Becket' machine which has just celebrated its first birthday.
BID Ambassadors visit the city's businesses with The Becket to deal with urgent cleaning matters and carry out general tidying, such as weeding, to spruce up shopfronts.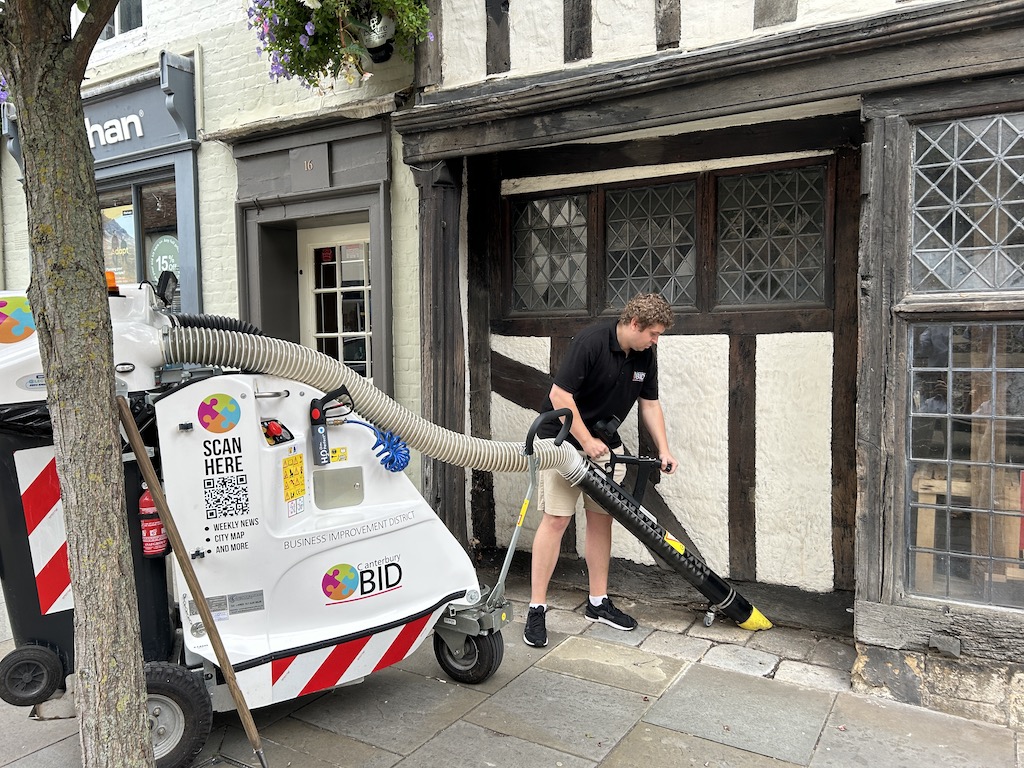 Lisa Carlson, Chief Executive of Canterbury BID, added: "Cleaning has always been a high priority for Canterbury city centre businesses, which is why Canterbury BID has invested in a cleaning machine that allows our team to complement the work of Canenco with emergency spot cleaning.
"Our Ambassadors are on call seven days a week with The Becket ready to help meet the needs of businesses."
Published: 3 November 2023