Castle survey work set to start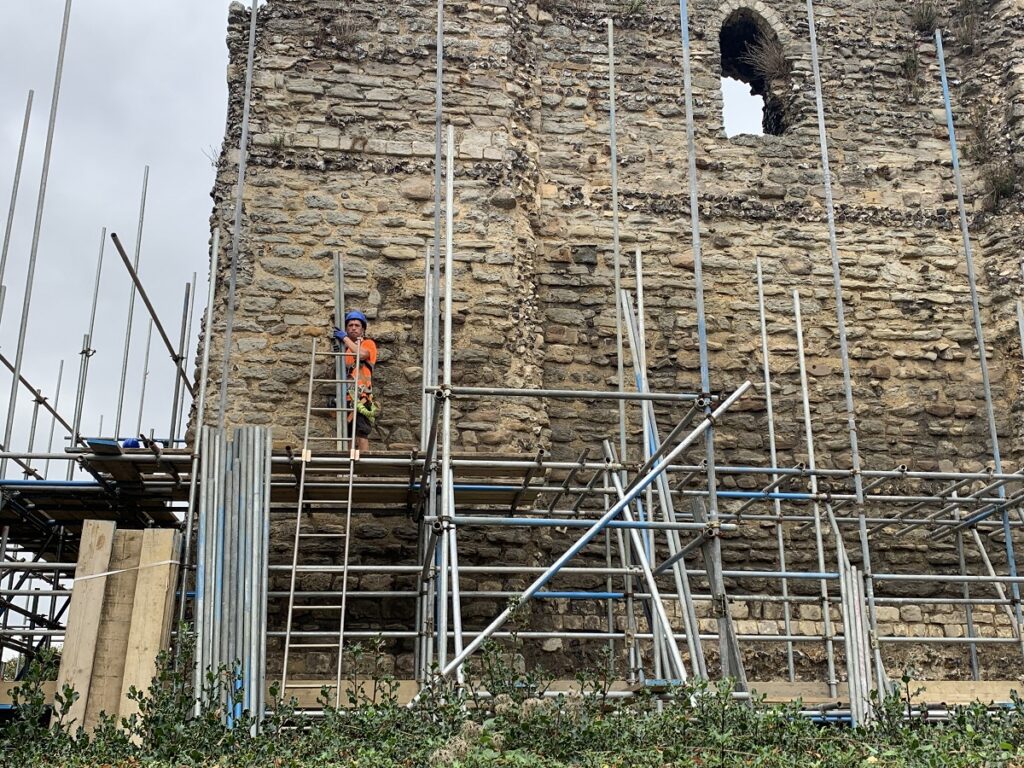 Preparations for a stone by stone survey of Canterbury Castle have begun with scaffolding being placed around the historic walls of the castle keep.
The city council has ambitious plans to bring the castle back into public use as part of its Levelling Up Fund project, and the survey is the first key piece of the jigsaw.
The results will reveal the current condition of the walls and be used as the basis for the conservation work that is anticipated to take place in the second half of 2024, subject to the council securing a contractor to carry it out.
Once the work is complete, the site will be safe for residents and visitors to enjoy once again, with improved access to both the castle and its grounds.
Cabinet member for heritage, Cllr Charlotte Cornell, said: "We are excited to be underway with this element of the Levelling Up project. It's vital we understand exactly what condition the castle is in at the moment and can plan the improvement work accordingly.
"Throughout this we will be working closely with Historic England and tapping into their expert knowledge to make sure we get the very best results.
"We know there is lots of public interest in this project and will be updating people regularly as we go along."
The overall Levelling Up Fund project has three aims:
Transforming heritage assets and spaces – we will protect and repair historic and underused sites in the city
Creating a green arrival experience – we will improve areas visitors see when they arrive in our city, as well as upgrading spaces like the bus station to include electric vehicle charging and cycle hire
Connecting our heritage – we will create 'story gardens' that use innovative technology to tell the story of Canterbury as part of England's history. New trails and cycling routes will be signposted to connect people to our heritage sites
All of the project work will take place over the next two years and should be finished by the summer of 2025.
Sign up for regular updates and find out more on the Levelling Up Fund project webpages.
Published: 17 October 2023