Charities and council work together to help rough sleepers through winter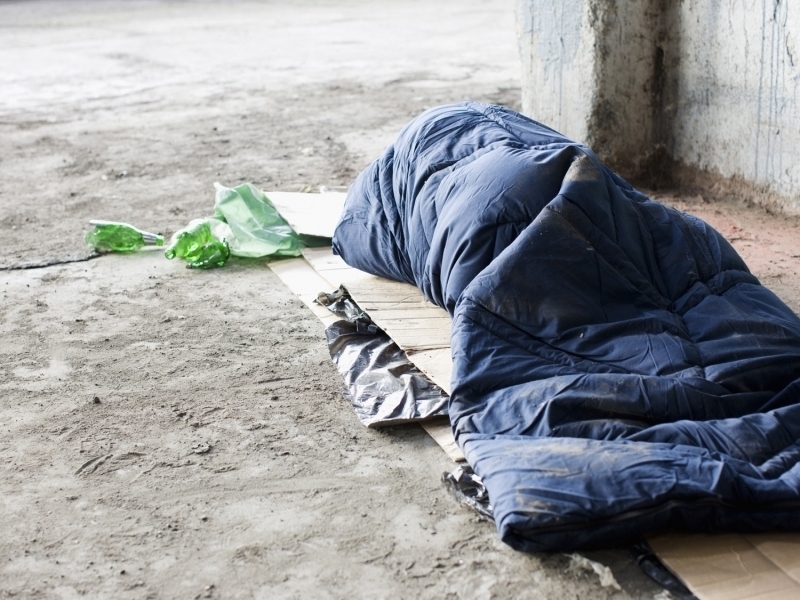 Giving people sleeping rough somewhere warm and safe to sleep during the cold and bleak winter months has always been the top priority for Canterbury City Council and the district's homeless charities.
But the arrival of the global pandemic and the need to enforce social distancing has made that task even harder this year and the Canterbury Community Shelter, operated by homelessness charity Catching Lives working with the area's churches, has been unable to open.
Now, thanks to a partnership between the council, Catching Lives and homeless charity Porchlight, support worker providers Serveco and the Canterbury Youth Hostel, 17 rooms have been secured at the hostel in New Dover Road, Canterbury, to ensure a bed is available for as many people as possible.
Canterbury City Council's Lead Councillor for Housing and Community Support, Cllr Joe Howes, said: "Covid-19 has presented us with enormous challenges to the way we normally operate in the winter and Catching Lives and the council have been working incredibly hard behind the scenes to find a way of overcoming those challenges.
"While this work has been going on, we have made offers of accommodation to 17 people who are especially vulnerable and eight have taken up the offer.
"Catching Lives, Porchlight and the council work hard to persuade people to accept accommodation but the sad truth is not all do and we cannot force them to accept help. But we will not give up and will keep trying.
"As ever, the key to the success of this year's scheme will be the desire and determination of the team at Catching Lives and we owe them an enormous debt of gratitude."
Terry Gore, General Manager at Catching Lives, said: "In what has been a difficult year for us all, we are pleased to be able to have some emergency accommodation to offer those who need it, something that wouldn't be possible without the council.
"Our support is, as always, funded by our local community who continue to do wonderful things to help us and those who come to us for support."
Rough sleepers will go to Catching Lives during the day to register, be screened for Covid-19 and have a hot meal before being escorted to their bed at the hostel for the night where staff will be on hand to offer support during the night.
They will not have the ability to come and go and will leave each morning to make their way to Catching Lives for breakfast and to attend a range of appointments to help them find more permanent accommodation, give them access to health services, help them with benefits advice and anything else they might need.
Catching Lives will be providing the vast majority of staff for this project which comes to an end on 28 February 2021, as all their work is by the support of the local community.
In addition, the council supported Catching Lives in securing money from the Cold Weather Fund administered by Homelessness Link to pay for two extra members of staff who will work with rough sleepers who are given accommodation out of the district.
This scheme will be paid for with a £71,000 grant from the Ministry of Housing, Communities and Local Government (MHCLG) which includes £20,000 to help those using the shelter to find permanent accommodation.
The council has also secured £50,000 from the MHCLG Cold Weather Fund.
Cllr Howes added: "While these grants are incredibly welcome, they do not cover the total cost so the council will make up the shortfall."
Anyone spotting a rough sleeper is asked to let the authorities know by visiting the Streetlink website and filling in the details.
Published: 16 December 2020