Christmas trees to be collected in early March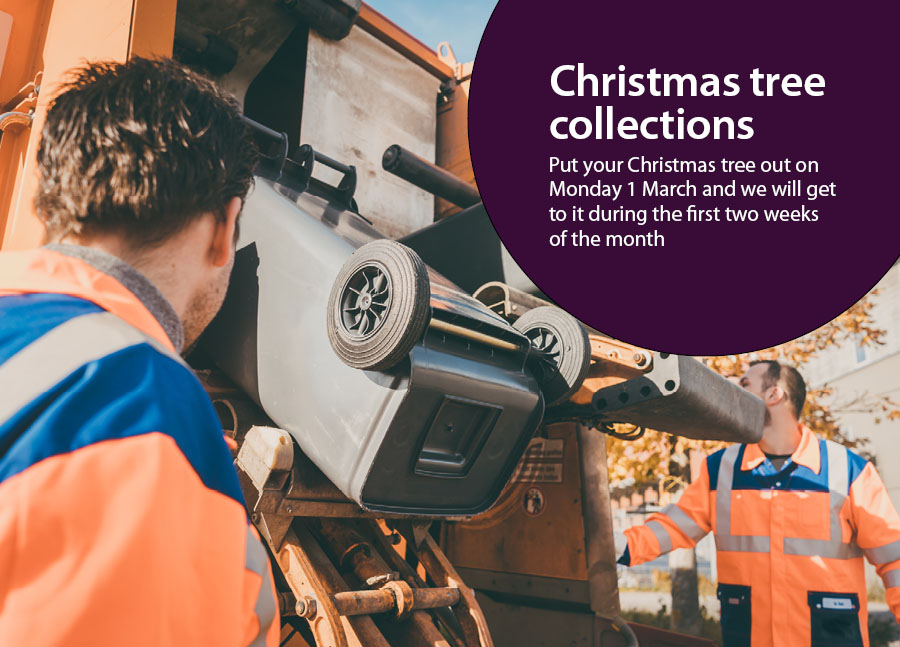 As confirmed earlier this month, we will be collecting Christmas trees during weeks commencing 1 and 8 March.
Please put your tree out on Monday 1 March and it will be picked up during those two weeks. We cannot give you an exact date.
You do not need to subscribe to the garden bin service to have your tree taken away.
We apologise again for the delay with the tree collection, which was caused by Covid-related staff shortages in January.
While we recognise it has been frustrating having trees hanging around in gardens, garages and who knows where else, we decided to prioritise black and blue bins over Christmas trees in the last few difficult weeks.
Thank you for your patience and understanding.
Published: 25 February 2021