Closure of some coastal floodgates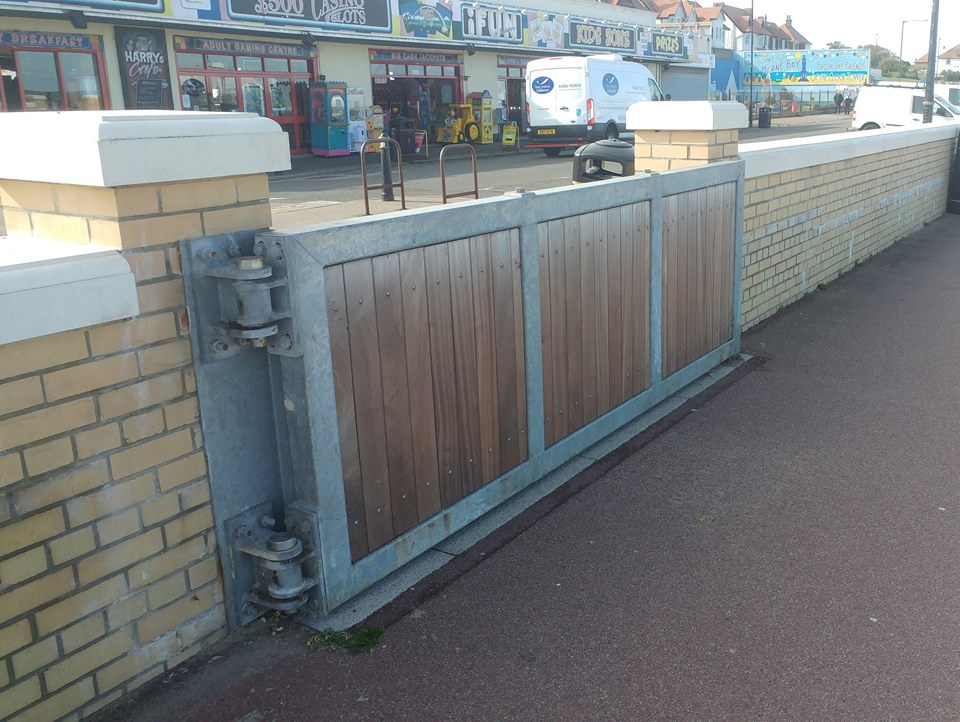 The 1.30pm tide on Thursday 21 October will be higher than predicted.
The current south-west wind will swing to the north-west causing a wind driven surge, so we will be closing some of our floodgates in Herne Bay and Whitstable.
No official flood alert has yet been received from the Environment Agency and this is a precautionary measure at the moment.
Some floodgates will remain open but this doesn't mean we have forgotten to close them.
The forecast will be monitored very closely over the next 48 hours and if necessary, we will close further floodgates along our seafront.
Our staff will be out monitoring the high tide tomorrow afternoon and operating the sluice gates on the coastal brooks to stop the sea flooding inland.
Further updates will follow if necessary.
You can also sign up to the Environment Agency's flood warning service.
Published: 20 October 2021