Co-working hub set to boost entrepreneurs' bottom line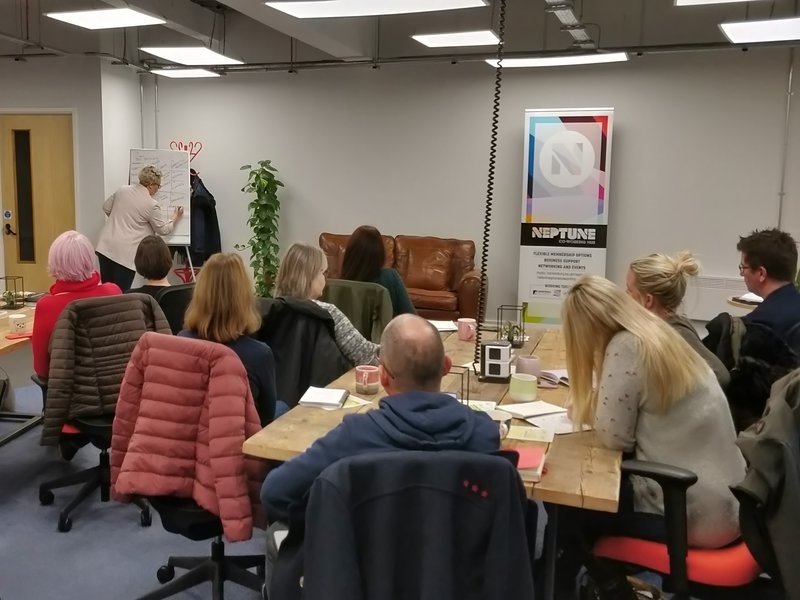 Enterprising entrepreneurs and sensational start-ups are set to boost their bottom line thanks to the new Neptune Co-Working Hub in Herne Bay, which opened yesterday (Tuesday 28 January).
Productivity is at the heart of the hub in the former council offices in William Street, which aims to be affordable and boasts ultrafast Wi-Fi, ergonomic desks and chairs, networking and training events and an environment designed to maximise collaboration.
Chairman of Canterbury City Council's Regeneration and Property Committee, Cllr Rachel Carnac, said: "Co-working sees several workers from different companies share office space which cuts everyone's costs and allows people to share ideas.
"The hub will play an important role in creating jobs and continuing Herne Bay's regeneration. Who knows, the next big idea or multinational company could have its roots here."
The hub is a joint project between Canterbury City Council and the Herne Bay Coastal Community Team (HBCCT). A £212,950 grant from the Ministry of Housing, Communities and Local Government's Coastal Communities Fund has covered more than half of the £384,000 cost.
Canterbury City Council contributed £171,050 in match funding plus help from its Local Economy, Communications, Facilities and Finance teams, as well as its engineers.
Acting Chair of the Herne Bay Coastal Community Team, Tom Mellish, said: "HBCCT welcomes the new Neptune Co-working Hub, which we proposed in our economic development plan three years ago. We recognised the need to help new and small businesses flourish in Herne Bay.
"The hub is the result of a close working relationship between HBCCT and Canterbury City Council and shows how the local authority, working with community groups, can have a positive outcome for Herne Bay. HBCCT looks forward to working with the council on other projects to keep and build jobs, and careers, in the town."
Sustainability has been a key part of the project. Cllr Carnac added: "The council has declared a climate emergency so it was important that we limited the impact Neptune has on the environment.
"We've used an energy-efficient heating system, LED lighting, on-demand water heaters, a water refill station, full recycling facilities, water-based recycled paints, remanufactured office furniture and recycled carpet tiles."
Prices for a day's hot desking start at £10, with a fixed desk and locker from £210 a month with an easy in and out contract. There is also free tea and coffee, meeting rooms at £10 an hour and conference rooms at £50 for half a day, £80 for a full day or £15 per hour.
For further information or to book a tour, email hello@neptunecoworking.co.uk. Free trials are also available – book by email or in person at the hub.
Find out more on Facebook @Neptunecoworking and on the Neptune Co-working Hub website.
Published: 29 January 2020