Community hub closes after helping thousands of people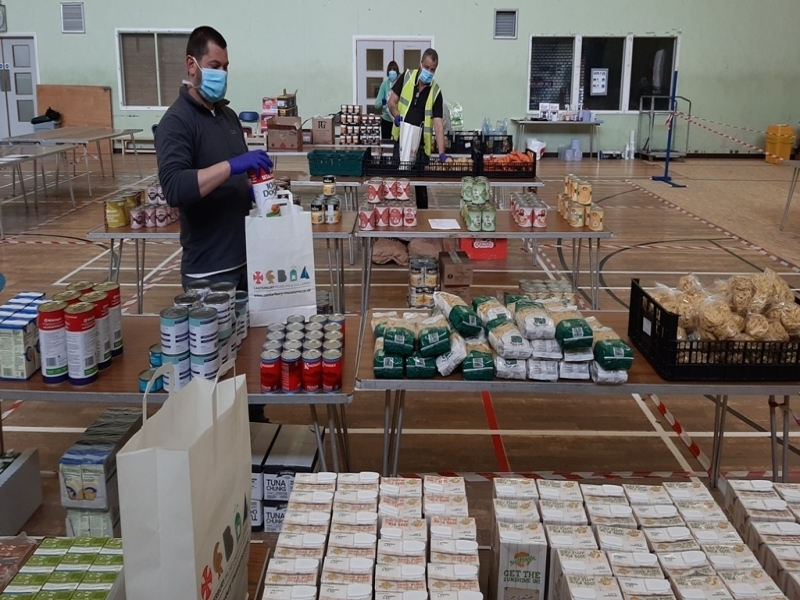 Canterbury City Council's community hub has closed its doors today, having helped thousands of local residents by providing food parcels and medicine deliveries over the last three months.
But support for people will continue via the council's website, with comprehensive listings of local food and prescription delivery services available, as well as a new triage form where people who are struggling to get the help they need can ask the council for specific assistance. This is all on the council's website.
The Kent Together helpline is also able to provide support on 03000 41 92 92.
And the council is also stressing that it has the ability to rapidly reinstate the hub should a second wave of the pandemic hit and local people need help in the event that a similar lockdown is required.
The council first announced it would begin winding the hub down on 5 June. This has happened since then in a phased way, in line with the gradual easing of lockdown restrictions. There has been less and less demand for the hub's services as shopping has become easier and family and friends have been able to support their loved ones more.
The hub launched on 27 March having been set up in a matter of days. Council staff were drafted in from a variety of departments to help run it, backed up by an army of more than 1,000 volunteers who responded in style to the council's public call for help.
Over the three months, more than 3,000 requests for support were received and deliveries of food or medicine were made to nearly 4,000 vulnerable people.
The effort was further boosted by the generous financial contributions of local people, who donated more than £38,000 towards the cost of food for residents or personal protective equipment for staff working in the hub.
Council Leader Cllr Rob Thomas said: "Although the doors to the hub have now swung shut for the final time, we want to reassure people that we are still here to help anyone who has nowhere else to turn to and is concerned about food or medicine deliveries.
"As we have wound down the operation over the last few weeks, we have been able to refer people to some of our wonderful organisations in the voluntary and charity sectors, such as Canterbury Food Bank and Age UK.
"Now is the right time to bring it to a close, but we have learnt so much over the last three months. We really hope we won't need to bring the hub back, but if the circumstances require it, we will not hesitate to do so."
The council would particularly like to thank the following companies and organisations for their support for the hub, in many different ways, since 27 March:
Active Life and Fusion for use of the sports hall at Kingsmead and donation of stock
Dr Som Banvir from A1 Dental practice who donated face masks
Nestle for the donation of 1,000 Easter eggs
Catching Lives for the donation of stock
The many community and parish halls throughout the district that offered their facilities for use at the start of lockdown
Food parcel suppliers:
Lansdell (also donated stock and provisions for hub staff)
TJ Wholesale
Q catering
Enterprise Brands
Aldi
Brakes
Albion
PPE suppliers:
Monitor Services
Hallmark Workwear & Safety
E-Nova Healthcare Group and Berkeley Pharma Ltd
Published: 2 July 2020