Consultation proposed on market's return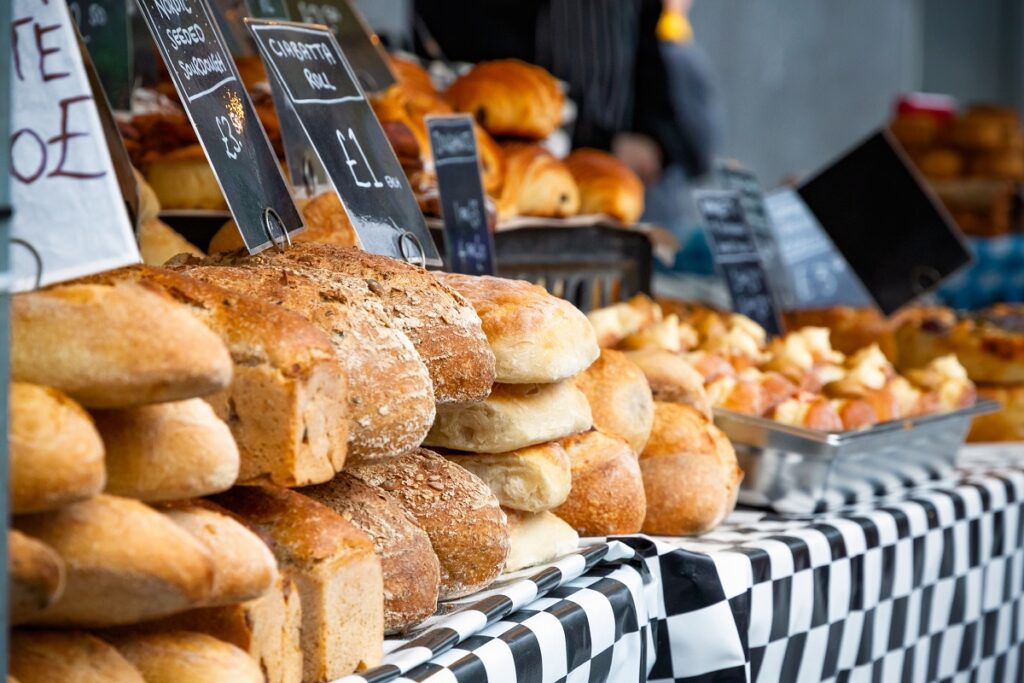 Plans to consult the public on the proposed reintroduction of Canterbury city market have been published by the city council today (Friday 27 October).
The council's Cabinet meets on Monday 6 November to discuss the draft budget for 2024/25, with one of the proposed measures in the budget being to bring back a weekly market in St George's Street at an annual estimated cost of £61,000.
At that meeting, councillors are asked to agree to put the budget proposals, including the market, out to public consultation. The picture above is for illustrative purposes only.
Cabinet member for community, Cllr Connie Nolan, said: "The return of Canterbury market was a commitment made by both the coalition parties in their election manifestos earlier this year, and since May we have been doing a lot of work behind the scenes to get to this point.
"There is a financial implication to bringing the market back, which means the correct approach is to consult the public as part of our overall budget process."
If the go ahead is given, the public will be asked their views on whether they would like the market to return and the type of products they would and would not like to see on sale.
This is also a great opportunity to ask whether there are other events and activities the public would like to see in St George's Street now the refurbishment project is complete.
And traders would be asked specific questions about the market day and time, fees, layout, management and promotion.
The draft budget proposes a 10 per cent increase in fees for market traders and street traders in both Herne Bay and Canterbury, to reflect the council's increasing costs. This is in line with most other fee increases being proposed this year.
Views would also be sought on this in the consultation as well as a proposal to bring in a market manager.
Aside from the proposed fee increase, there are no plans to change street trading arrangements in the city centre.
Cllr Nolan added: "If the Cabinet agrees to the consultation, then we will be very interested to hear what residents and traders have to say.
"It would be really important that any new market has the support of local residents and businesses and sells the products that people want to buy, while traders who work on it have the confidence that it will be worth their while being there."
Published: 27 October 2023