Convert your green bin to a red bin – for free!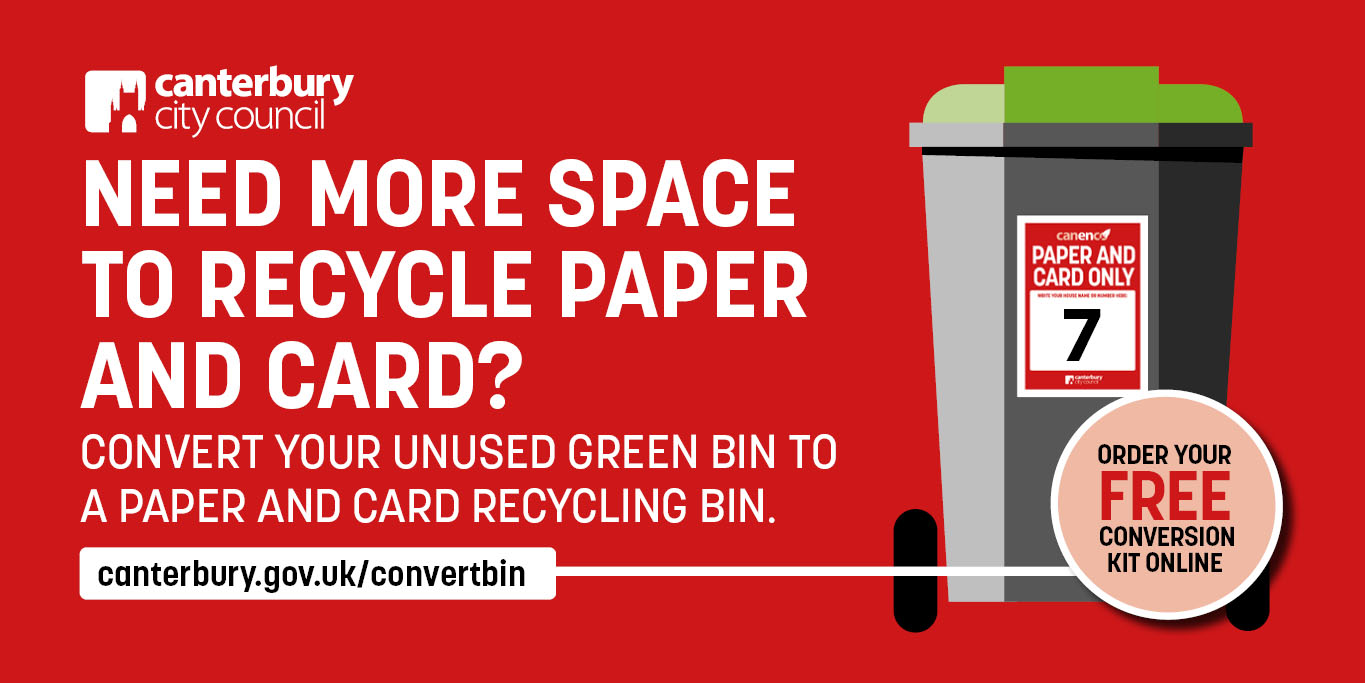 We are pleased to be offering residents the opportunity to convert their unwanted green lidded garden bin into a red bin for paper and card, free of charge.
All you need to do is go to our website and request your conversion kit. Stickers and more information will be sent to you in the post. Please allow around two weeks for that.
As soon as you have attached the stickers as per the instructions, you're good to go. Your red bin will be emptied fortnightly on your usual recycling day.
It is very important that you completely empty your bin of any remaining garden waste before you start using it for paper and card, otherwise it will not be emptied.
If you do not have access to the internet to request your kit, please ask a friend or relative to order it for you. They can request that the kit is sent directly to your address.
If you have extra cardboard or paper that will not fit in your red bin, please flatten it, tie it up and leave it alongside your bin on collection day.
To encourage as much recycling as possible, residents are allowed as many recycling bins as they need. Go to our website to find out about ordering more.
By allowing people to convert their green bin in this way, there will be more space for paper and card than is currently available in the inserts. The aim is to reduce the amount of paper and card that falls into the blue bin and contaminates the glass, plastic and cans.
We must separate these materials from paper and card as they are recycled separately. If too many things are put in the wrong recycling bin, such as paper with plastic, then the load becomes contaminated and none of it can be recycled.
You can check your bin collection dates and what you can and cannot recycle online.
Published: 14 October 2021