Council calls on ministers to suspend housing delivery sanctions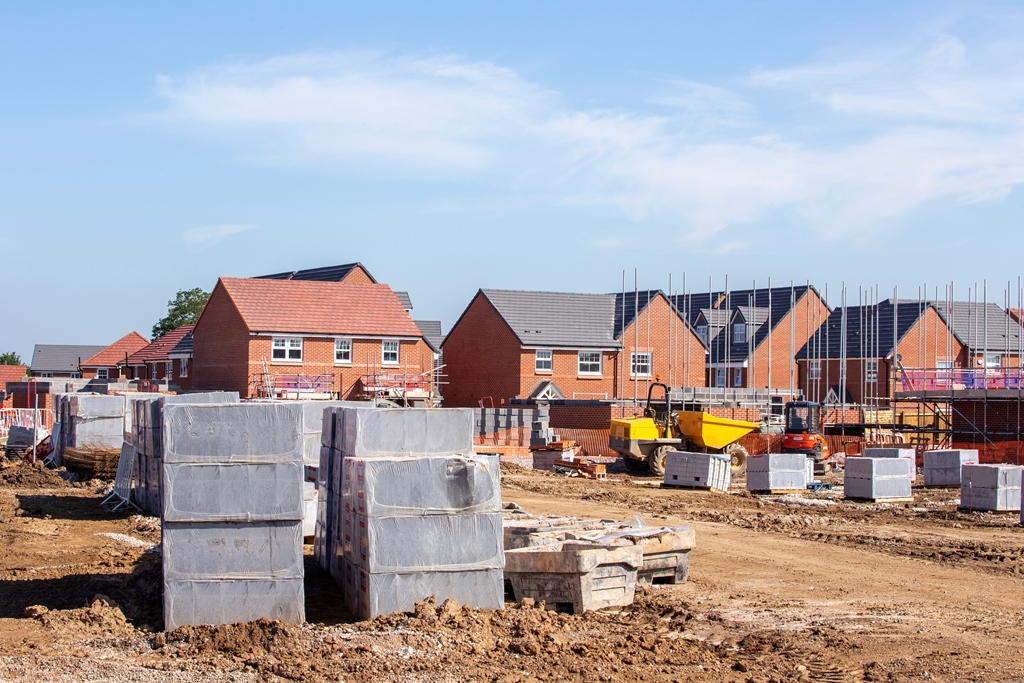 Canterbury City Council today (Tuesday 18 January) calls on the government to temporarily suspend sanctions on councils that fail to hit the Housing Delivery Target (HDT) it imposes until life returns closer to normal.
Last Friday (14 January), the Department for Levelling Up, Housing and Communities, published the latest HDT results for councils in England.
Having delivered 65% of its target for new homes built over the period April 2018 to March 2021, Canterbury City Council is one of 51 councils across the country being punished. To avoid any sanction, the council needed to hit 75%.
Not hitting the target means the policies in the council's current Local Plan which restrict or control the supply of housing are now deemed out of date and councillors and officers must make decisions on planning applications in line with the "presumption in favour of sustainable development".
If the council says no to a speculative planning application, it is now more likely that a planning inspector will say yes and the council will pick up the costs of any appeal.
This will apply from 15 January 2022 and until such time as the government publishes results showing the council's delivery is back to 75% of our target.
Canterbury City Council Chief Executive Colin Carmichael said: "While we are confident we will get back to hitting 75% of our target quickly, it cannot be right to punish councils that are working hard to do what the government asks even when most of the levers councils need to pull are out of its control.
"Our rate of delivery has been affected by the impact of Covid-19 on the building trade, especially around the supply chain, and also on the economy more generally.
"The issue of water quality at Stodmarsh has prevented us from granting permissions on otherwise perfectly good sites.
"Plus a whole host of legal challenges have delayed development at our key strategic sites.
"Unless the government listens, this will now open the district up to speculative development which campaigners would never have envisaged nor intended.
"Indeed, we feared we might be in this position some months ago. While the government did cut councils some slack for the pandemic, it is not and was never enough.
"I wrote to the Department of Levelling Up, Housing and Communities in October to point out we should not be punished locally for the factors affecting housing delivery that are out of our control, especially the effect of a lack of investment in sewage treatment in our district and agricultural practices on Stodmarsh.
"Add to this the fact it is largely developers that decide when to bring the diggers in after we have granted permission and they are driven by market forces.
"I also pointed to our previous track record on housing delivery since the Housing Delivery Test was introduced – between 117% and 87%.
"My letter asking for the suspension of the target has not been acknowledged let alone received a reasoned reply."
Leader of the Council, Cllr Ben Fitter-Harding, said pulling together a Local Plan is too painful a process for its protections to be suspended in this way.
He said: "We have made it very clear that we recognise the fact more people than ever need housing and we have worked hard to pull together Local Plans that are designed to deliver while trying to balance the need to protect as much open space as we can, delivering crucial pieces of key infrastructure to improve people's quality of life and to create jobs.
"Each plan goes through extensive public consultation and throws up all sorts of painful, difficult and controversial choices that force the crop of councillors at the time to make very difficult decisions.
"Those decisions are necessary to deliver the housing targets that central government imposes on us all.
"To be punished by our Local Plan ceasing to hold any sway is unfair and unjust when so much is out of our control."
Published: 18 January 2022