Council pledges to support district's small businesses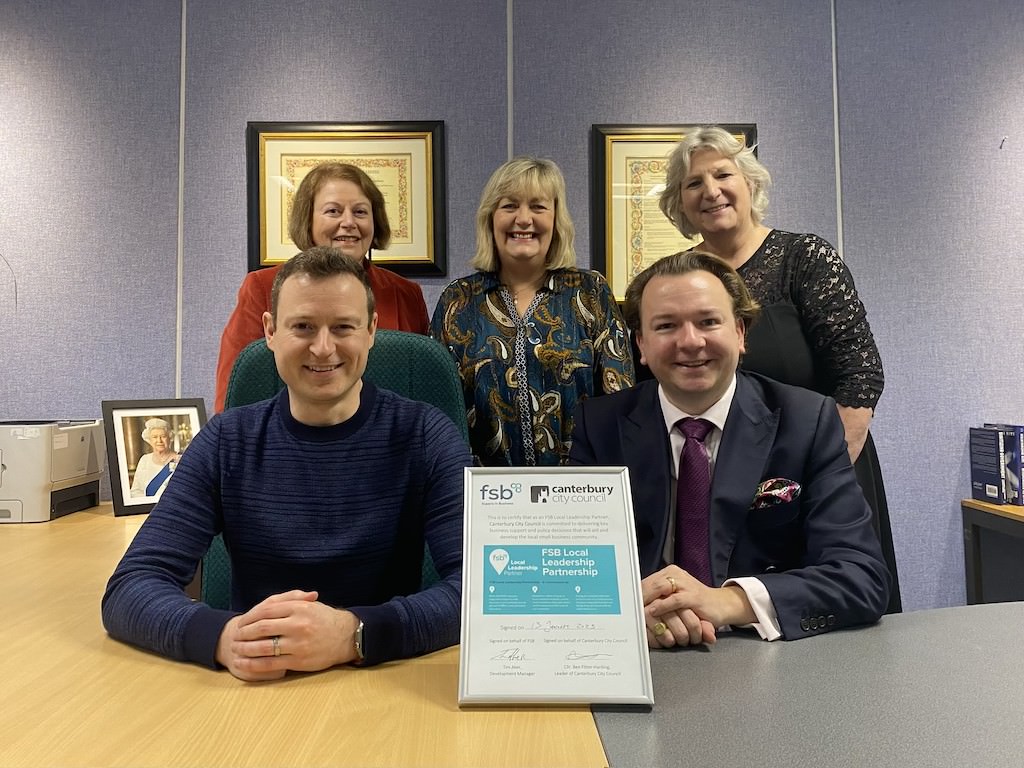 Backing the district's small businesses is at the heart of a new partnership between Canterbury City Council and the Federation of Small Businesses (FSB).
On Friday, the council became an FSB Local Leadership Partner pledging to deliver support for small businesses and making policy decisions that will help their development.
Cllr Ben Fitter-Harding, Leader of Canterbury City Council, said: "Businesses across our district, especially small ones, have borne the brunt of a whole host of challenges and shocks outside of their control over recent years.
"Some have really thrived and others have had to work hard to survive but creating a pro-business district that supports enterprise and innovation has been a key part of our Corporate Plan 2021 To 2024.
"We're really proud the FSB has recognised our commitment and encouraged us to become a Local Leadership Partner so that we maintain our focus while getting the really valuable advice of a critical friend whose expertise will help us drive innovation, create jobs and grow our small business community which is a powerhouse of the district's economy."
By becoming an FSB Local Leadership Partner, the council promises to develop policies that support small businesses, maintain a focus on small businesses alongside the needs of residents because they create jobs and are at the heart of communities, and choose a councillor to be a Small Business Champion within the organisation while identifying an officer to be a single point of contact for the business community.
Tim Aker, the FSB's Kent and Medway Development Manager, said: "We're very excited that Canterbury City Council has decided to make this pledge and build on what they were already doing to boost businesses.
"As if a pandemic wasn't enough, the challenges for small businesses are coming thick and fast – energy costs, inflation, skills gaps and servicing debts from surviving Covid 19 – so it is great to see Canterbury City Council recognise the role they play in the community and economy as a whole and focus on their issues.
"Small businesses need support to compete and grow. Once they have the right conditions in place over the long term, business owners will do the rest."
Published: 16 January 2023