Cracking down on sale of illegal vapes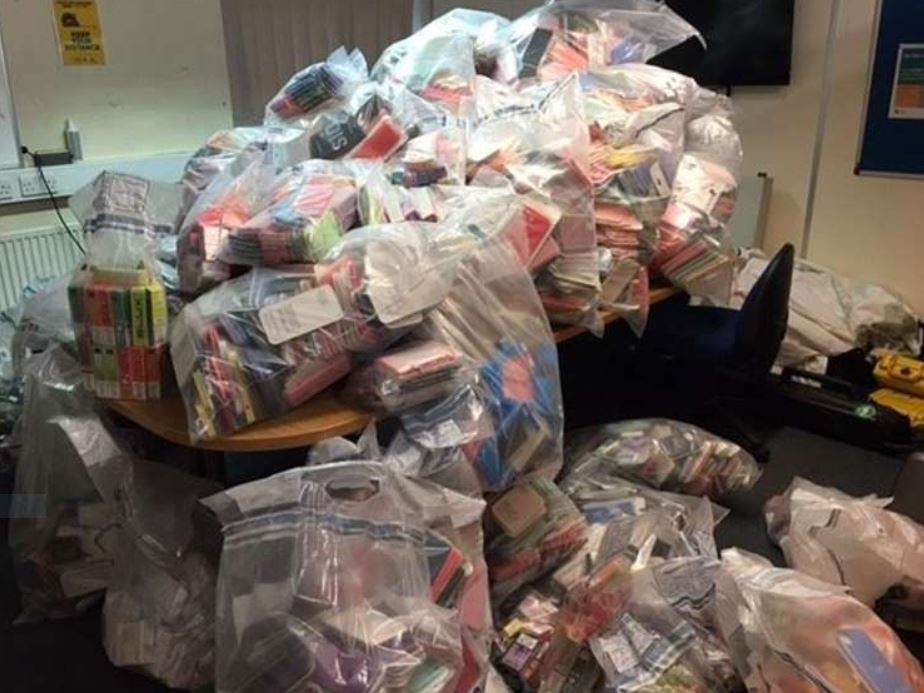 Trading Standards have visited six retailers in the Canterbury area with support from Kent Police and Canterbury City Council to check the compliance of disposable e-cigarette devices for sale.
In total, 755 illegal vapes were seized during the visits on Thursday 1 December which were either over the legal size or were not otherwise legal for supply in the UK.
Officers also took away 105 suspected unsafe electrical products and 5,148 fake goods with trademark infringement.
KCC Trading Standards Operations Manager Clive Phillips said: "These visits send a clear message that illicit products will be removed from the market to ensure we have a fair-trading environment in Kent. We understand, with a cost of living crisis, that people will be looking to save money but the products seized today were unsafe and likely to fund organised crime.
"Trading Standards use intelligence gathered from retail visits like these carried out today to identify points of supply into the UK, which for example last week led to over 16,000 illegal e-cigarettes devices being seized at the Port of Dover."
PC Jim Gall, of Canterbury Community Safety Unit, said: "Illicit tobacco and vaping equipment which don't meet UK standards are potentially dangerous to the public, and their sale has a detrimental impact on law-abiding businesses.
"The source of and profits made from counterfeit products is also a concern and, for those reasons, Kent Police will continue to work with partner agencies to monitor what is being sold in our town and city centres and take action to keep residents safe."
If you wish to report the sale of illegal e-cigarette devices, please contact the Citizens Advice consumer helpline on 0808 223 1133.
Canterbury City Council's Enforcement Manager Lacy Dixon said: "The Canterbury Community Safety Partnership, which includes Canterbury City Council, Kent County Council, Kent Police, the Canterbury Business Improvement District and others, is dedicated to sharing information and working together to enable successful operations to take place like the one today.
"It is imperative that we pool our resources to ensure everyone continues to stay safe, whether you live, work or study in Canterbury, along with the visitors we welcome with open arms."
In a separate visit carried out by Trading Standards in Canterbury, 1,560 illicit cigarettes and more than a kilo of hand rolling tobacco were seized as they were found to be either counterfeit or without the correct health warnings for the UK.
Information regarding illegal tobacco can be reported anonymously.
Tobacco disruption activity is supported by Op CeCe, a national project between National Trading Standards and HMRC.
Lord Michael Bichard, Chair, National Trading Standards, said: "The trade in illegal tobacco harms local communities and affects honest businesses operating within the law. Having removed 21 million illegal cigarettes, 5,800kg of hand rolling tobacco and almost 175kg of shisha products from sale, the National Trading Standards initiative in partnership with HMRC continues to successfully disrupt this illicit trade."
Published: 5 December 2022