Dane John gates locking trial begins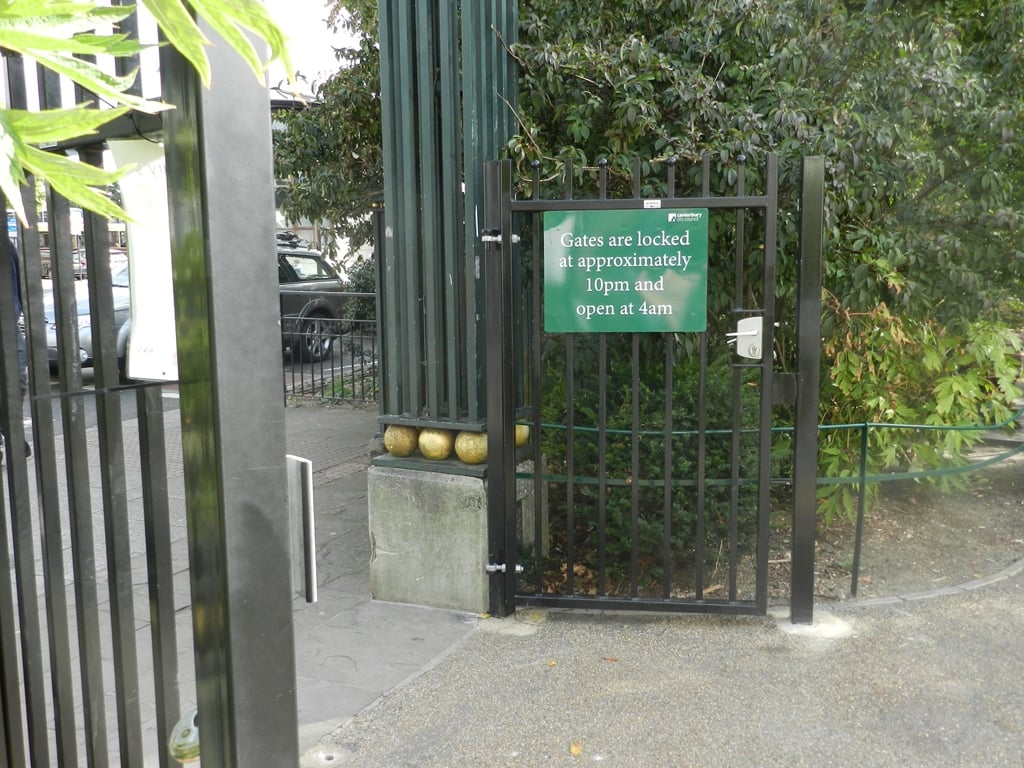 A new trial scheme to close five gates in the Dane John Gardens on Friday and Saturday nights has begun.
The gates involved in the trial are:
Watling Street (gate 1 on the map below)
Adjacent to 7 Dane John (2)
Watling Street car park (3)
Opposite the junction of St Mary's Street and Marlowe Avenue (4)
Adjacent to 16 Dane John (5)
They will be closed between 10pm and 4am. The council is using Right Guard Security to lock and unlock them.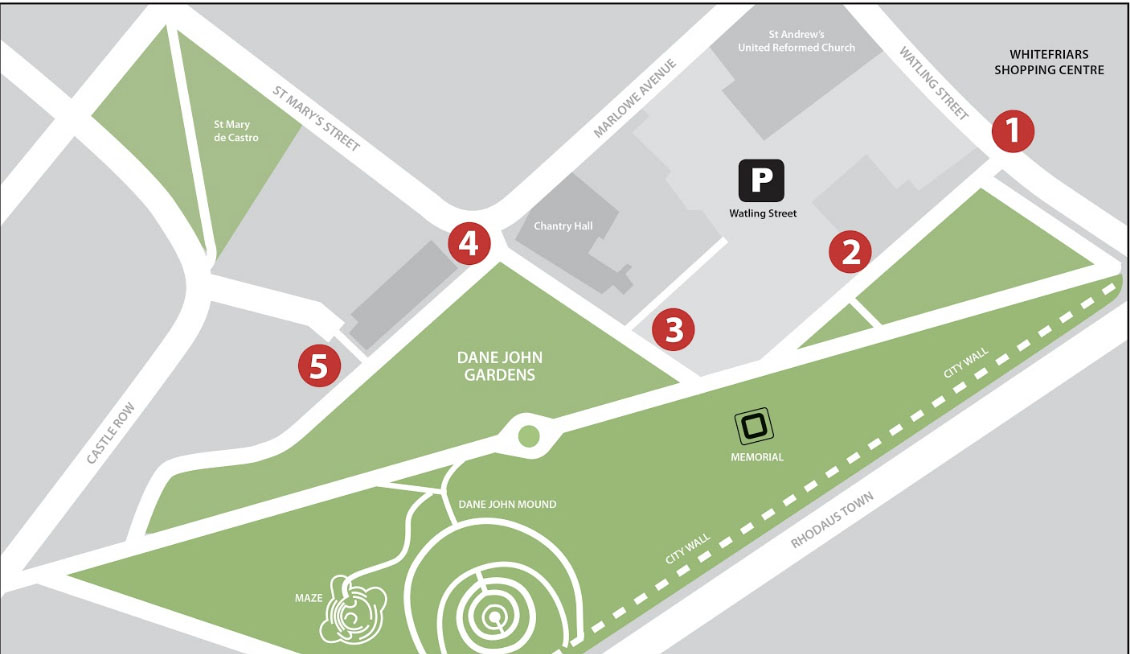 The cost of the project is £4,200, which has been funded by the Kent Police and Crime Commissioner, Matthew Scott, with the aim of enhancing the work that has been carried out already through the Safer Streets project.
The initiative aims to reduce the amount of anti-social behaviour that occurs in the park overnight. A previous trial, which started in July 2019, had to stop when Covid hit.
Council Leader, Cllr Ben Fitter-Harding, said: "The Dane John Gardens is a beautiful asset in our city, but one that sometimes experiences criminal activity that we and Kent Police are determined to stamp out.
"Over the coming months we're investing £380,000 that we have together secured from the Safer Streets 2 funding scheme for more CCTV cameras, along with better lighting and other community improvements such as a children's play area funded from developer contributions.
"This further step, with the support and assistance of our Police and Crime Commissioner, Matthew Scott, will help us ensure that, late at night, our residents use more appropriate routes to traverse the park, such as the walkway on top of the city walls.
"I am very grateful for Matthew's contribution to making the park a safer place, and am excited about the future improvements we hope to make here through our Canterbury Tales of England Levelling Up Fund bid."
The new trial will run until 17 December 2022. Comments are welcome from the public throughout this period and all the feedback will be reported to councillors when a decision is made whether to keep the arrangements in place permanently. More information is available on the council's consultation webpage.
Views can be emailed to transportation@canterbury.gov.uk or sent in writing to the Transportation Team Leader, Canterbury City Council, Military Road, Canterbury, CT1 1YW.
Published: 26 April 2022