Dustcart fire demonstrates serious battery danger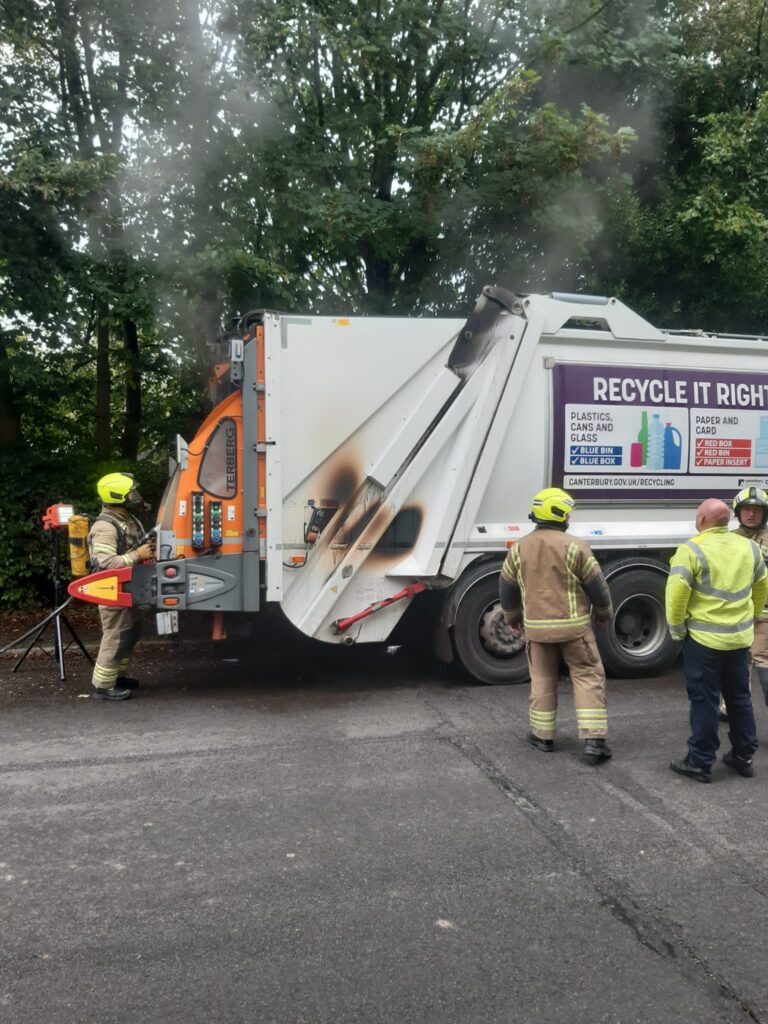 This morning (Friday 22 September) there has been a serious fire in one of our recycling dustcarts in Valley Road, Canterbury.
The crew is safe and Kent Fire and Rescue Service (KFRS) is on the scene. We thank them and their crews for attending so quickly.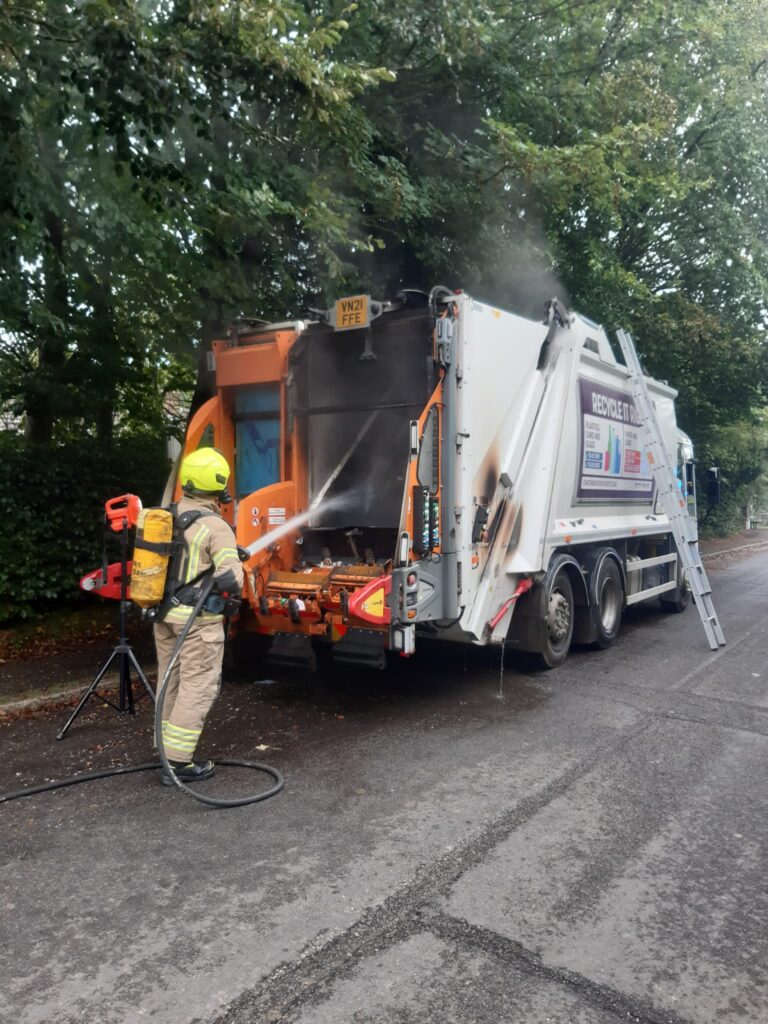 We strongly believe the fire was caused by a battery in the rubbish. This is the second such incident in only a few days – the last one was caused by someone chucking a full car battery into their waste.
Yes, you did read that correctly – an actual car battery.
We cannot state this enough – please do not put batteries (of any type) into your rubbish. The consequences can clearly be seen in these pictures – in one of them, KFRS is cutting the roof off the vehicle to get to the fire.
When damaged, batteries have a tendency to explode or ignite. And when they are put in with the general rubbish or recycling, they're likely to be crushed, compacted, smashed or they might get wet.
The lithium will then set fire to the waste in the lorry.
Batteries used for domestic purposes can be taken to:
local household waste recycling centres (aka 'the tip')
supermarkets
electrical shops
participating libraries
participating schools
Car batteries should be taken to the household waste recycling centres.
In terms of the implications for today's collection service, a spare hire vehicle has been sent out and we will be attempting to get to as many bins on that round as we can.
Anyone whose recycling is not collected today should leave their bin out for tomorrow's catch up crews to empty.
Published: 22 September 2023