Free festival set to celebrate jewel in city's crown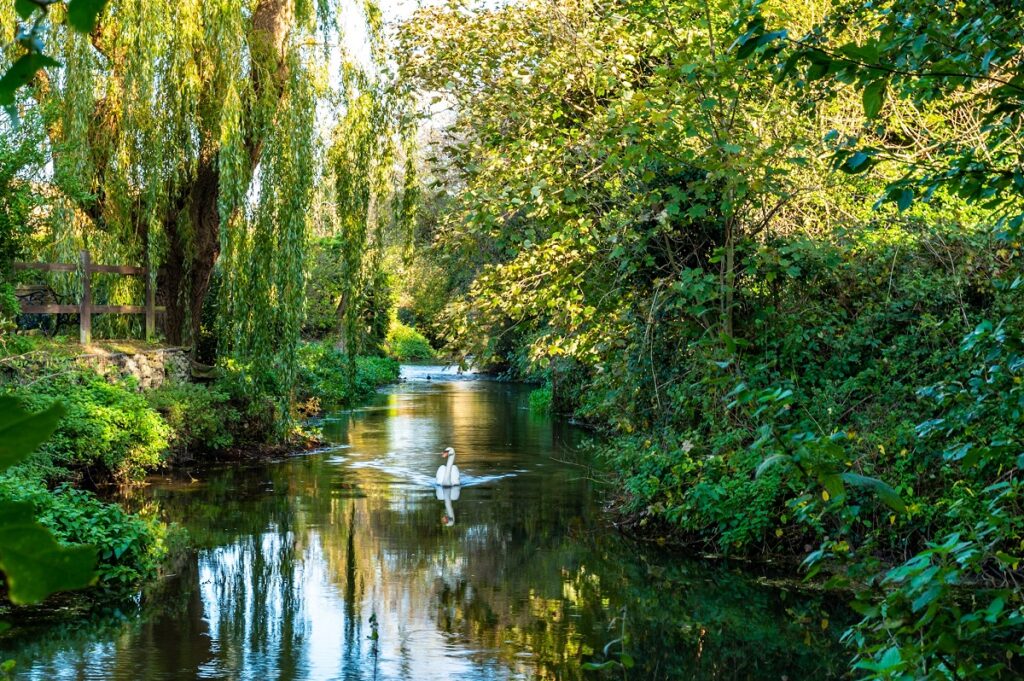 One of the jewels in the city's crown is set to be celebrated later this month.
The inaugural Great Stour Riverfest, celebrating the river's historical, cultural and environmental significance, will take place from Monday 18 September to Sunday 24 September and will include a whole host of free events celebrating the waterway.
The festival is being organised by Canterbury City Council alongside a number of community groups that are dedicated to promoting and protecting one of the city's major assets. The festival event aptly ends on World Rivers Day.
Events include:
river dipping at Kingsmead Field and Westgate Gardens led by Kentish Stour Countryside Project (KSCP) Stour Officer Lauren Baker
River Stour arts and crafts led by Anna Outdoors
a photography competition with prizes led by the Canterbury Society
river clean-ups for experienced river dwellers only!
a riverbank litter pick led by the Canterbury Society
a Franciscan Gardens bat walk led by Shirley Thomson at the Kent Bat Group
riverside bulb planting at Westgate Gardens led by the Franciscan Gardens
a riverside open space tour led by Canterbury City Council's Environment Team
a river ecology river walk led by KSCP Partnership Manager Jon Shelton
an interfaith river walk from Westgate Gardens to Hambrook Marshes led by Richard Norman from the Interfaith Group
a Great Stour Riverfest presentation with special guest speakers which will take place online
Find out more information and booking details for these events.
Cllr Charlotte Cornell, Cabinet Member for Heritage, Open Space, Waste and Recycling, said: "Canterbury has many great attractions from St Augustine's Abbey and the Cathedral to the award-winning Westgate Gardens.
"But one of its greatest jewels meanders silently through the city centre while providing space for nature and people.
"It's appreciated by many but celebrated and cared for by only a few."
The Great Stour is the second longest river in Kent at 57 miles.
It begins its journey near the village of Lenham, passing through the North Downs and gracing the city centre, before finally encountering the sea at Sandwich and Pegwell Bay Nature Reserve. 
The river is home to a huge variety of wildlife including the magnificent, but sadly declining, European eel, the striking Kingfisher and charismatic dam-building beaver.
Cllr Cornell said: "Interwoven within the Great Stour's natural history are its resounding cultural and historical connections which were at risk of being lost but are now to be celebrated and resurrected.
"The Great Stour's history also captivates its audience: once a key Roman trade route connecting Britain to Europe, now enticing archeologists from across the world with the thrill of discovery.
"Each year, thousands of people visit and enjoy its beauty while picnicking along its banks, rejoicing in a relaxing river tour or walking along the footpaths that offer glimpses of the river."
To find out more about your river, join us for a wonderful week of free Great Stour-related events to learn, share stories and celebrate!
Published: 12 September 2023