Free park and ride as city turns spooky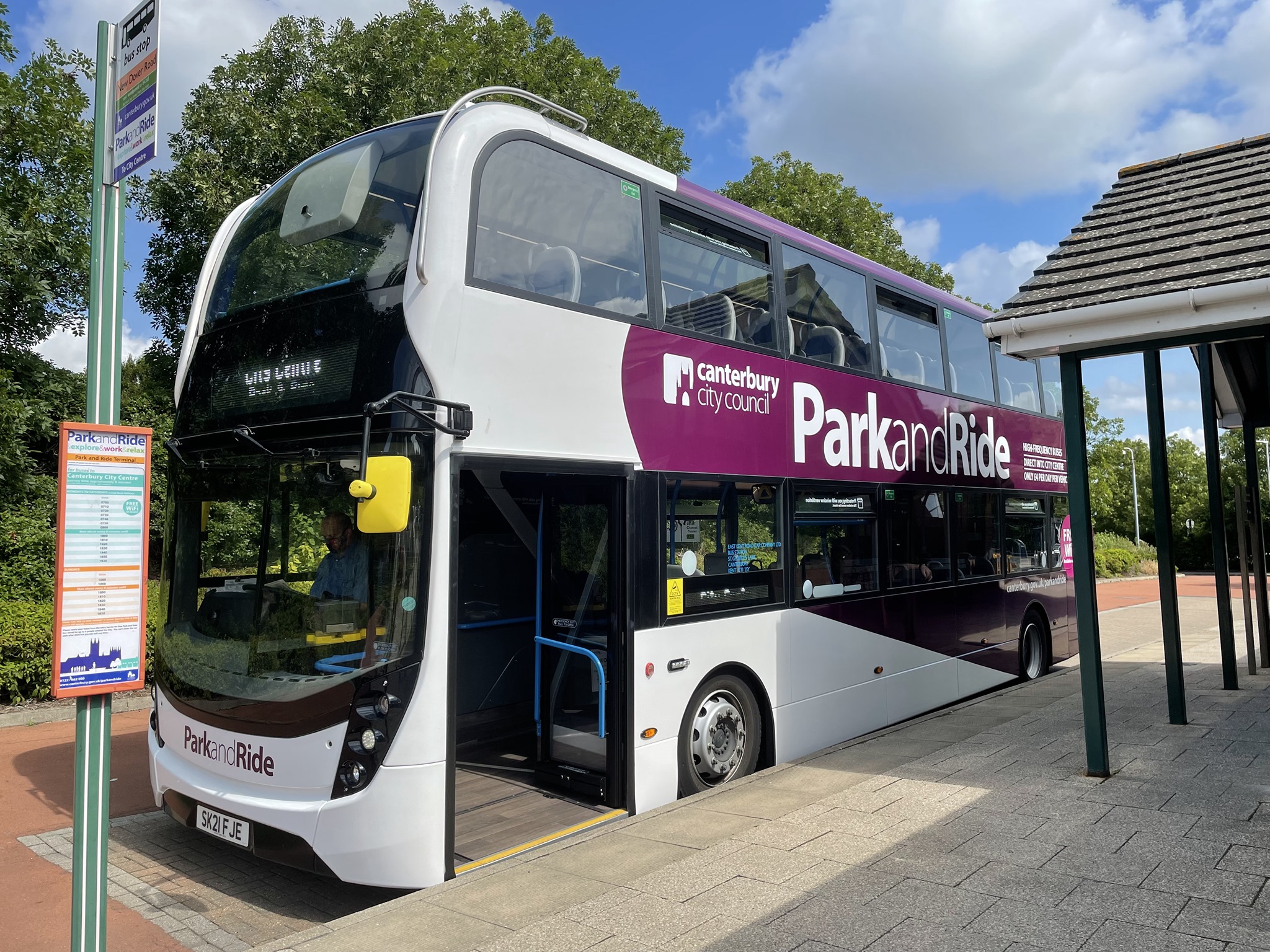 We're pleased to say the park and ride service will be free to use this Saturday (29 October).
It's one of a number of special free days we have coming up over the next few months to promote the service and encourage people who do not normally use it to give it a try.
We also hope it will help ease congestion with the current emergency roadworks in the city.
The free travel ties in with a bumper day of spooky activities in the city centre organised by the Canterbury BID team, with all sorts of free things for families to do, including face painting, trick or treating, witches, zombies and more – see all the details on the BID website.
You may also find some of the buses and drivers are dressed up for the occasion, too.
In the run up to Christmas, we will also be offering a variety of parking discounts in Herne Bay and Whitstable. Announcements on these will follow in due course.
Find out more about the park and ride service on our website.
Published: 27 October 2022