Garden waste charging to start in July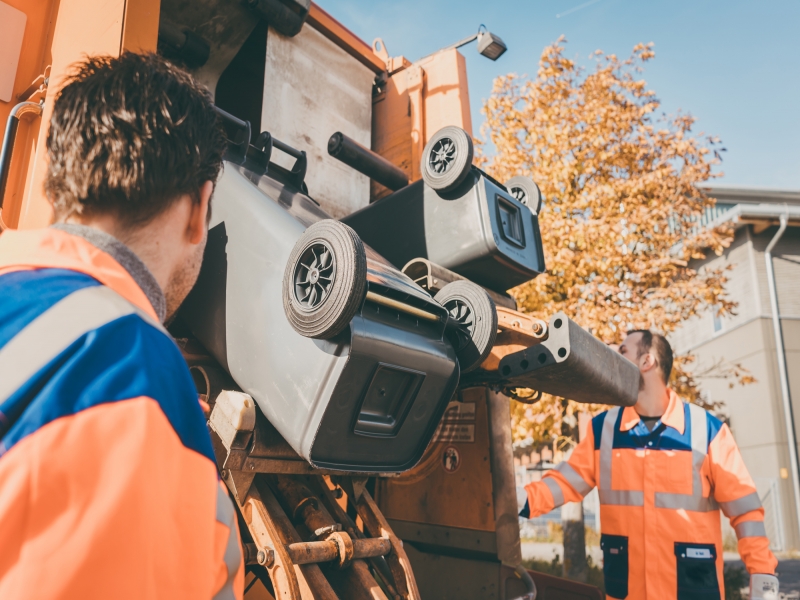 The city council will begin charging for garden waste collections from Monday 6 July.
Collections will be fortnightly and run from 6 July to 18 December in this first, part-year. One bin will cost £27 for this period. Each additional bin will cost £21.
In future years, the service will run from March to December. For the full 10-month service, the cost will be £45 for the first bin. Each additional bin will cost £35.
People who wish to subscribe to the service can do so now via the council's website.
Charging was due to start in June but has been delayed by Covid-19, which led to the suspension of garden waste collections. Since they restarted on Monday 11 May, the council has been busy catching up on the backlog.
There is no obligation for residents to sign up, and people can turn to home composting, take their garden waste to the household waste recycling centres or use other legal means of disposal if they do not want to pay.
However, with the universal collections as they are now ending on Friday 3 July, people who do not want to join the scheme from 6 July should not start refilling their bin after their last collection in either week commencing 22 or 29 June, because it won't be emptied.
Those who do not sign up will have the option to convert their green bin into a red bin to provide more capacity for paper and card. More information on that process will be available soon. The council will not be collecting green bins that residents no longer want.
The decision to start charging was taken by councillors at the annual budget meeting in February this year. Canterbury is the only district council in Kent not to charge up to now. Garden waste collections are not a 'statutory duty' – in other words, required by law – which means councils are allowed to charge for them.
The income will be vital in helping the council to balance the books in the coming years. It was already facing a £5 million deficit up to 2023/24, which was the financial position the garden waste decision was based on.
But since then, the coronavirus pandemic has led to a £12 million black hole in its finances, caused by a combination of a reduction in income from areas such as parking and property rents, and an increase in costs providing new services related to the pandemic.
Chairman of the council's Community Committee, Cllr Neil Baker, said: "The financial position in February was perilous; now it's not far short of catastrophic. Charging for garden waste collections simply has to happen, even though we know some people do not like it.
"We have put off introducing a charge for years, while all the councils around us got on with it. Our residents have enjoyed this universal service as part of their council tax while family and friends in other areas have had to pay an additional fee, but that cannot last any longer.
"We can't be sure exactly how many people will subscribe, but the convenience of having the bin emptied every fortnight may well be the clinching factor when they weigh up what to do in the next few weeks."
Published: 2 June 2020