Garden waste charging to start in June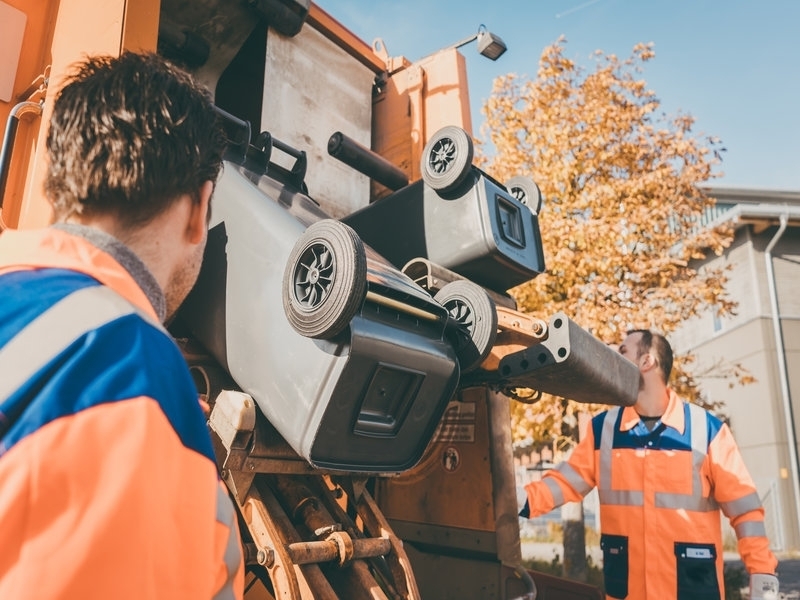 From 1 June 2020, we will introduce charges for garden waste collections. If you would still like us to collect your green bins, you will be able to sign up for the service in mid April.
Between June and December this year, the service costs £31.50 for one bin. Each additional bin will cost £24.50.
For every year after, a full 10 month subscription (March to December) for one bin will cost £45. Each additional bin will cost £35. So if you have three bins, the full charge would be £115. If you sign up part way through a subscription year, you'll pay for however many months are left.
More information will be available in due course. For now, here are answers to some of the main questions people are asking.
Q. Will you take my green bin away if I no longer want it?
A. No we won't. The bin belongs to you as the resident. There are a number of options available to you if you don't want it. You could convert it into a water butt or a home composter, store tools in it, give it to a friend or neighbour, or sell it on eBay. Alternatively, we will convert it into a red bin to give you extra space for paper and card.
Q. Can I swap my green bin for another recycling bin?
A. No, but we will convert it into a red bin to give you extra space for paper and card.
Q. I paid for my green bin in the last year, so can I have a refund?
A. No. As you paid for the bin, it remains your property.
Q. I already pay for the green waste to be collected in my council tax, so do I get a discount off my council tax now you are charging.
A. No. Collecting garden waste is not a service we are legally required to provide, so councils are allowed to charge for a collection service. This is, for example, the same as ticketing arrangements for council-run venues, such as the King's Hall. Your council tax partially funds the King's Hall, but you do not get free or discounted tickets.
Q. How do I get rid of my green waste if I can't afford the new service?
A. We would recommend home composting as the best option. Alternatively you can take it to one of Kent County Council's household waste recycling centres. You could also consider sharing a subscription with a neighbour and halving the cost.
Q. Will I get a refund if my green waste is missed?
A. No. We will expect all collections to take place on the scheduled day unless there is a valid reason, such as the road being inaccessible. In this situation, the collection would happen as soon as possible after the access issue is resolved.
Q. Will you be collecting 52 weeks a year, 26 weeks a year or reduced over Christmas/winter?
A. The collection service will run between March and December (June to December in 2020 only). There will be no collections in January and February, as is the case now.
Q. Will the council replace the garden bin if it goes missing or damaged?
A. No. As is the case now, you would need to buy a new bin.
Q. As it is a paid service will the type of bin change?
A. No, there is no change to the bins.
Q. As it is paid service, how many bins will you empty as there is currently no limit?
A. There is no limit to the number of bins you can put out, but there is a separate charge for each bin. For a full 10 month service, the first bin would be £45, and each subsequent bin would be £35. So if you had three garden bins, the total for the year would be £115.
Q. Will the bins now belong to the council as this is now a subscription service?
A. No. As you paid for the bin, it remains your property.
Q. Are individuals on benefits eligible to a discounted subscription?
A. No, there are no discounts available.
Q. What about Christmas tree collections – will I have to pay for a collection if I'm not paying for the garden waste service?
A. No. Real Christmas trees will continue to be collected free of charge.
Q. If I want to sign up for the service but don't currently have a green bin, will I need to purchase a bin and pay for the annual service, or will I get a free green bin as an incentive to sign up?
A. You will need to buy a bin from Serco and then subscribe to the service. Bins are not provided as part of the subscription.
Q. Has an Equalities Impact Assessment been carried out, especially linked to low income and people with disabilities?
A. Yes it has and it is available on our website.
Q. Now that green bin charges are to be introduced I think bin quality should be improved. I have bins dated 1992 (Schaffer) and 1995 that are far more durable than the current green bins whose sides split and whose hinges are a weak design and do not withstand the rigours of the current emptying process. Could this subject be discussed publicly please?
A. We do not have any plans to provide new bins or change the supplier.
Q. Won't this lead to more bonfires, causing problems with air pollution?
A. We have looked into this with other district councils in Kent, all of which already charge for garden waste collections. There is no evidence that charging leads to more bonfires.
Q. Won't this lead to more car journeys to the tip, increasing congestion and vehicle emissions, which is against your climate change emergency?
A. We accept more people might go to the tip. But they may well do this as part of a journey they are already making, though, rather than take a dedicated trip. They may also decide to invest in a home composter and not need to go to the tip at all.
Q. Will this affect your recycling rate?
A. Yes we expect our recycling rate to go down initially, but to recover over time.
Q. I'll just put all my garden waste into the black bin.
A. Some people may choose to do this, and we cannot prevent it, but garden waste like wet grass can be quite heavy and alongside the ordinary waste in the bin, it may mean it is too heavy for the bin to be lifted into the refuse truck. In these circumstances, we would not empty the bin and it becomes the resident's issue to resolve.
Q. You're just doing this to raise money.
A. This is essentially correct. We have to find £5 million of savings by 2023/24 in order to balance the books. We estimate garden waste charging will provide around a fifth of this amount. If we do not find it from this, we will need to find it from other services instead, which will be equally unpopular.
Published: 9 March 2020