Get sleuthing to solve the black dog mystery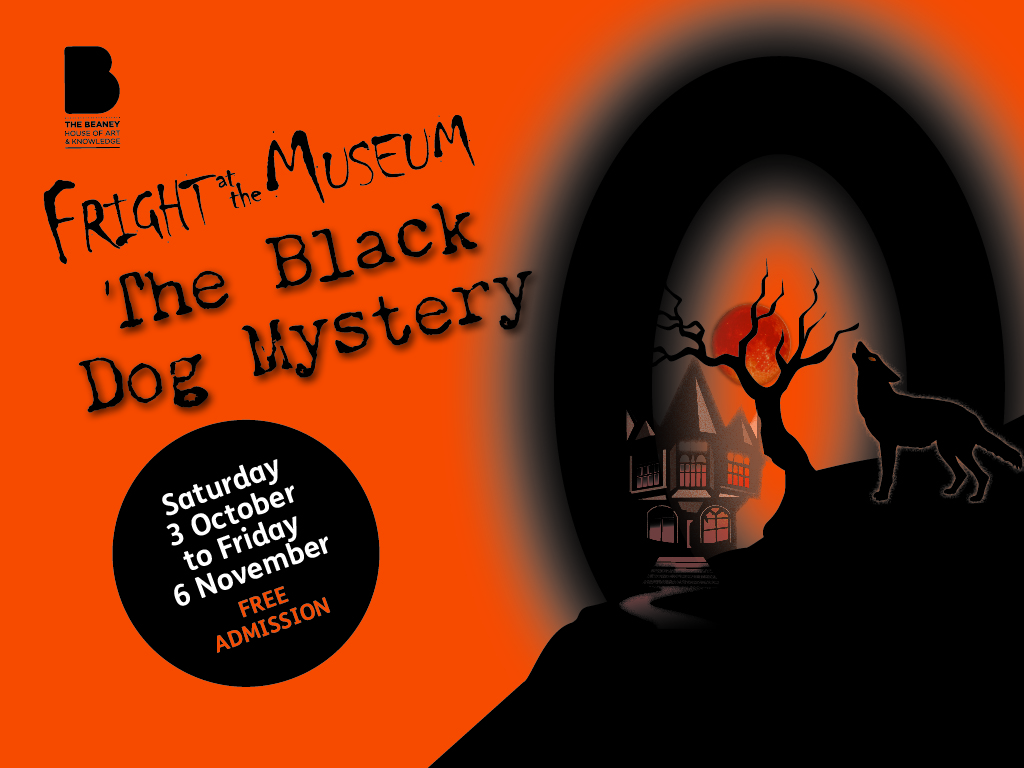 A spooky new mystery will get visitors to the Beaney sleuthing from this Saturday (3 October).
The Black Dog Mystery trail will uncover the truth behind the strange sightings of a black dog that has been spotted inside the Beaney and around Canterbury. Is it a bad omen? Or maybe things aren't quite as they seem?
Visitors can complete the trail and solve the mystery to be entered into a competition to win an Amazon Fire HD 8 tablet. The cost is £5 a trail.
Plus each weekend during October, enjoy the Beaney's interactive game and dust off the Hallowe'en fancy dress for some spooky fun.
The Black Dog Mystery sees the return for the third year of the Beaney's popular 'Fright at the Museum' family events for Hallowe'en.
Published: 30 September 2020