Getting ready for this summer's challenges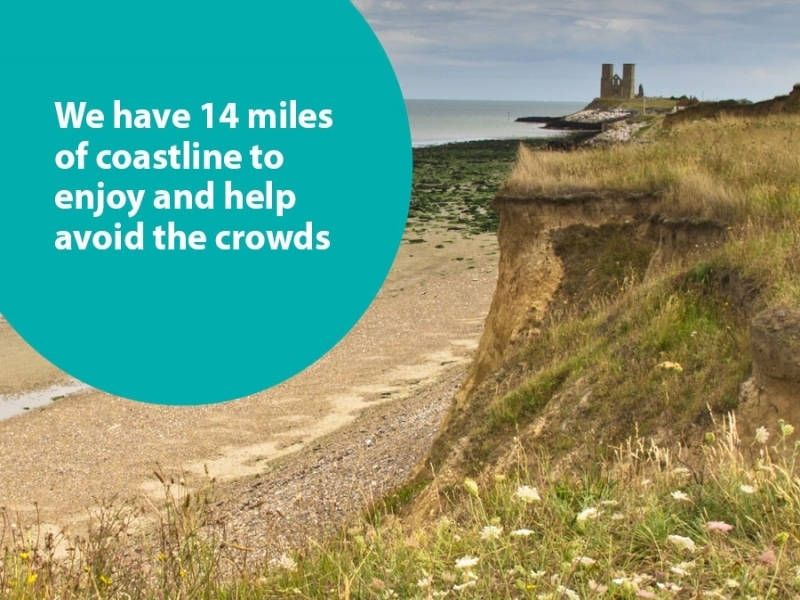 The fact our gorgeous 14-mile coastline is so popular with visitors poses a number of challenges every year.
In 2021 those challenges are likely to come thick and fast as lockdown restrictions ease, the weather gets warmer and more people than ever decide to holiday in this country or to spend their summer enjoying a series of day trips.
We urge those visitors to behave responsibly, move to somewhere less crowded because with 14 miles to choose from you can, follow the rules and sort out their litter before they leave. They might be visiting but people live here too.
Our Coastal Management Plan 2021, which will be published shortly, captures the work already underway to tackle potential problems, learns the lessons from last year and outlines what extra steps we will take to make sure everyone feels safe while enjoying everything our coastal towns have to offer.
The plan brings together the hard work undertaken by teams from across the council with the extensive efforts of organisations such as Kent Police, the Maritime and Coastguard Agency, the RNLI and those supporting the business community as they try to get back on their feet after a tumultuous year, among others.
This year, more than ever, we will all need to keep a very close eye on the situation on the ground and adapt as quickly as we can should the need arise. By us all pulling together, we are certain we will enjoy a successful summer that balances everyone's needs.
Examples from the plan include:
Operations aimed at tackling anti-social behaviour including littering, excessive drinking and the inhalation of nitrous oxide
Launch ramp scheme, which goes live tomorrow (2 April)
Enforcement operations to target poor management of commercial waste, dog fouling and poor parking
Installation of large wheelie bins on top of the 912 bins on the coast. These will be in place from tomorrow at Keams Yard, Hampton, Reculver, Tankerton Slopes and St Anne's
A new anti-littering campaign
Extra cleaning of our toilets which have remained open throughout
Lots of work with businesses to keep visitors and shoppers safe as well as extra street cleaning
Published: 1 April 2021