Guilty plea in scrap metal transportation case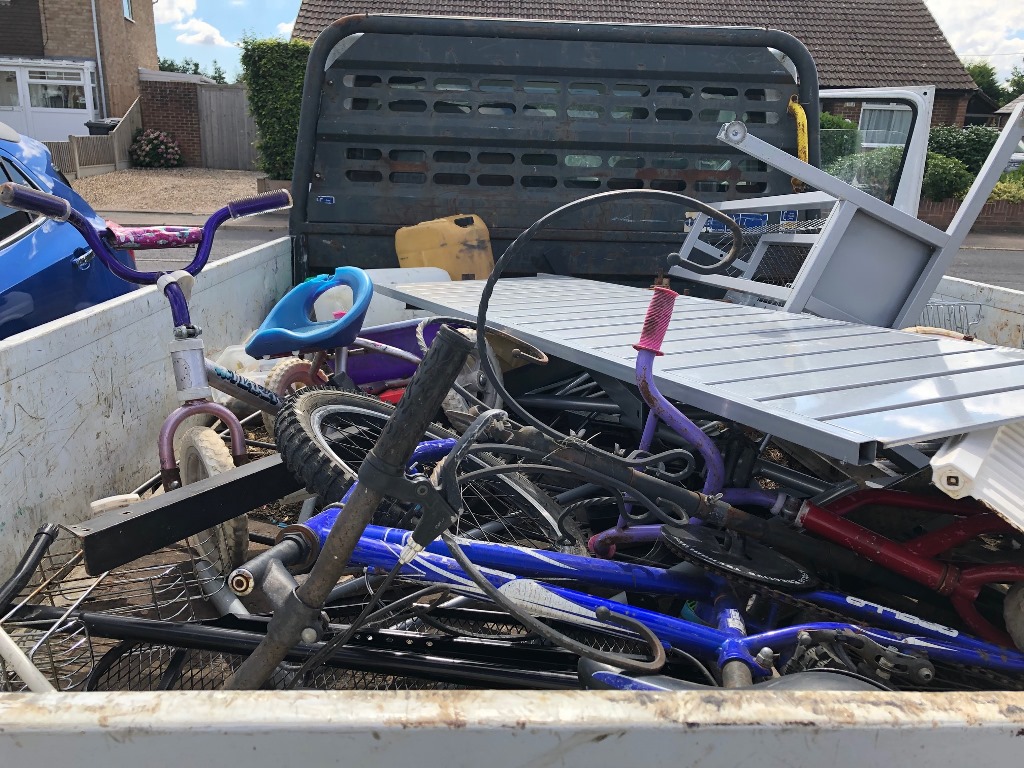 A Faversham man who transported scrap metal without being able to produce any supporting documents showing he was licensed to do so has pleaded guilty to the offence and been fined a total of £1,390.
Dominic Hilden, 37, of Abbey Fields in the town, entered his guilty plea via a letter to the hearing at Folkestone Magistrates Court on Tuesday 14 February.
In a case brought by Canterbury City Council, the court heard that Mr Hilden was stopped while driving in Sweechgate, Canterbury, on 24 August 2022, as part of a joint operation between the council and Kent Police.
He had scrap metal on his vehicle (pictured above) but when asked to provide the relevant documents licensing him to carry such materials, he could not do so.
His vehicle was seized by Kent Police Rural Task Force for failure to have any vehicle tax on his vehicle for the last two years.
Mr Hilden was given the information to do the 'Waste Duty of Care E-learning programme' and was told to apply for his waste carriers licence. He was also reported to the council's licensing team for not having a valid scrap collectors licence.
However, he failed to complete the course, failed to purchase a waste carriers licence and failed to purchase a scrap collectors licence.
The court took into account his guilty plea and fined him £425 for the waste carrier licence offence and £425 for the scrap collectors licence offence, along with a surcharge of £340 and costs of £200, with a requirement to pay in full within 60 days.
The council's Cabinet member for enforcement, Cllr Ashley Clark, said: "This type of activity is closely linked to fly tipping that blights our countryside and the efforts of farmers in carrying out their vital role. Our policy remains one of zero tolerance and that will continue until those who deal in waste stick to the rules.
"The Magistrates' Court is the proper place for these offences so that the activities of those who openly flout the law are made a matter of public record for future reference."
Published: 20 February 2023