High praise received for The Beaney's wellbeing work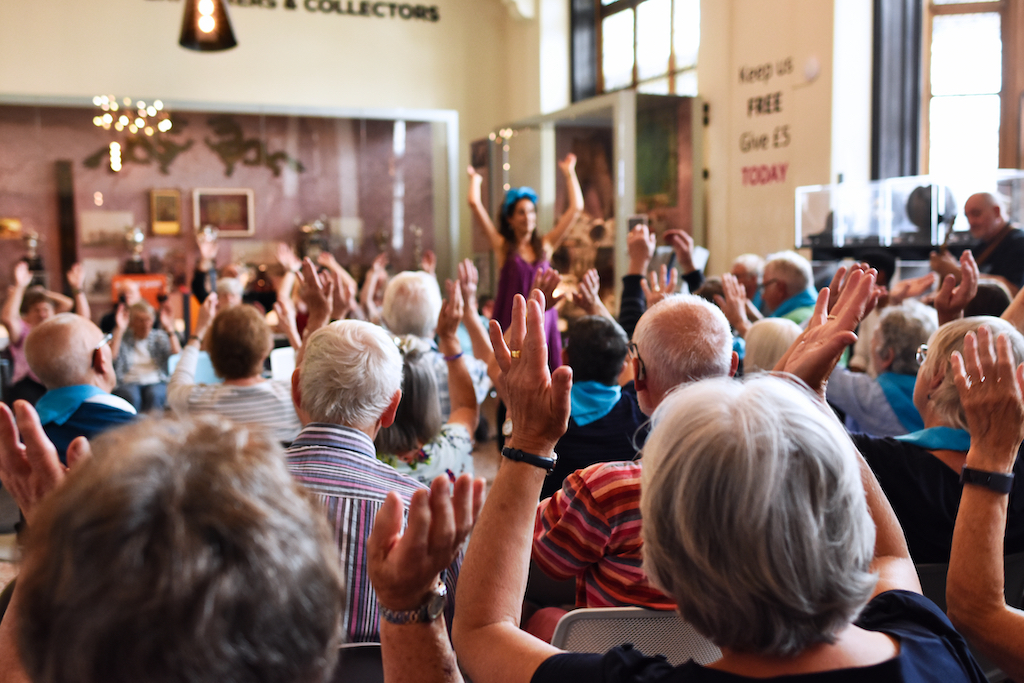 The Beaney's health and wellbeing programme has received further recognition after being highly commended in the 2023 Kent Mental Wellbeing Awards.
The accolade comes after the museum's Health and Wellbeing Coordinator, Leanne Macdonald, nominated The Beaney in the Wellbeing (NHS and Local Government) category, focusing on:
the place and importance of health and wellbeing within the service
the partners the museum works and collaborates with including the Be Connected panel
its regular creative groups, including a new group funded by Imago
the museum's partnership with the creative health sector, via work with the NHS, and its role as a South East Champion for the Culture Health Wellbeing Alliance
how health and wellbeing is threaded throughout the service's work, including its schools offer, exhibition and programming planning
East Kent Mind holds the awards annually in collaboration with a number of wellbeing and mental health organisations to showcase the people, organisations and initiatives that help people cope with life.
Cllr Charlotte Cornell, Cabinet Member for Heritage, said: "I am thrilled that The Beaney's brilliant work is being recognised yet again – this time for its initiatives supporting the health and wellbeing of Canterbury's community.
"Health and wellbeing is at the heart of the service's vision and almost everything the museum does, whether it's community exhibitions, school workshops, family activities, or creative groups for those living with physical and mental disabilities.
"We are so proud to see The Beaney once again being held up as a shining example of best practice."
Find out more about The Beaney's award-winning health and wellbeing programme.
Published: 16 October 2023