Hospitality businesses can now apply for outside tables and chairs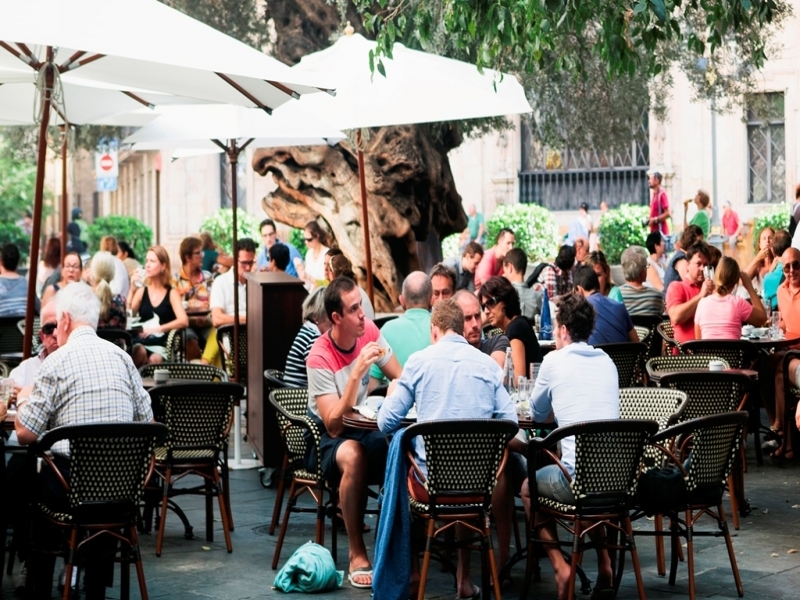 Businesses such as bars, restaurants, pubs and cafes that want to start selling their products outside their premises can apply for a pavement licence from Canterbury City Council from today (Friday 24 July).
It follows the relaxation in planning and licensing laws announced by the government last month, with the aim of helping the hospitality industry recover from the impact of Covid-19 and trade their way out of the lockdown.
This is a temporary arrangement until September 2021 and the presumption will be that, unless there are specific issues, the licence will be granted.
The licence allows businesses to place tables and chairs on the pavement outside the premises, meaning they can maximise their capacity while sticking to social distancing guidelines.
The new temporary measure places a cap on the application fee at £100, and introduces a new fast track 14 day decision period, ensuring that businesses can get their licences quickly and at reasonable cost to help their financial recovery. If the council does not process the application within 14 days, it will be granted.
Obviously, the tables and chairs cannot cause an obstruction or danger to pedestrians, particularly mobility and visually impaired people, and the council will need to take into account the impact on neighbours. Full details can be found in the council's pavement licensing policy, where applications can also be made.
Although licensing of tables and chairs is normally managed by Kent County Council, responsibility for running this scheme has been passed to district councils. Businesses who already have a licence from KCC do not need to apply for the new scheme.
Council Leader Cllr Rob Thomas said: "We're lucky to have so many fantastic bars, restaurants, pubs and cafes in the district. Lots of them are independents who are doing their very best to survive in these difficult times and we should all be trying to support them, because life would be much poorer if they weren't here.
"This pavement licence scheme cuts out a lot of the red tape and is designed to help traders get their outdoor spaces up and running as quickly as possible. We look forward to hearing from our local businesses who are interested in making the most of this opportunity.
"We do need to ensure this is done in a safe way, and we would urge owners to put in applications that are sensible and reasonable and take into account everyone who needs to use our public spaces. Take the time to consider the impact of what you are asking for.
"Through a common sense approach, we can strike the right balance between the economic boost this scheme aims to achieve and a safe environment for all."
Published: 24 July 2020