Joint coastal operation as summer season kicks in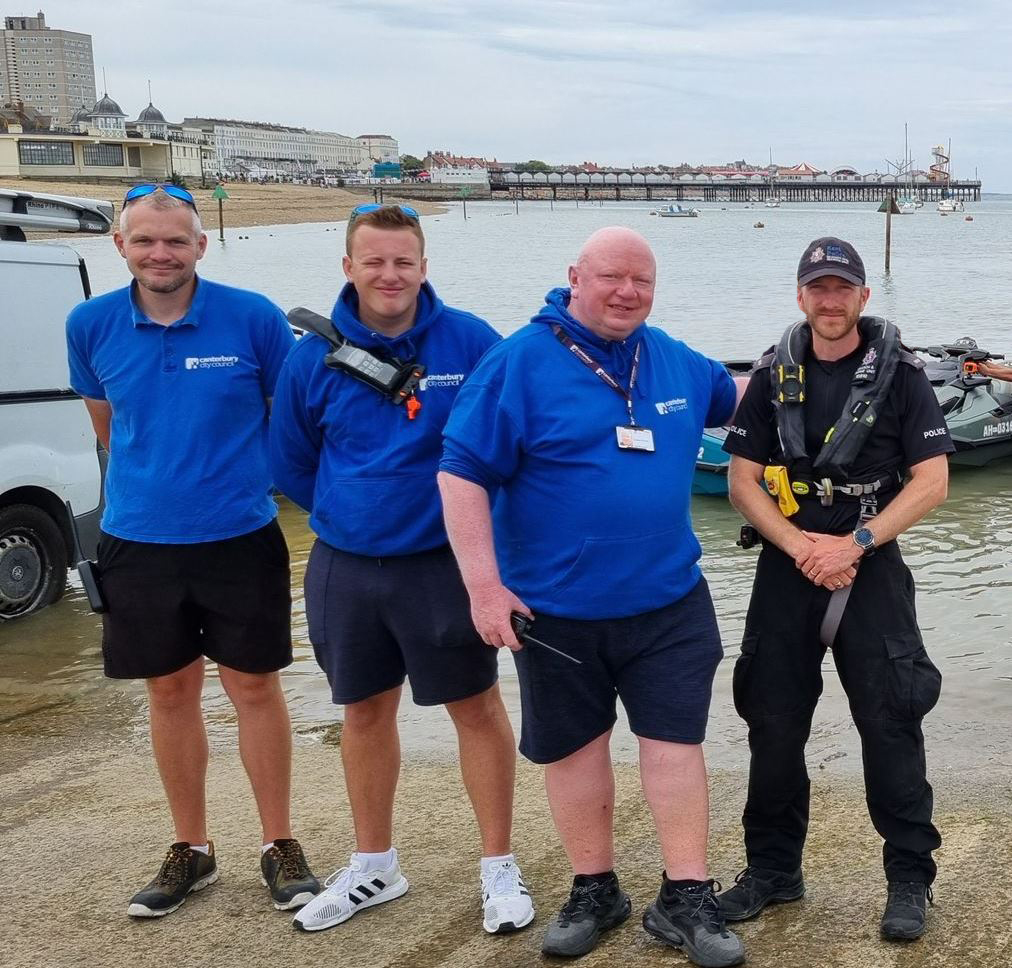 A joint operation by the city council's Foreshore team and the Kent Police Marine Unit took place at Herne Bay and Whitstable last Saturday (30 July).
The police vessel 'Invicta' joined from Sheerness and officers worked with the council team to provide a high visibility presence and carry out checks on vessels and jet skiers.
Feedback from all parties, including water users, agreed it was a very successful exercise that increased safety awareness around the coast.
Two jet ski users were spoken to regarding their behaviour and warnings that their membership could be revoked were issued.
Cabinet member for enforcement, Cllr Ashley Clark, said: "We were pleased to welcome the extra support of the Kent Police Marine Unit in dealing with the irresponsible use of jet skis. We like a robust approach on these issues.
"Matters have improved considerably over the last two years since we reviewed and revised the byelaws that provide a statutory basis for our safety regime and introduced the jet ski membership scheme that requires registration, insurance and a safety qualification in order to launch from our ramps.
"In that sense we are leading nationally. We wait for national government to catch up but have demonstrated that where safety is at stake we will not wait for Westminster, and will instead act.
"We are taking matters further with the plan to introduce our Coastal Public Space Protection Order, which should incorporate the new safety regime, making things potentially safer all round. This will give the police and our own enforcement staff extra teeth in dealing with rogue users of watercraft.
"This has gone through the consultation process and will be subject of councillor scrutiny prior to adoption.
"There have been collisions and one fatality in the past. We want people to come to our coast but it remains paramount that they can enjoy it without fear, the perception of fear and in safety and we shall continue to work with the police to achieve that goal."
Kent Police Inspector Adam Duke said: "We are aware that the summer often sees an increase in reports of anti-social behaviour by a minority of jet ski users. Kent Police will continue to work with our partners to identify measures that enhance the safety of those in the water and enforcement action will be taken by the appropriate agency where necessary."
Published: 2 August 2022