Leader and Deputy Leader demand fair deal for district in Autumn Statement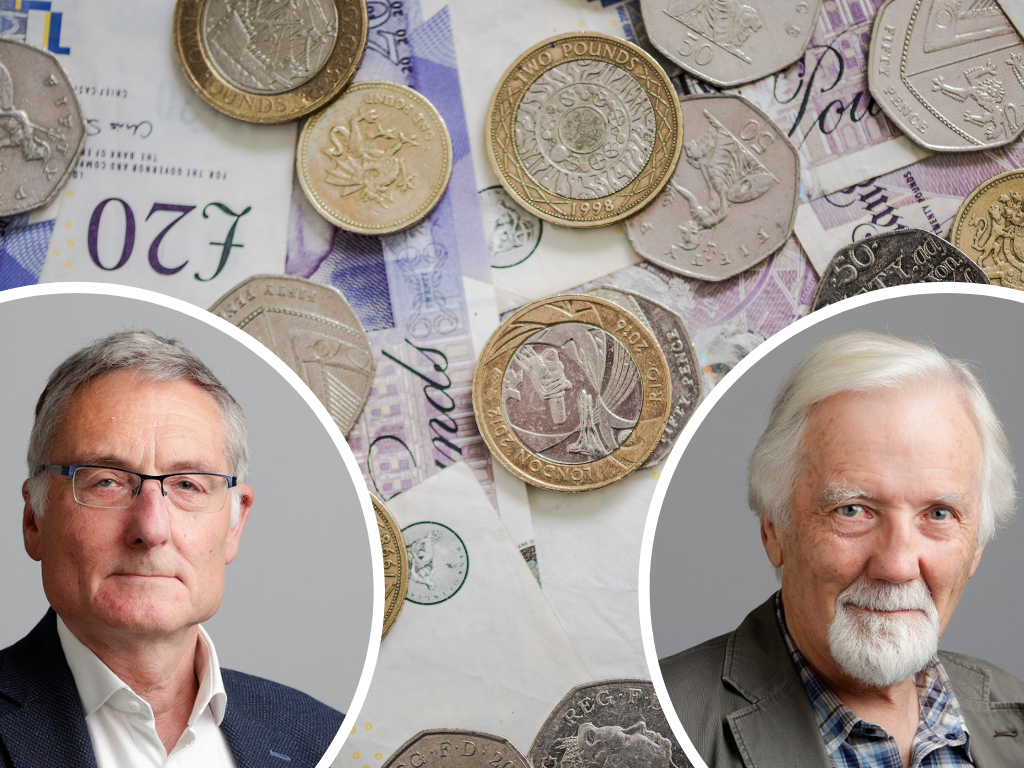 The Leader and Deputy Leader of Canterbury City Council have written to the Chancellor to demand a fair deal for Canterbury, Herne Bay, Whitstable and the surrounding villages when delivering his Autumn Statement tomorrow (Wednesday 22 November).
In an open letter, Leader Cllr Alan Baldock and Deputy Leader Cllr Michael Dixey called on Jeremy Hunt to take urgent action to preserve the vital public services delivered by the council to the district's residents as it faces down huge financial pressures.
Cllr Baldock said: "Successive governments have cut funding to our area by £12 million in real terms since 2010.
"This is equivalent to 72% of the funding we received from the government that was in power immediately before that.
"Councils across the country, and of all political colours, are united in saying local
government funding is not sustainable.
"Without immediate action, councils will need to make increasingly-difficult decisions about services they will have to reduce or stop altogether.
"On top of this, a lack of clarity from your government on the cash we will receive in future years makes prudent financial planning incredibly difficult at a time when we are doing all we can to protect the vital frontline services our residents, especially our most vulnerable, rely on.
"You have an opportunity in your Autumn Statement to deliver a fair deal for Canterbury City Council and help us protect vital public services while avoiding increasing the tax burden on families still dealing with the cost-of-living crisis. We urge you to take it."
Pressures on the city council's finances include:
a 36% fall in cash terms in the money it receives from the government's Revenue Support Grant and from the Business Rates funding formula since 2015/16.
high rates of inflation and rising prices which will add £1.9 million to the council's costs just to stand still which have not been properly accounted for in government funding – we have seen increases amounting to hundreds of thousands of pounds in such run-of-the-mill spending such as building services, insurance and computer software licensing
homelessness costs which remain a constant pressure in the face of the cost-of-
living crisis and the ongoing freeze to Local Housing Allowance (LHA)
Cllr Dixey said: "Pressures on temporary accommodation are, as a result, at breaking point.
"Councils like ours do our best but are hidebound by government policies and inadequate funding.
"The inability to meet the needs of those residents at one of the lowest points in their lives is truly heartbreaking.
"These funding pressures we bring to your attention today are largely a direct result of government policy.
"Your government should bear the responsibility of meeting them rather than, once again, forcing councils to increase Council Tax bills.
"This is simply not sustainable during a cost-of-living crisis."
In the Autumn Statement, the government updates the House of Commons on the state of the economy, and at times, announces tax and spending decisions.
It will be delivered once Prime Minister's Questions finishes at around 12.30pm tomorrow.
Published: 21 November 2023