Leaving your engine running could lead to £20 fine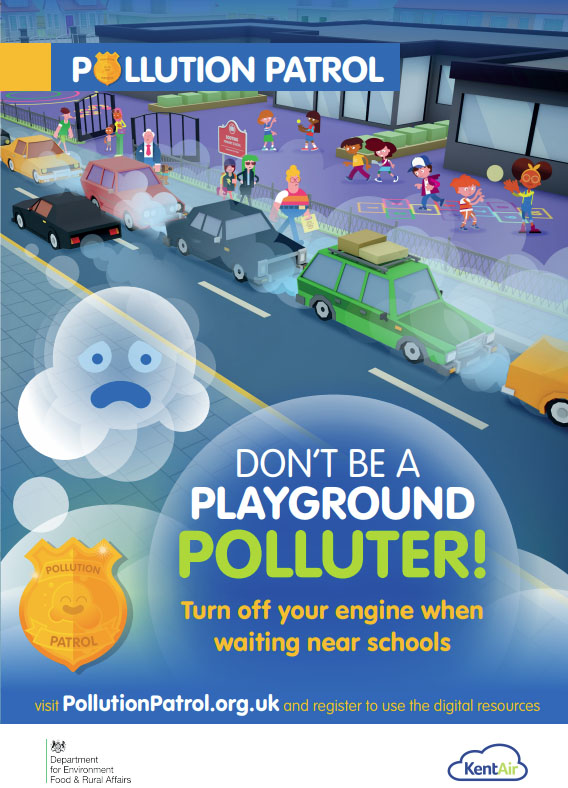 Drivers who leave their engines running while dropping off their children or picking them up from school are set to be targeted.
Canterbury City Council's Enforcement team will issue £20 fines, known as fixed penalty notices (FPN), to motorists who refuse to switch off their engines when asked in a bid to cut harmful fumes and pollution.
If the penalty remains unpaid, the fine will double to £40.
The crackdown will run alongside Operation Safety Net which targets selfish drivers that park inconsiderately near schools and pose a danger to pupils while disrupting the lives of residents nearby.
It will follow a campaign educating drivers in the run-up to enforcement action including signs and flyers.
The enforcement of anti-idling powers is a key component of the council's Air Quality Action Plan designed to tackle air pollution and its Corporate Plan which says it will use our powers to "send a very clear message that our district does not tolerate those who seek to harm it or impact the quality of life of our other residents – we want to make residents feel safer and happier about where they live".
Cllr Ashley Clark, Cabinet Member for Enforcement and Open Spaces, said: "People leave their engines running to power their heaters in the winter and air conditioning in the summer months oblivious to the harm it is doing to everyone's health including that of our children.
"With the cost of fuel, it will be harming their bank balances too.
"In this instance, the issuing of fines will be a last resort and will follow an education campaign and warnings. Those too stubborn or too selfish to listen then deserve to be punished.
"We hope this will be just as popular with right thinking and sensible parents as Operation Safety Net."
If successful, the targeting of drivers outside schools will be extended to other hotspots in the district.
As the council's Air Quality Action Plan makes clear: "Research into the impact of air pollution has increased understanding of its effects considerably in the last decade.
"It is associated with a number of adverse health impacts and is also known to lead to accelerated deterioration of materials and historic buildings.
"We now know air pollution is not just associated with respiratory illness but is also linked to heart conditions.
"Additionally, air pollution particularly affects the most vulnerable in society: children and older people and those with heart and lung conditions."
The council has worked with KentAIr to produce an innovative website called Pollution Patrol for pupils, teachers and parents to help them learn about air pollution and its effects.
Published: 10 February 2023