Long-serving Canenco staff celebrate 30 years keeping Canterbury clean
In 1992, Windsor Castle was the victim of a devastating fire, the Sun newspaper claimed it won the general election for Conservative John Major, Alan Shearer became the most expensive footballer in his £3.6m move from Southampton to Blackburn Rovers, the UK crashed out of the Exchange Rate Mechanism on Black Friday and WH Smith took vinyl records off sale because of the popularity of the compact disc (CD).
That was also the year Street Cleansing Charge Hand Danny Burns, who just received an award for his 30 years' service, started helping to keep the district clean.
Danny began working for Canterbury City Council's inhouse waste service in his 20s before it was taken over by private contractors WSD, then Serco to now being run by the council-owned company Canenco.
His work has always focused on street cleaning and he started by operating the street sweeping vehicles which he did for several years.
Danny now organises a team of people in Whitstable and Herne Bay as the Street Cleansing Charge Hand.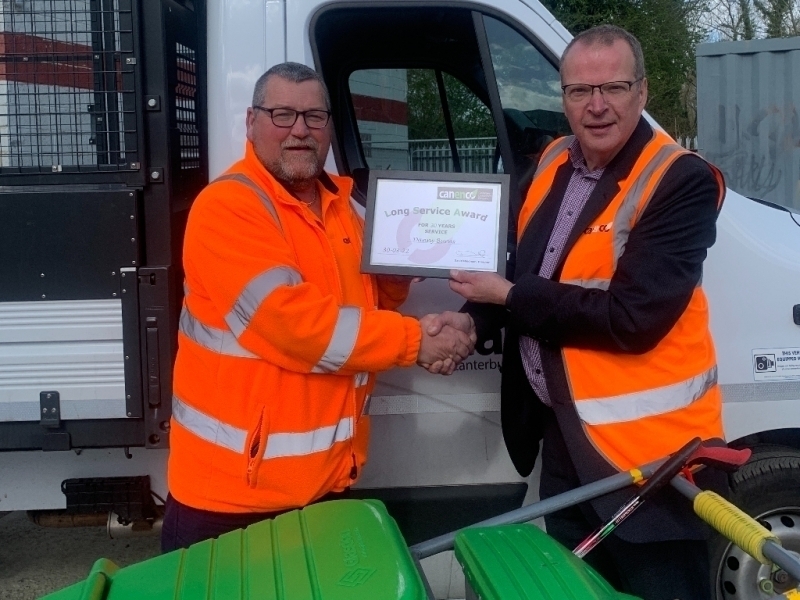 It's estimated Danny has emptied, or overseen the emptying, of a whopping 7,644,000 bins across the district during those three decades.
Over the years, Danny has certainly gained a few tales to tell, once being tasked with the unusual job of removing a wild boar from woodland in Whitstable, which took him and three others to lift.
Meanwhile, Mechanic Pete Smith has retired after 28 years.
Pete joined the district's waste service in his 30s and, like Danny, has remained loyal to the service through its many evolutions including the relocation of the workshop from Kingsmead to the bigger and better Wincheap site.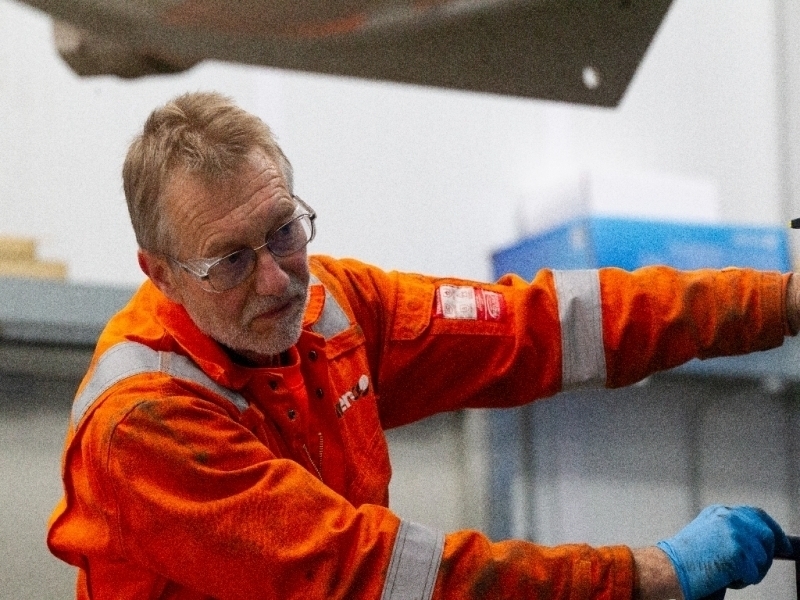 David Maidman, Director of Canterbury Environment Company, said: "Both Danny and Pete have had to adapt to big changes in the service's processes and equipment over the past 30 years, from operating diesel sweepers back in the WSD days to using the new electric kit.
"These days they are focused on reducing carbon emissions and using the latest computer technology to service Canenco's lorries.
"Danny and Pete and the sheer hard graft they have put in over the years exemplify Canenco's commitment to keep the district clean which is shared by the whole team."
Cllr Andrew Cook, Canterbury City Council's Lead Councillor for Waste, added: "We are incredibly proud of Danny and Pete's hard work and hugely impressed by their evident pride in what they do and did.
"Keeping the district clean is a key priority in the council's Corporate Plan which is only possible with the help of dedicated, skilled staff like Danny and Pete.
"We are pleased to say this commitment to investing in our ever-improving waste collection service is now beginning to pay off with cleaner city streets, a much tidier coastline and litter picked from verges on the district's high-speed roads."
Published: 20 May 2022