Longest-serving Canenco crew member retires after 40 years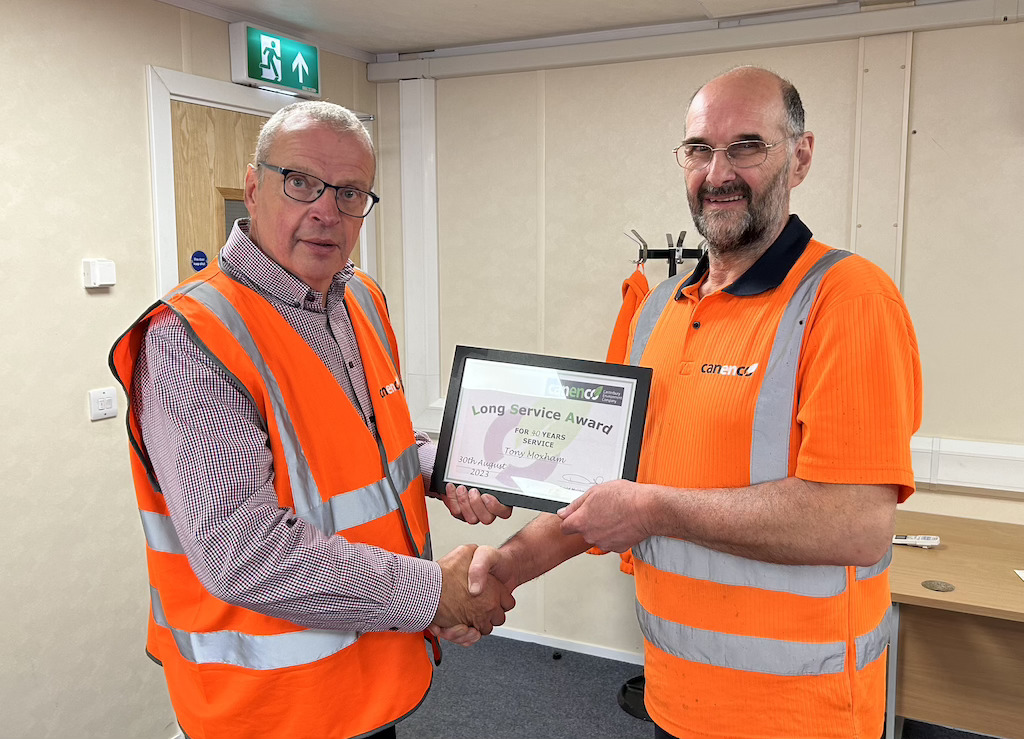 Canenco's longest-serving team member, Tony Moxham, has retired after 40 years of dedicated service keeping Canterbury clean.
Tony began working for Canterbury City Council's inhouse waste service in his 20s before it was taken over by private contractors WSD, then Serco, to now being run by the council-owned company Canenco.
He started out as an HGV Technician back in 1983, ensuring the service's waste vehicles ran smoothly on their routes around the district.
Tony then moved on to become a Foreman where he managed the coordination of the waste depot and site workers for a number of years, later returning to his roots as a technician at the end of his career.
From 1983 to 2023, his role as a technician saw vast changes, having to adapt to the latest computer technologies to keep vehicles running.
David Maidman, Director of Canterbury Environment Company, said: "Tony has undoubtedly been a huge asset to the team over the last 40 years, remaining loyal to the service through its many evolutions.
"His dedication and expertise is exemplary of Canenco's commitment to keeping the district clean and he will be greatly missed by the team.
"We wish him the best of luck for the future and hope he enjoys a well-deserved rest from his hard graft in the workshop."
Cllr Charlotte Cornell, Cabinet Member for Waste and Recycling, added: "We are so impressed with Tony's commitment to Canterbury's waste service and the people it serves.
"I'm sure he's passed down a pearl of wisdom or two to the youngsters just starting out and hopefully inspires them to pursue a similar career path with Canenco."
Published: 28 September 2023