Looking after our visiting feathered friends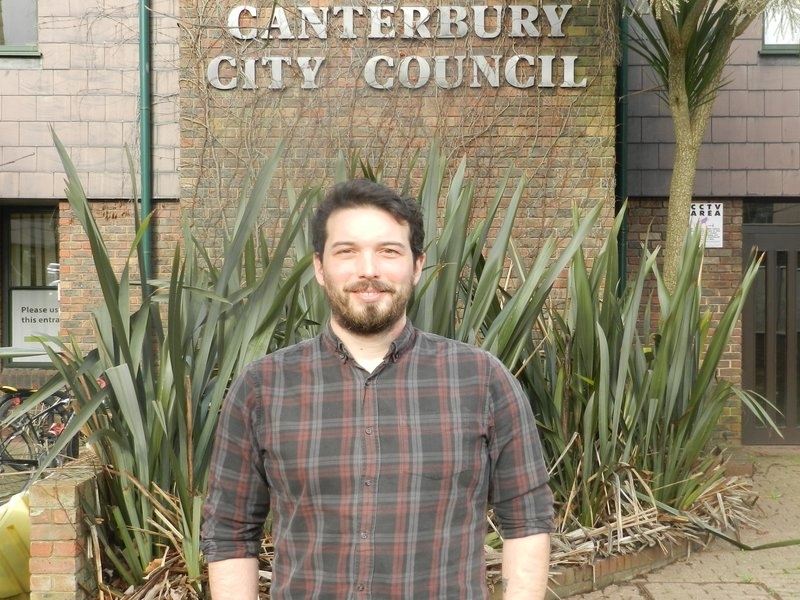 A campaign to help protect thousands of wintering birds from disturbance along the Canterbury district and Thanet coastline is up and running.
The 'Wising up to bird disturbance' campaign has been created by Michael Lee, the recently-appointed project officer for Bird Wise East Kent, a new partnership between Canterbury and Thanet councils, working with local conservation organisations.
Each year, migrating birds flock to the east Kent coastline from areas as far away as the Arctic Circle. The Thanet coast and Sandwich Bay, as well as the Thames, Medway and Swale Estuaries, are designated as Special Protection Areas, which means authorities have a duty to safeguard their habitats.
At the same time, residents and visitors continue to enjoy the beaches and coastline during winter, so the campaign aims to raise awareness of the importance of protecting the birds and steps people can take to help.
Michael Lee will be visiting schools to run talks and activity sessions, holding events and coastal walks, providing free dog training, promoting the Savvy Sea Dogs Club and sharing tips and updates on the campaign's social media pages on Facebook, Twitter, Instagram and YouTube.
Cabinet Member for Corporate Governance and Coastal Development at Thanet District Council, Cllr Ruth Duckworth, said: "We are fortunate enough to have some of the country's most beautiful coastline that we want residents, visitors and their dogs to enjoy.
"The 'Wising up to bird disturbance' campaign will not only raise awareness of the international significance of this landscape and its importance to birds but also educate people on how to enjoy the coast responsibly. We want these beautiful birds to continue to winter here for generations to come."
Chairman of Canterbury City Council's Community Committee, Cllr Neil Baker, said: "There are simple things that we can all do to help protect the coastline. These include keeping dogs under close control, staying back from feeding or resting birds, keeping to designated paths and picking up after our dogs."
There are a wide range of feeding birds along the east Kent coastline, including the Turnstone, Golden Plover, Redshank, Ringed Plover, Sanderling, Oystercatcher, Dunlin, Lapwing and the Purple Sandpiper.
Published: 4 February 2020