Man who admitted flytipping hit with fines worth £1,000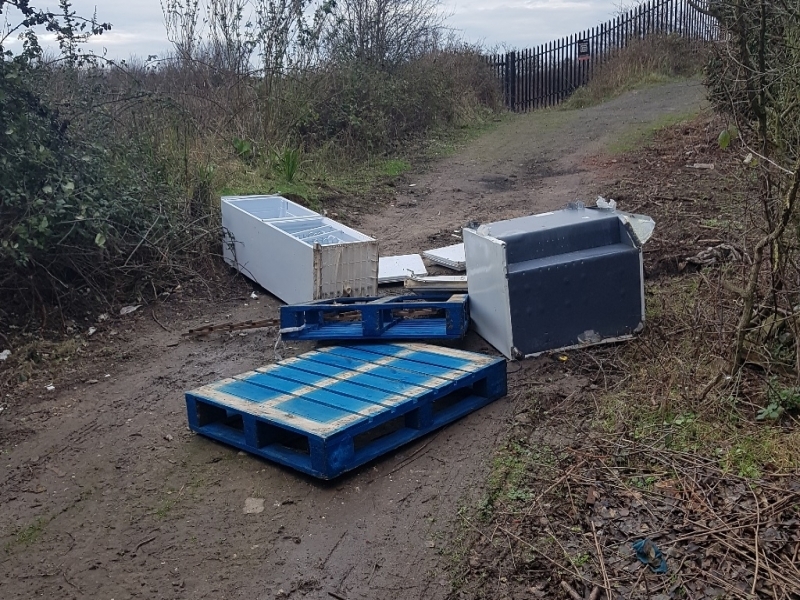 A man from Herne Bay has been hit with fines worth £1,000 for a series of offences including flytipping.
Canterbury City Council issued the man with Fixed Penalty Notices (FPNs) worth £600 for failing to keep proper records about the waste he had collected from households.
He was stopped on two different occasions by Kent Police and council Enforcement Officers who were conducting joint operations in Herne Bay and Whitstable.
During an interview, the man also admitted to flytipping two fridge freezers, wooden pallets and furniture collected from a Herne Bay business before dumping them in Bogshole Lane, Herne Bay. He was issued with an FPN worth £400.
Council Leader Robert Thomas said: "Everyone is sick to the back teeth of those who make serious amounts of money from dumping rubbish in verges, down country lanes and by the side of the road. Their actions blight our gorgeous corner of the Garden of England all to make a quick buck.
"Our Enforcement Officers are working closely with their colleagues at Kent Police to catch these people and hit them in their pockets – the only language they really understand.
"They will not know when our next joint operation will take place or where we will be waiting for them, but we will be waiting."
The council's Head of Safer Neighbourhoods, Doug Rattray, said: "We are determined to catch the people who flytip rubbish across the district.
"But householders who are paying for their rubbish to be taken away need to live up to their responsibilities too.
"While shady criminals make money from acting illegally, our council taxpayers or landowners foot the bill of the clean up which is clearly unfair.
"If we find your rubbish dumped by the side of the road, in a layby, in the woods or anywhere else, we will be knocking on your door and asking you to prove you paid a licensed carrier to take it away – a receipt, invoice or other paperwork is a good start as well making a note of the truck or van's registration."
People or businesses who collect, transport, buy, sell or dispose of waste must be registered and have a licence from the Environment Agency which they can show their customers.
Residents should check whether the person collecting their waste is legitimate by visiting the Environment Agency's online Public Register.

Published: 20 July 2020