Memories of the Queen and Canterbury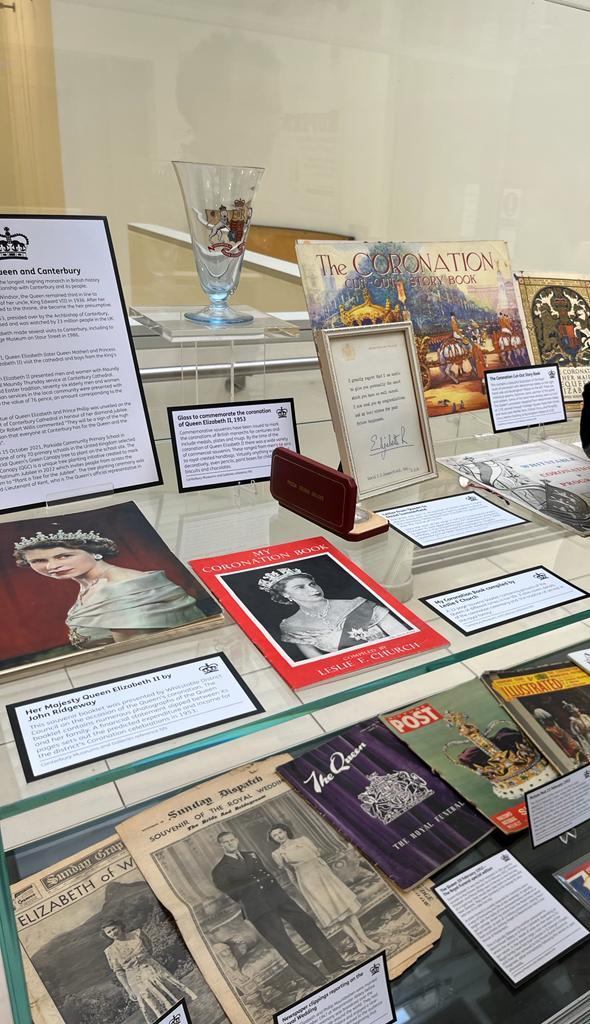 The late Queen Elizabeth II had a special, enduring relationship with Canterbury and its people.
Objects from our museums' collections which commemorate the Queen are on display in the atrium of The Beaney.
The memorial case shares how people in the district celebrated her coronation and several jubilees, and features royal memorabilia historical magazine features and the Queen's image on five different coins which span the length of her reign.
We are also collecting items from current events, from newspaper cuttings to messages left by residents, to display in future exhibitions.
Published: 16 September 2022