Mirror Mirror arts project up for major award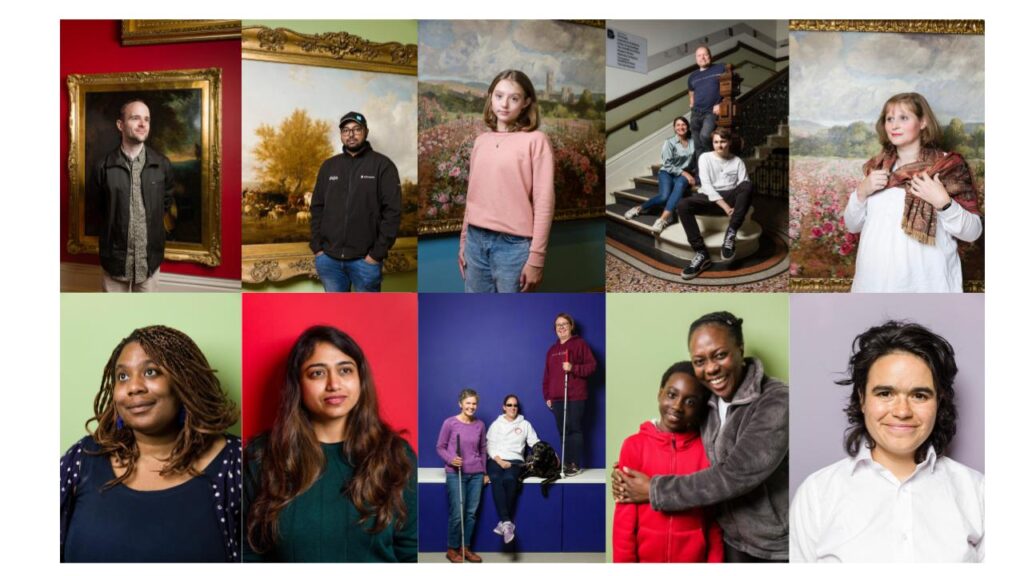 Canterbury City Council's museums service has been shortlisted as a finalist in the prestigious MJ Achievement Awards 2023 for its inspiring community arts project, Mirror Mirror.
The initiative included an exhibition of works with loans from the National Portrait Gallery, the city's own collection and three newly commissioned portraits that sought to represent a more diverse view of Canterbury.
Working together with a community panel and partner organisations, the team aimed to open conversations about representation and inclusion using this special exhibition as a catalyst.
The exhibition built on the Beaney's Health and Wellbeing work over the last 10 years, which has been focused on making the museum a space that can improve personal wellbeing.
The council's Head of Culture, Leisure and External Development, Michelle Moubarak, said: "This project has been such a privilege to be part of. It is a great example of how we work with others to expand how we curate exhibitions at the Beaney and is just the start in an ongoing conversation with the public about how the museum collection can be relevant to them.
"So many people came together to make it happen and I would like to take this opportunity to thank everyone who has been involved, as it really was a team effort."
The newly commissioned portraits will be on permanent display in the Beaney's People and Places Gallery from June this year and include local drag performer Delilah Tickles, founder of the Canterbury Mosque Dr Sinan Rawi and paralympic medalist Millie Knight.
The Mirror Mirror exhibition also featured commissioned photographic portraits by Rikard Osterlund of more than 100 local people who responded to the question "What would you like to be remembered for?"
These portraits will also be displayed in the gallery in summer to coincide with the National Portrait Gallery's reopening and national celebration of portraiture in June this year.
The MJ Awards are for the recognition of local government achievement. Canterbury is one of four finalists in this category and the winner will be announced in London on 23 June.
Published: 5 April 2023