More floodgates to close ahead of a further high tide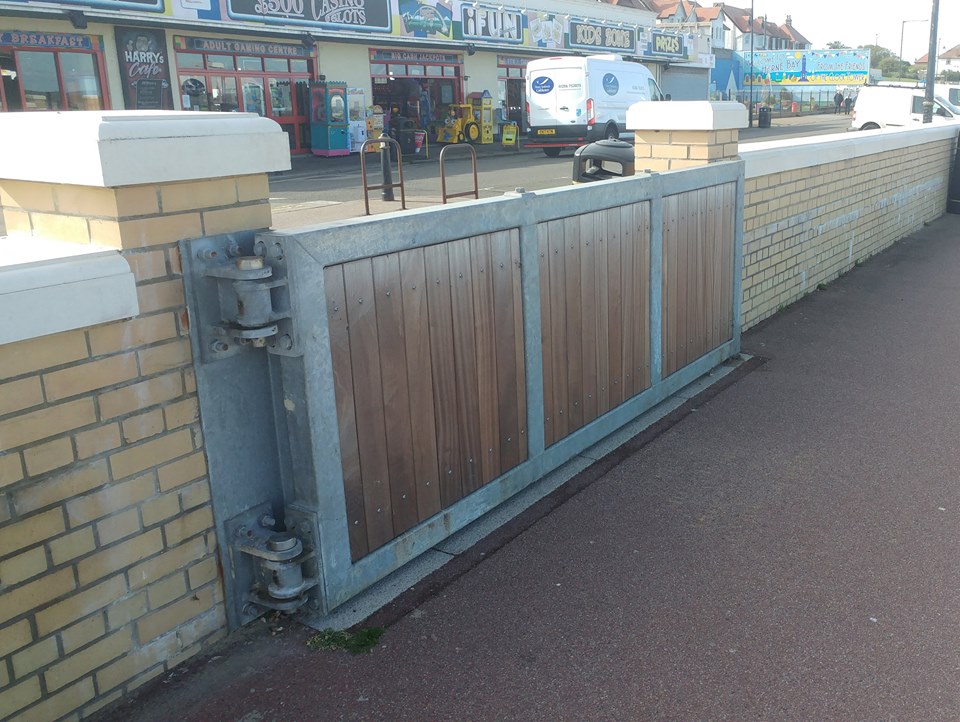 Although we are now coming to the end of the latest set of high spring tides, the high tide at 3.25am tomorrow morning (Saturday 25 February) will be higher than the predicted astronomical tide.
In fact, this could be the biggest tide we have had for a while, and the Environment Agency has issued a Flood Alert.
This means we will be closing additional floodgates in Herne Bay and Whitstable.
Some floodgates will remain open but this doesn't mean we have forgotten to close them.
The forecast will be monitored very closely and, if necessary, we will close further floodgates along our seafront.
Our staff will be out monitoring the situation and operating the sluice gates on the coastal brooks to stop the sea flooding inland.
Sign up to the Environment Agency's flood warning service.
Library image.
Published: 24 February 2023