New era heralds start of journey towards better bin collections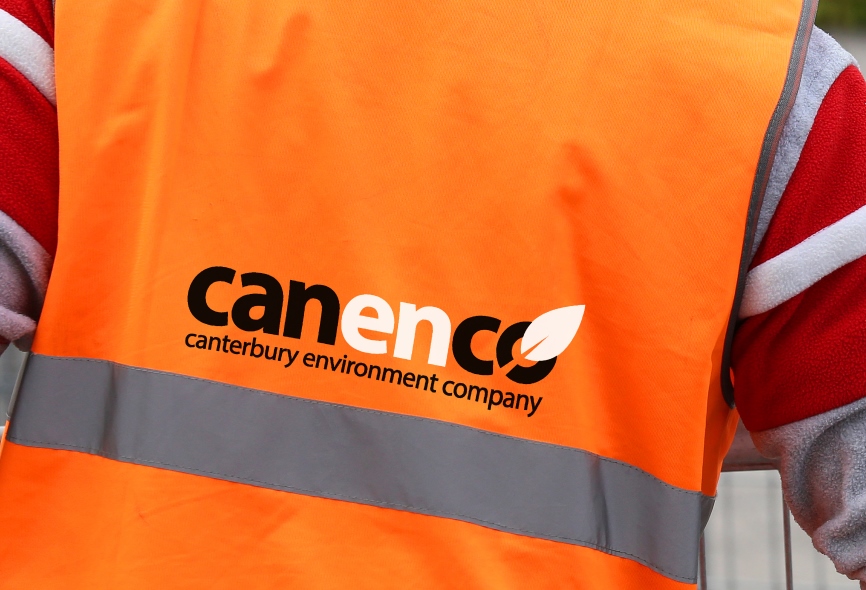 A new era will start on 1 February when residents' bins will be emptied and the district's streets swept for the first time by crews from the Canterbury City Council-owned Canterbury Environment Company (Canenco) rather than its current contractor Serco.
Existing local Serco staff will transfer to Canenco and residents will need to put their bins out in the same way and on the same day as before.
Cllr Andrew Cook, Lead Councillor for Environmental Services, said: "We can all put our hands on our hearts and say the waste collection service has not been anywhere as good as we have wanted it to be for some time and that has been exacerbated by the challenges presented by the pandemic.
"We are sorry for the frustration and inconvenience this has caused residents and really do thank them for their patience.
"While 1 February is exciting because it is a fresh start, it is not a magic wand that will transform services overnight.
"It is a milestone on a longer journey as we learn the lessons from the problems of the past and work to put them right as quickly as we can before delivering major service improvements and exploring opportunities around the collection of commercial waste."
One of the first changes will be separate vehicles collecting food waste each week enabling Canenco to run the garden waste service more effectively when it restarts in March.
It will also allow the council to analyse how many residents separate out their food waste, and what is stopping those who do not, as well as rethinking routes if necessary.
Vehicles have been hired for the start of the new arrangements and new vehicles, which can be adapted if the council ever has to change the way it collects waste, will arrive in the summer.
Technology will have a key role in helping Canenco and the council improve the service it provides.
David Ford, Director of Commissioned Services at the council, said: "One of the great frustrations of the current arrangements has been the inability of Serco's systems to talk to the council's. This really has hampered our ability to spot and solve problems.
"Technology will be installed in the cabs of our dustcarts and used by crews on the ground giving real-time updates on missed rounds and a host of other issues as they emerge.
"Crucially, the data we generate can be used to help us change services for the better. Handheld devices are also being provided to street cleansing workers to pick up jobs and respond while out and about.
"There will also be an improvement to the telephone system which I know has driven residents to distraction at times."
In November, David Maidman was appointed by the Canenco board to run its services as its Director.
Mr Maidman is very well-respected in the environmental services industry and has joined from Joint Waste Solutions where he was interim Operations Director with two roles – working with councils in Surrey to improve environmental and waste services and managing a £12m waste contract on their behalf.
He has previously worked for national waste contractor Biffa as Business Director and Operations Director.
Mr Maidman, who formally started on 4 January but has been getting involved in the project since his appointment in November, said: "This is a huge challenge and I am very excited to be taking it on.
"This is a beautiful part of the world and I am determined to work with Canterbury City Council to keep it that way while boosting recycling rates.
"The potential to make improvements for residents is huge and I am certain the staff who will be working for the Canenco team are as committed as I am to that cause. I know they really want to do a good job and it is down to me to help them and make that happen."
Canenco will assume responsibility for the depot on Cotton Road in Wincheap as well as the satellite sites on the coast.
Serco will continue to run the council's grounds maintenance contract until December 2022.
Canterbury City Council Chief Executive Colin Carmichael said: "The city council has not directly delivered waste collection and street cleansing services for almost 30 years.
"The project to take on these services has been complicated, especially in the context of the Covid-19 crisis, and extremely challenging. We also brought our housing service back in at the same time.
"Teams from across the council have worked closely with Serco and have done a fantastic job to get us where we are today."
Published: 27 January 2021